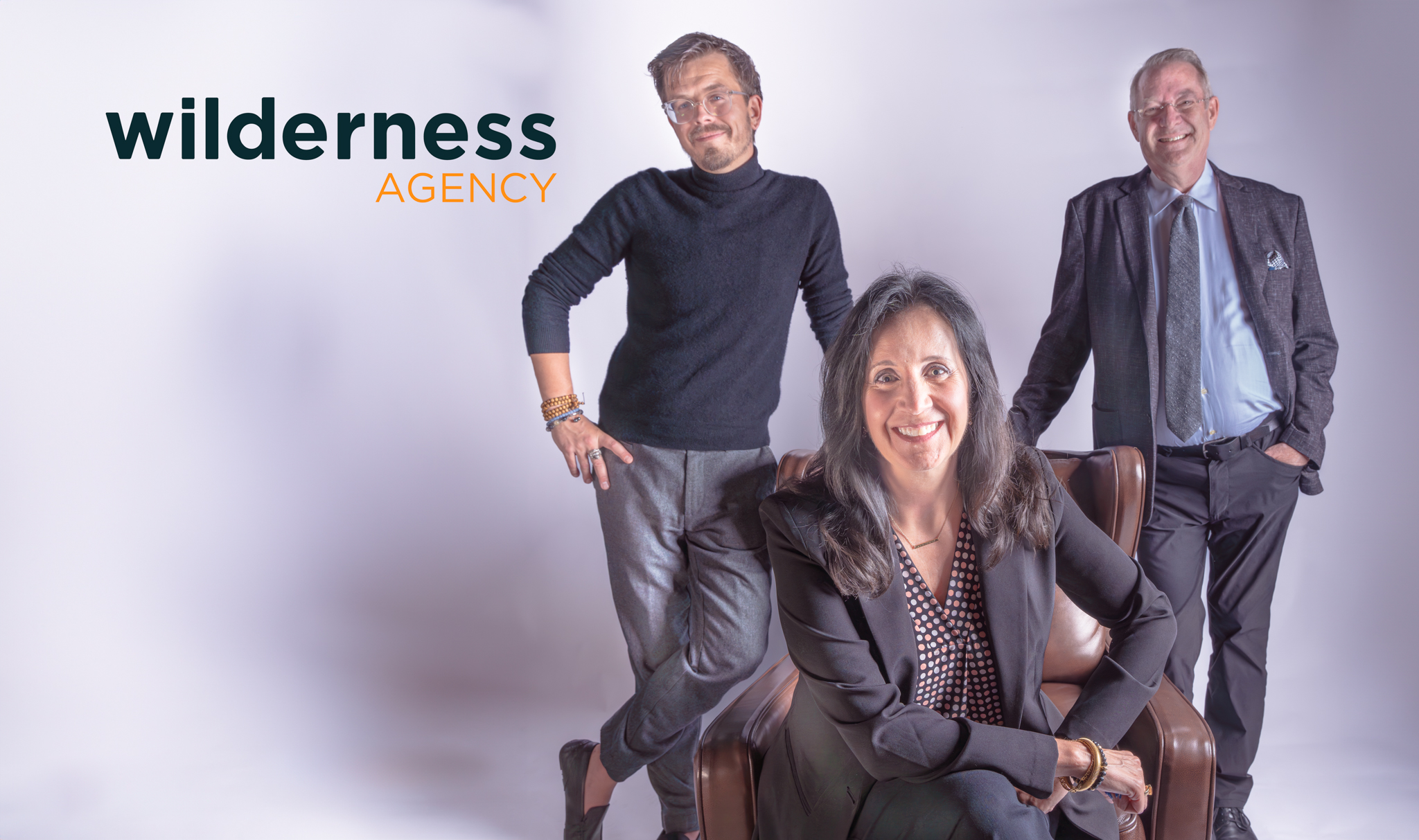 An aggressively growing Dayton marketing firm has announced new leadership.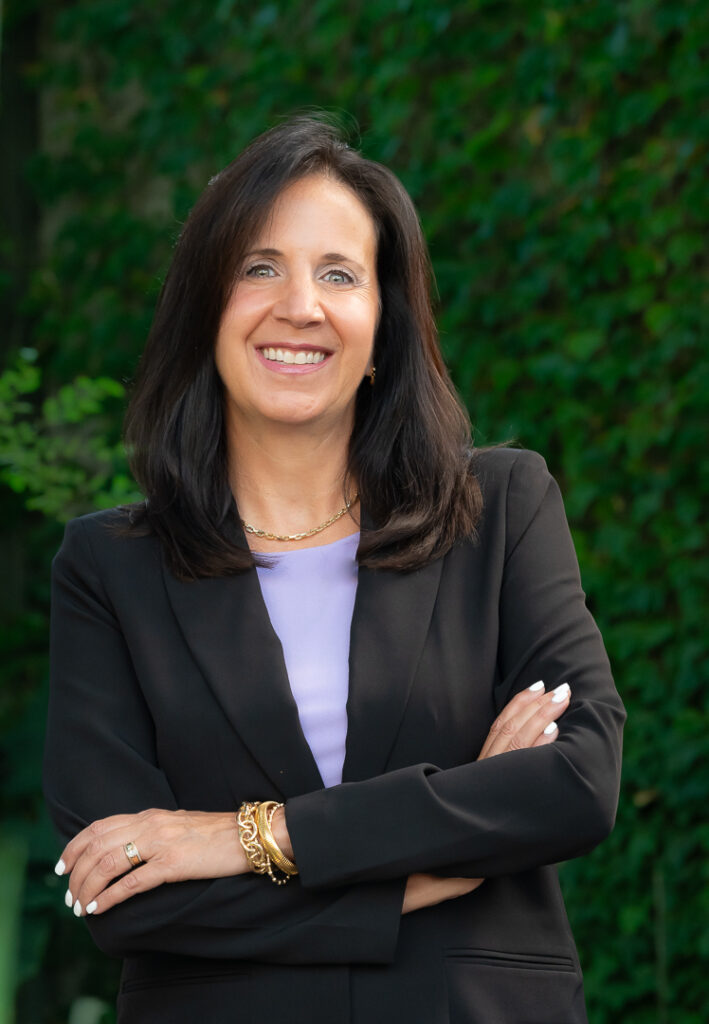 Wilderness Agency, located in Downtown Dayton, has hired Lisa Barhorst as its new President and CEO. She joins John Theobald, who has helped lead the company since 2021, along with agency Founder Richard Kaiser.
Wilderness Agency has grown exponentially since forming in 2016 with recognition from the Dayton Business Journal as the Fastest Growing Company in 2019 and second fastest-growing in 2020. "It is truly humbling to have Lisa join our team," said Founder, Richard Kaiser.  "Her experiences within executive leadership roles and vision of future growth for Wilderness Agency is electrifying.  Her knowledge and insights are already positioning the company to achieve rampant growth. She has taken an active role in new business efforts, developing strategic partnerships, and outlining a roadmap for long-term sustained growth."
Barhorst comes to Wilderness Agency from many years in media and advertising and most recently as Chief Operating Officer of a technology company. Her most recent role in television was as Vice President & General Manager for WKEF-TV (ABC 22) and WRGT-TV (FOX 45) in Dayton, Ohio.  
Previously, Barhorst served as President and General Manager of WDTN-TV (Channel 2) and WBDT-TV (Dayton's CW).  In her television executive roles. Barhorst oversaw all news, programming, promotions, and sales operations. 
Prior to that, she served as Station Manager, General Sales Manager and National Sales Manager at WWHO in Columbus.  
"I am thrilled to be joining Wilderness Agency in this role," states Barhorst. "Wilderness Agency produces exceptional quality marketing work that is helping businesses reach their goals." "I am excited to lend my experience and skills to a team that focuses on growth and client success." "Wilderness Agency is poised to be the largest agency in the region and I am here to help lead us there." "I believe we have something really special here and we will be changing the lives of our clients, employees, and non-profit organizations, among others."
Lisa has a vast history of community involvement in the Dayton area. She is currently serving on the Brigid's Path Board of Directors, and has been an Executive Committee Board Director and a Membership Chair and Marketing Chair for the Dayton Area Chamber of Commerce, a Vice Chair of the YWCA Board of Directors, and has served on the Board of Directors for both the  Better Business Bureau and American Heart Association. 
"The company culture of Wilderness Agency is one of service. Lisa has already strengthened that culture with her commitment to the community," said co-founder John Theobald. "Lisa is an inspiring presence in our office and brings amazing energy to an already charged environment. In all my experience, I've never seen anyone come into a new role and have such a high impact in such a short time."
Additionally, Barhorst represented the Dayton area on the Ohio Association of Broadcasters Board of Directors and at a national level served multiple terms on the NBC Affiliate Association Board of Directors where she served as Secretary of the Board on the Executive Committee. She received a Bachelor's Degree in Mass Communications/Broadcast Journalism from Miami University. 
Lisa is often a featured speaker for local and regional groups and collegiate organizations. She was honored by Women in Business Networking as a Top 25 Women to Watch in 2011 and for multiple years in the Dayton Business Journal's Power 50 as one of the Dayton Ohio area's most influential women in business.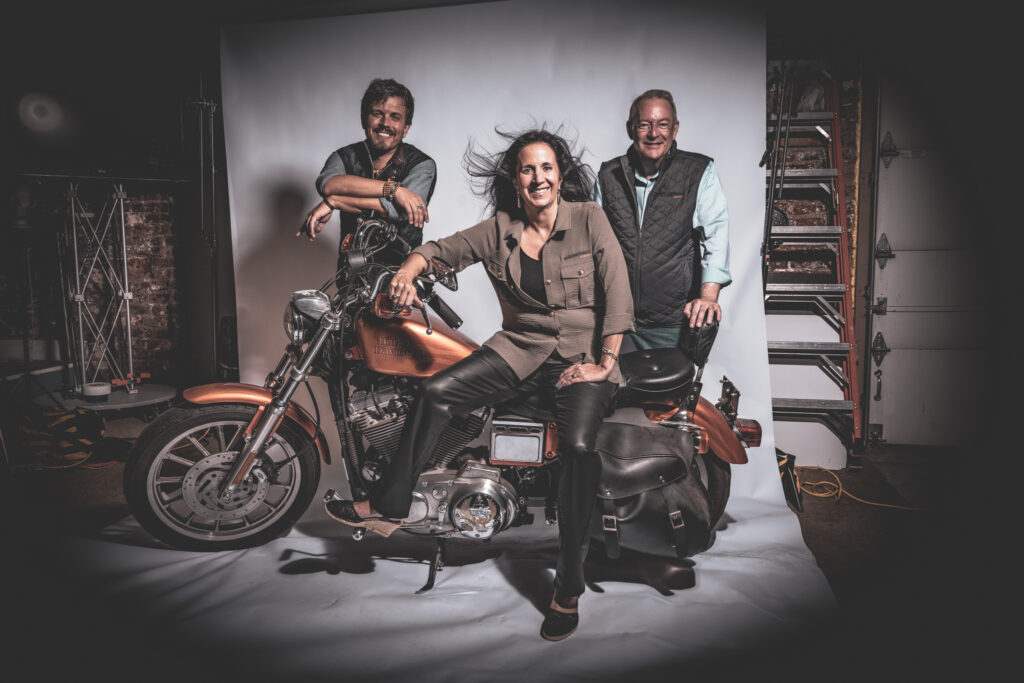 How is Wilderness faring now three years removed from Covid-19 beginning?
Wilderness Agency is experiencing unprecedented growth through a renewed interest and willingness to invest in marketing initiatives from former, existing and new clients. A large portion of Wilderness Agency's growth is being procured from industry sectors including government, healthcare, education, and manufacturing and technology. In partnership with clients, our services are helping to facilitate new business growth and subsequent workforce expansion. Our marketing services for recruitment and retention are enhancing efforts by companies in filling key positions.
Impactful projects in 2023 include some from higher education and local government. We have enjoyed working with The Ohio State University Wexner Medical Center on several projects in 2023. For example, Wilderness Agency produced an animated video that is improving outcomes for patients and also planned and produced a regional summit on aging for The Ohio State University College of Medicine. We have worked with local governments such as Montgomery County's Office of Reentry, where we have produced video-based tools to help citizens navigate their return to the community, and the City of Franklin where we developed a plan to recruit firefighters and police officers. Work like this helps leaders and organizations at large be able to accomplish their goals including putting people to work and keeping communities safe.
Wilderness Agency's reputation for highly regarded strategic and creative work sustained us through Covid. As companies nationwide continue on the path of recovery from the pandemic, the overall business climate is positive and the opportunity for growth is apparent to many verticals of the business community. This is when advertising agencies expand, so it is an exciting time in Wilderness Agency's overall story as we are headed for unprecedented growth.
What new services or client bases is Wilderness serving now?
Wilderness Agency is poised to become a certified Veteran Business Enterprise (VBE). John Theobald, co-founder, COO, and US Navy veteran, became majority owner in 2023. This will be a catalyst to increase our presence in local, state, and federal government contracting as well as defense contracting, and to bring our expertise to other Veteran owned businesses in the local area.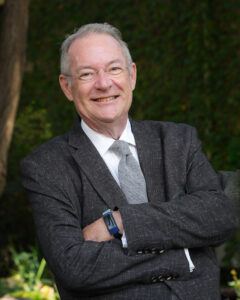 Wilderness Agency has always had a diverse client base. Our clients range from an international specialty chemical company to national companies like Inplay. A couple of local examples include Prime Controls and Advantic. In addition, we are hired by clients in other sectors ranging from education with the University of Dayton to non-profit organizations like Victory Project. We have worked to assist all of these to increase their reach and more importantly to expand, utilize, and understand data and analytics to reach their goals.
How would you categorize your company's 2023 success?
Wilderness Agency is focusing on intentionally recruiting more experienced staff, improving technologies, developing better analytics, and investing in people with specialized skill sets. We have expanded the senior executive team with the hiring of Lisa Barhorst as President and CEO. We have also expanded the internal creative staff, led by a new Creative Director, Dan Nilsson, doubled our project management staff and added to the sales staff. 
Has Wilderness created any new strategic roles for the company?
Conversation with Lisa Barhorst led to the creation of her President & CEO role. Having many years of executive management experience, Lisa is focused on plans for continued growth, ensuring that customers have a great experience when working with Wilderness Agency, and for making sure the employees are having a positive experience while working for the agency as well. Lisa brings a wealth of expertise in media, media relations, marketing, and advertising as well as having a long history of community involvement. Lisa's skills round out the leadership team consisting of herself, company Founder, Richard Kaiser, and Co-Founder John Theobald. Together we bring a tremendous amount of community knowledge and executive leadership experience to Wilderness Agency that will help us achieve the next level of success.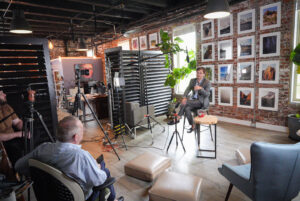 What is planned for Wilderness in 2024?
Wilderness Agency will see significant growth in 2024. Our team will continue to focus on healthcare and education, manufacturing, technology, defense, healthcare, and nonprofit sectors plus others. Sharing many successful efforts completed in 2023 for clients like The University of Dayton, Chaminade Julienne Catholic High School, and The Ohio State University are leading to opportunities for us to engage and have an impact. 
The Wilderness Agency team will continue to give back to the community by volunteering and serving on the board of directors and mentoring the next workforce generation. Richard and John both mentor future entrepreneurs at Wright State University and Lisa is active in similar groups including Women in Business Networking (WiBN) and has been a mentor in the Mentoring Monday program of the Dayton Business Journal.
Our staff grew in 2023 and we will be increasing even more in 2024. We have expanded our public relations and media buying services. We anticipate adding up to 10 positions by year's end.
It is an incredible time for Wilderness Agency. We are helping businesses and nonprofit organizations grow, expand, and fill open positions, thus positively impacting the lives of the employees and members of our community.