CLIENT
Santa Fe Winwater
INDUSTRY
Manufacturing
APPLICATION
Web Design, Videography, Sales Collateral
Santa Fe Springs WinWater needed a brand strategy to set a clear path forward and define the company's role in the marketplace by highlighting key differentiators and showcasing its core value propositions.
After extensive research, Wilderness created a strategy to educate current and prospective customers about all service offerings, which was ultimately accomplished by a new website with improved information architecture, customer education, and lead capture in mind.
Santa Fe WinWater needed a strong website that is designed strategically to tell their story, drive engagement and increase awareness. Wilderness provided a fresh brand identity and a strong SEO and content strategy which leveraged existing content and thought-leading storytelling to meet defined goals.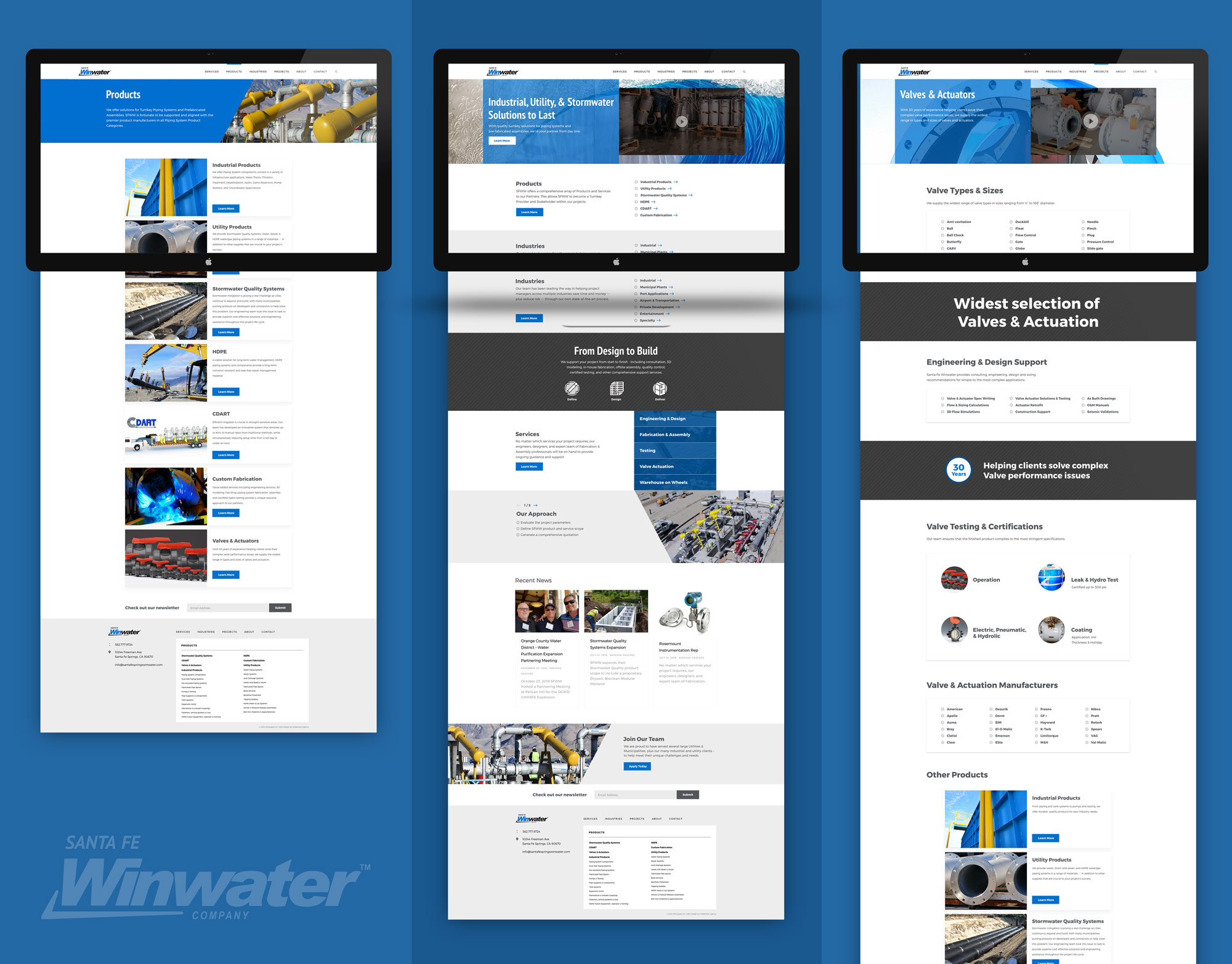 Santa Fe Springs WinWater has unique service offerings that go far beyond parts distribution to being a full-service turnkey solution, from designing systems, to manufacturing and assembly, to the installation of waterworks systems for industrial utility customers.
Wilderness created a company overview video 70% higher conversion rate.
Using the same strategy, Wilderness created digital downloads for Santa Fe Winwater's leads and sales presentations. The sales collateral was created using the updated brand standards, becoming a strong tool for Santa Fe Winwater in new business efforts.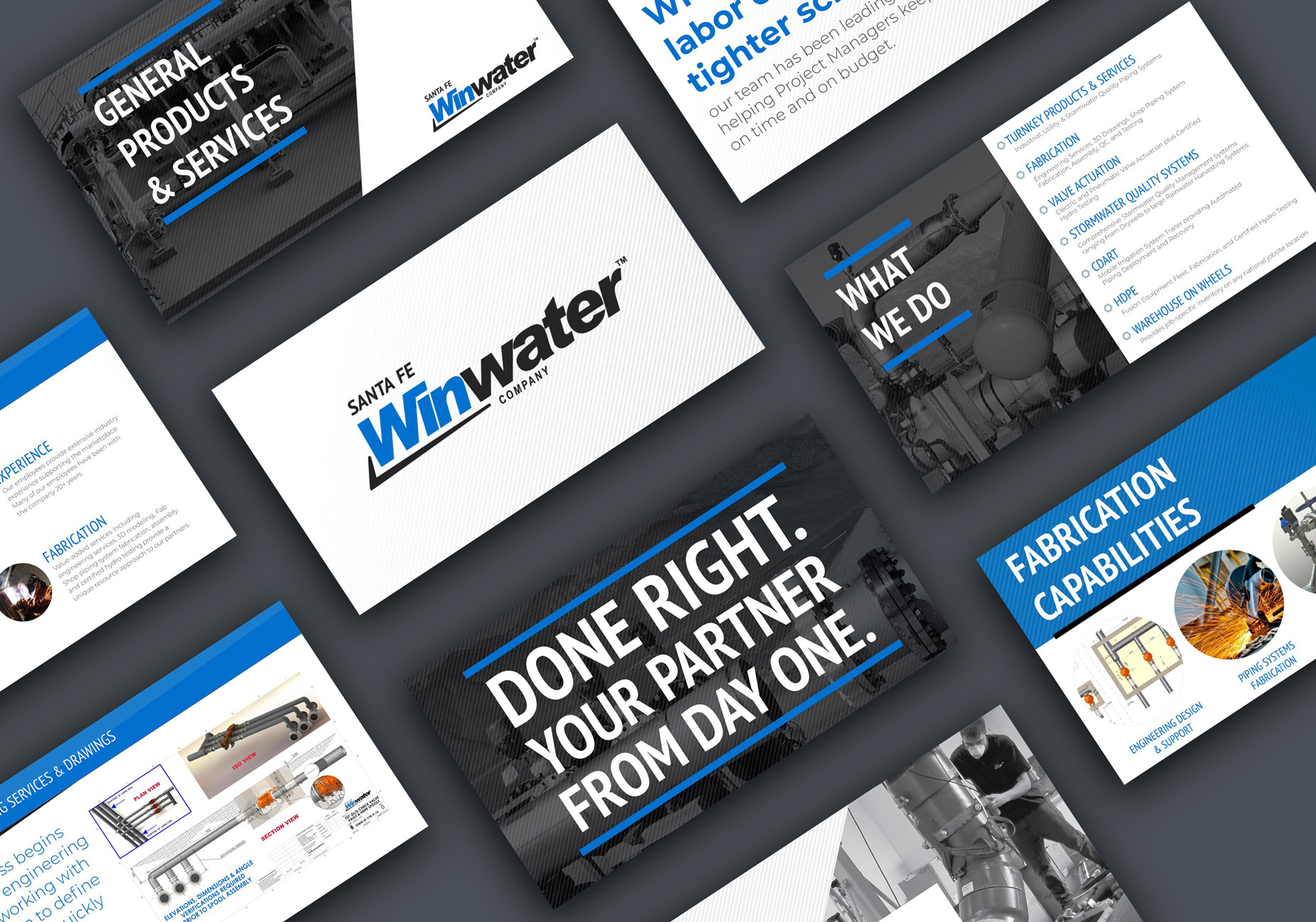 Hard work pays off. Through the Wilderness team's efforts, Santa Fe Springs WinWater was able to generate over 50 leads in the first month of the still ongoing project. These came from an improved website experience, informative and exciting videos, and sales materials that blew the competition out of the water.
"Rick Arzola and his team represent the ideal client that I wanted to work for when I started my career in marketing. They are utilizing their knowledge and experience to solve real-world challenges."
+ Richard Kaiser