CLIENT
Tangible Solutions
INDUSTRY
Manufacturing
APPLICATION
Branding, UX Design, Web Design, Marketing + Sales Strategy, Collateral Design
Tangible Solutions is pioneering the field of additive manufacturing to provide large-scale, cutting-edge contract manufacturing solutions within the medical field. Tangible offers end-to-end management of orthopedic device manufacturing and is dedicated to customer responsiveness and engagement, on-time delivery, and quality that exceeds expectations. The company went from a garage in Fairborn, Ohio to a 25,000 square-foot production facility after experiencing exponential growth.
Tangible Solutions strives towards building strong relationships with customers and supporting their goals towards growth. Experienced in understanding the challenges of new product development in the additive space and the regulatory requirements that come with it, they offer value-added services in process consultation and product release to market.
To further solidify their place in the market as a premier additive manufacturer and keep their growth consistent, marketing and communications were noted as an area for improvement.
Tangible Solutions needed a strategy to clearly convey that the company, which had previously been targeting several industries, was able to exceed expectations in the medical industry, where they wanted to compete more aggressively. Their website and corresponding sales materials needed to reflect this change in market focus.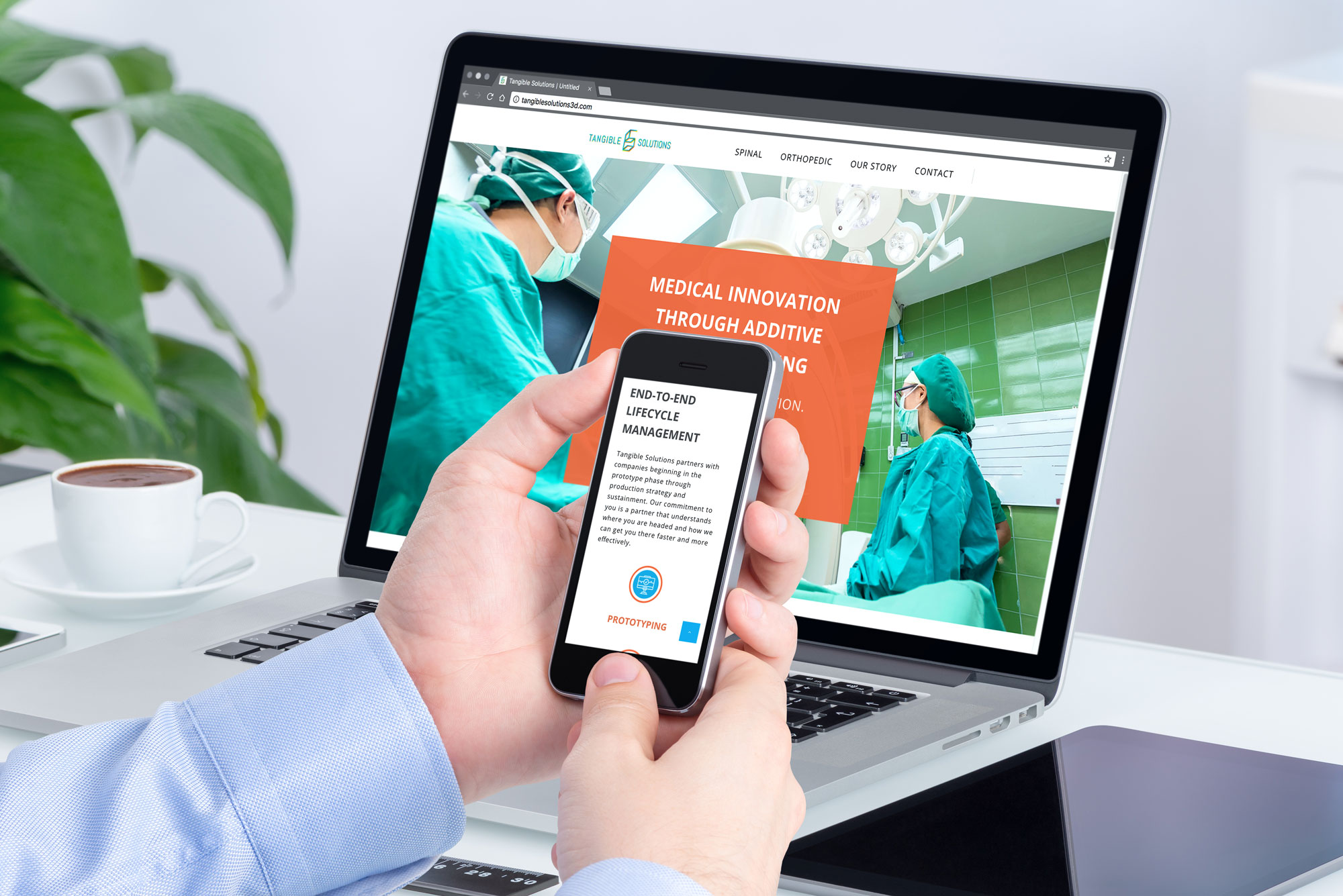 Narrowing Its Market Focus
Through a competitive landscape analysis, Wilderness and Tangible Solutions determined that their new website should focus solely on the company's expertise and existing work in the medical field. By dedicating their sole attention to the medical industry, Tangible is able to funnel new prospects through their site, which is strategically laid out to drive users through a predefined path from value proposition to conversion.
A strategic content strategy fuels traffic to the site by setting the leaders of Tangible Solutions up as subject matter experts. Through social media, blog posting and event appearances, the innovators behind Tangible Solutions are set up as the thought leaders in additive manufacturing.
Wilderness workshopped with Tangible to redefine the company's messaging and change the conversation–as well as get ahead of it. Positioning statements like their mission, vision, and elevator pitch were developed to guide their messaging. Speeches, pitch decks, presentations, and events further spread Tangible's services with the updated messaging.