CLIENT
Tangible Solutions
INDUSTRY
Manufacturing
APPLICATION
Branding, UX Design, Web Design, Marketing + Sales Strategy, Collateral Design
Tangible Solutions is pioneering the field of additive manufacturing to provide large-scale, cutting-edge contract manufacturing solutions within the medical field. The company went from a garage in Fairborn, Ohio to a 25,000 square-foot production facility after experiencing exponential growth.
Tangible Solutions needed a strategy to clearly conveyed that the company, which had previously been targeting several industries, was able to exceed expectations in the medical industry, where they wanted to compete more aggressively.
Tangible Solutions new website focused on the company's expertise and existing work in the medical field.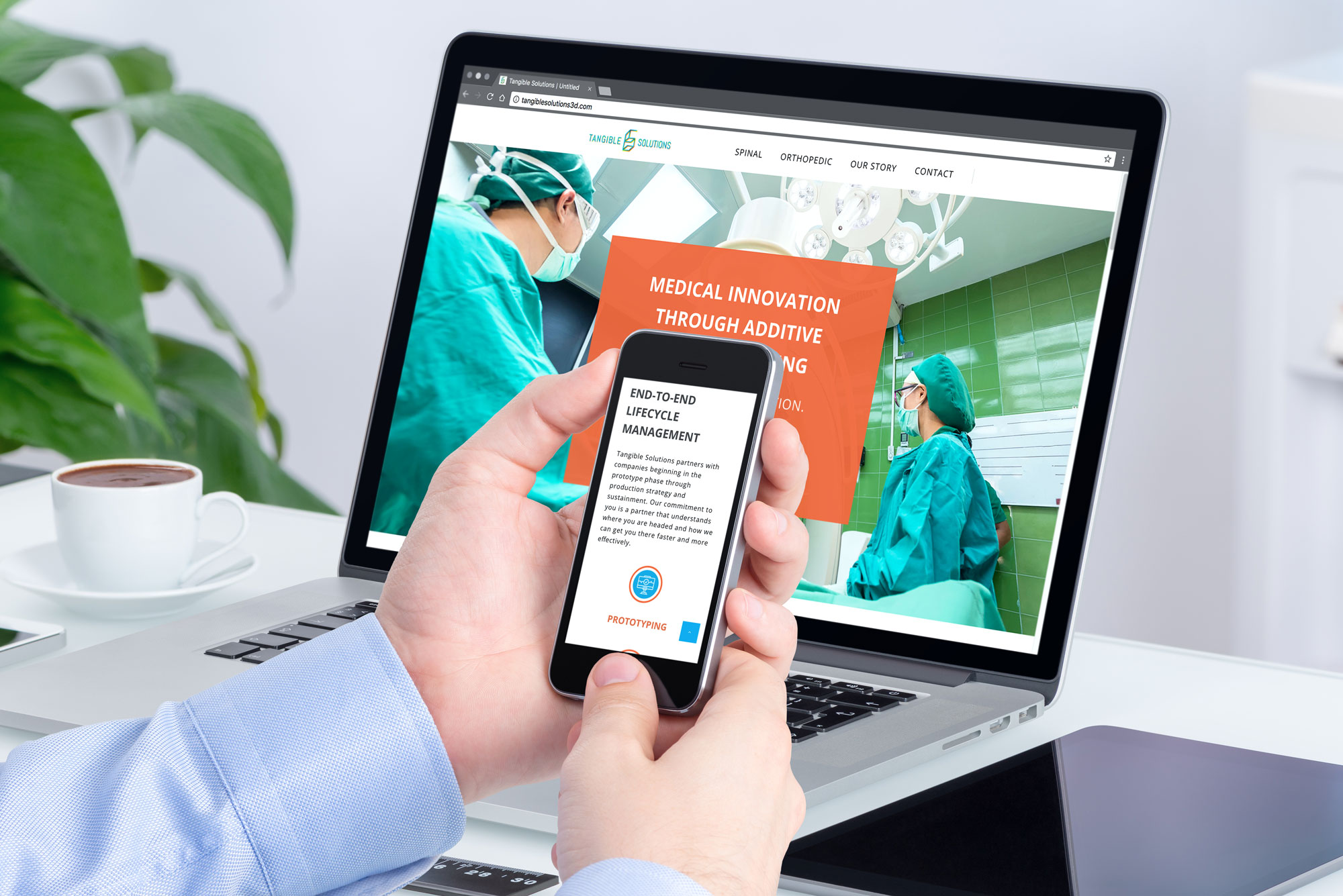 A strategic content strategy fuels traffic to the site by setting the leaders of Tangible Solutions up as subject matter experts. Through social media, blog posting and event appearances, the innovators behind Tangible Solutions are set up as the thought leaders in additive manufacturing. By exposing fresh audiences to their expertise, Tangible is able to funnel new prospects through their site, which is strategically laid out to drive users through a pre-defined path from value proposition to conversion.
Wilderness worked with Tangible to redefine the company's messaging and change the conversation–as well as get ahead of it–by creating positioning statements and messaging that could be carried through speeches, pitch decks, presentations and events that would set Tangible up as the thought leader in the industry.