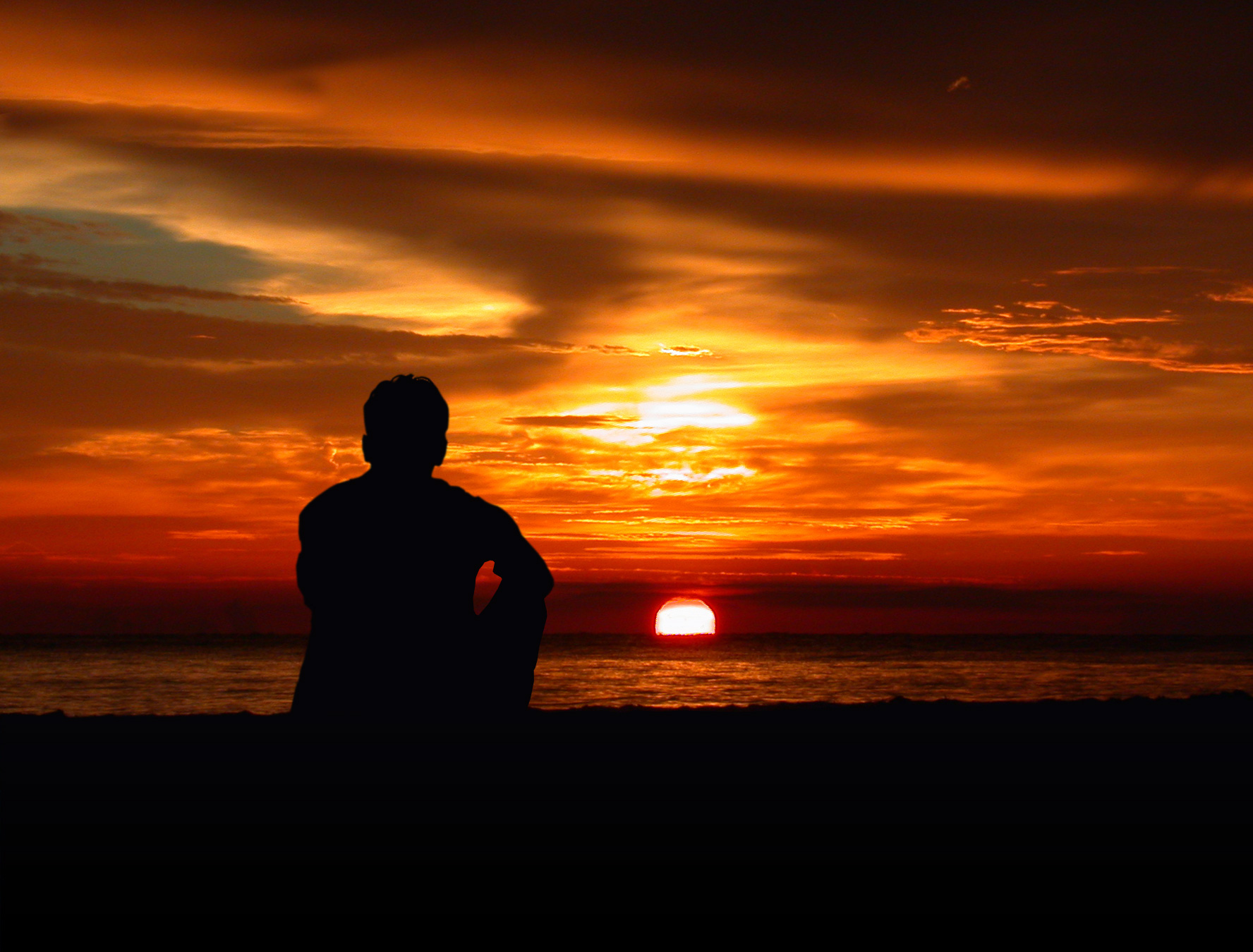 What's Next – The Reflections of a Founder
My 32nd trip around the sun began with the weight of baggage from months prior. Welcome to the reflections of a founder. Warning: This is long but meaningful.
In February of 2016, my best friend forcibly kicked me out of the business we started together. After months of internal fighting, which started as a small disagreement, escalated into finger-pointing and passive-aggressive text/email brawls.
Maybe accusing my business partners of incompetence wasn't exactly the constructive criticism they needed, but at the time I ran my business like a gunslinger, right up until the morning I received paperwork via courier from one of the biggest law firms in town.
It was a Monday. I was lost and confused, emotions that would linger for several months, but that very same day, Josh Moody, who had befriended me only a few months prior, looked at me with a reassuring look of confidence and said, "What's next?"
Always a rock in my life, Chris Beach stood by the ready to help me rebuild. We have been together so long that he can finish my sentences. I have met some of the most talented artists in this community, but he will always be my favorite. His approach to work that is not only beautiful but easy to understand is parallel to what master chefs can do through the most minimalistic of ingredients: It's perfect, and yet you cannot explain why it is so brilliant in its simplicity.
Even more important in this equation was Taylor Beach. They had only recently been married and had their first child, but she took on more than her share of the house to empower Chris to work tirelessly building on our shared dream.
Failure to Launch
I relaunched the model I previously created. Believing that marketing was a key to driving growth for businesses. Relying upon a network of individuals.
I launched under BonfireX. A trademark I felt was safe. It passed through Ohio regulations, but not through a competitor in a nearby city who argued that I stole their website. (Though I contested that I would have discovered them had they been remotely competent in SEO.)
With two lawsuits pending, I relented. I searched my soul and reflected on what had once been a source of happiness: My teenage years hiking and earning my Eagle Scout rank and my early twenties reading the work of transcendentalists like Emerson, Hawthorne, Thoreau, and Whitman. Where? Where else? In the wilderness.
The Birth of An Agency
Leib Lurie had only recently sold his interests in One Call Now, which was a client of my former agency. He had shifted focus to Kids Read Now, a summer reading program for K through 3rd graders. I reached out as part of what I considered to be my apology tour. Remorseful that I hadn't met my own expectations of what I had felt my prior agency could deliver. Despite members of his board questioning if my new efforts could handle the needs of his organization, he took a chance on me.
It was at this time that the president of Aileron also took a chance on me. Joni Fedders gave my team the opportunity to work on a content creation project for Forbes. The same publication that in August 2008 named the city I loved a "Top 10 Dying City." I never let go of that.
Through the reflections of a founder, I knew I could make my city the best its ever been.
Determined that through strategic marketing I could help local businesses grow into national competitors, I set out to do work that I revered as the work of God: service for my fellow man. This came full circle when Joni gave my team the opportunity to interview Aileron alumni. I was able to complete the circle of a journey I had started years prior.
My 32nd Trip = Base Camp
I climbed Mount Mitchell alongside my ex which was an exhaustive journey both physically and emotionally. It was the end of a young romance that wasn't prepared for the stress of what had transpired over the past 4 months.
The day following the climb, we visited the Biltmore Estate. It was my 3rd time there. My first trip was years prior to my family. I marveled over the chessboard in the library and discovered it was a gift to the owner, but had originally belonged to Napoleon Bonaparte. It was the chessboard he last played on while in exile. After he was executed and his heart stripped from his chest cavity, it was placed on that same board.
I still fantasize about stealing that board to this day but set a shorter goal in its place of purchasing a replica from the gift shop. It was a few hundred dollars, and I couldn't justify the cost. The thought haunted me as we left the house to tour the gardens.
"When you've made it…Then you have earned it," I kept telling myself.
We were walking back toward the parking lot when I decided I wasn't leaving without it. I ran back to the house, panting as I requested they bring my board out to me. I spent the entire drive home dreaming of battles to come.
Long after the relationship had passed, I found myself downtown trying to re-center myself through reflection. I have always been fortunate to wear my heart on my sleeve, and those closest to me see this well. Tonia Fish, my surrogate big sister, and official "handler," took me under her wing. She forced me into yoga and meditation classes. She never judged, and ultimately, reminded me of who I once was: strong-willed and determined.
Always Moving Forward
It was at this time fate played a role in me meeting Ken DeMange. His reputation had preceded him, and I knew that one day, I would have the courage to call him and invite him to coffee; however, life has a funny way of forcing things upon you. After nearly colliding with one another outside a restroom at Aileron, we developed a dialogue and formed a friendship like I have never known.
Over many chess matches, we discussed life, creativity, the origins of happiness, and what it means to live a truly charmed life. He has challenged my thinking on how to lead a compassionate and creative team in ways I cannot express, other than to say that I am a better man for having him in my life. Ken taught me what it means to truly love your team, and that love means being of service to help them grow, not as employees but as human beings.
As the agency grew, I was able to hire on Josh Moody, who had become more of a brother to me than any other person in my life had been. I was determined to see him grow after he took such a huge leap from a comfortable job. His belief in me fueled my faith in my dream.
It wasn't long after that we were able to adopt Caleb Terry, who also had an unrivaled desire to learn, grow, and be a part of a larger mission in life through his work.
One day, Rob Anderson met with me and presented me with his unique challenge: how to reposition the city of Fairborn. Despite having lived there for two years during my time at Wright State University, I honestly didn't know much about the city. What I did know is that I don't walk away from a challenge.
What I lacked in the background for economic development, I made up for in factory-installed arrogance. Rob's passion for reinvigorating Fairborn and my network of passionate people have led us down the path of a friendship that set a course for helping not a few, but thousands of folks to live better lives.
Meanwhile, as the Wilderness team grew well beyond my abilities to manage chaos, we were able to bring on a friend from a past life. Nearly a decade prior, I was fortunate enough to win the admiration of Mary Beth Reser during my internship at the Dayton Business Journal.
She appreciated my avante-garde approach to business: Screw it, let's try it, and fail if we must. It was only years later I realized she had adopted the same philosophy and surpassed me in ambition. In these reflections of a founder, I know the student had become the master.
Within two months, she transformed our team into a unit that could rival the Navy Seals: thoughtful, focused, and precise in our attacks.
Tuesday, I started my 33rd trip around the earth.
If you're still reading, a lot of this has been a grandiose awards ceremonial type speech. It probably seems unwarranted, because I'm not by any means done.
My story is not unlike so many others out there. It's a story of loss, redemption, and perseverance. While they took me out of my company, they never took the lion out of my spirit. Personally, it brings me to tears reflecting on what my team has been able to achieve this past year because Roger and Linda were willing to take a risk with me.
What I do know to be true is something I learned from Sharon Howard, Debbie Lieberman, Carol Clark and so many other influential professionals in this region:
Your network really is your power.
Additional Thanks
Taylor Hoffman and Felicia Beard for standing as pillars of strength next to Josh and Caleb through their late nights and unwavering dedication to this team. If mama ain't happy, nobody's happy, and I cannot thank you both enough for sharing them with me.
Kyle Reser for just starting down this same path. The life of a Wilderness spouse is not easy, but it is enjoyable, and I know you're up for the challenge.
Tiffany Clark for showing me what true courage in creativity is.
Anthony Regs for tolerating my endless soapbox rants despite the fact that I'm supposed to be chilling by the pool.
Bryan Stewart for reminding me what it means to be ambitious and letting me play on the kickball team even though I'm not good and refer to it as sports ball.
Chu for believing in entrepreneurs and for your blind faith that I will learn to live within a budget someday.
The Minimalists for putting out great content that keeps me grounded.
My parents for holding back for a full year on asking when I'm going to settle down and start a family.
To my high school guidance counselor who told me I wouldn't amount to anything and all those who doubted me: I'm not even close to being done.
Thank you for taking the time to read the reflections of a founder…because we love nothing more than when people listen to us ramble.
Let's Get To Work
We're ready to show you what we can do. Get in touch with us today to find out how we can help!