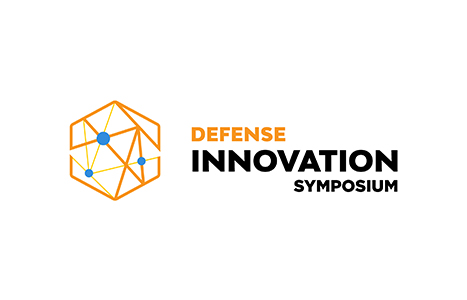 CLIENT
Air Force Institute of Technology
INDUSTRY
Government
APPLICATION
Event Management, Marketing, Landing Page, Signage + Decoration Design
Since 1960, the Air Force Institute of Technology (AFIT) has provided critical education for engineers, managers, and other technical professionals. Their programs defense-focused continuing education to ensure that the United States stays secure in the face of air and space forces. In 2008, they were designated as the Air Force's Cyber Technical Center of Excellence, adding cyber defense to their impressive resume.
As a way of engaging with private sector businesses, AFIT hoped to host a Defense Innovation Symposium (DIS). This symposium allows these companies to hear what AFIT's vision for the next few years is and how businesses can participate in those initiatives.
After coordinating the AFIT's Digital Engineering & Manufacturing Environment Symposium in 2017, the talents of Wilderness Agency were requested again in 2019. This time the event was held at Sinclair Community College, home to one of the best Unarmed Aerial Systems (UAS) programs in the country.
The Full Event Experience
Wilderness Agency worked with AFIT to provide turnkey event services, allowing their client to focus on securing the speakers and organizing the presentations. Every detail to create a memorable experience for guests, from the design of emails and invitations to securing the parking and catering, was organized by Wilderness Agency. They also booked the breakout rooms for presentations and monitors, so there were no bad seats at any presentation.
Photography and video services for the day were supplied as well. This complete immersion into every detail of the event meant a consistent look and feel at every touchpoint and no gaps in communication. Important moments and speeches were all captured, as the team knew who would be speaking where.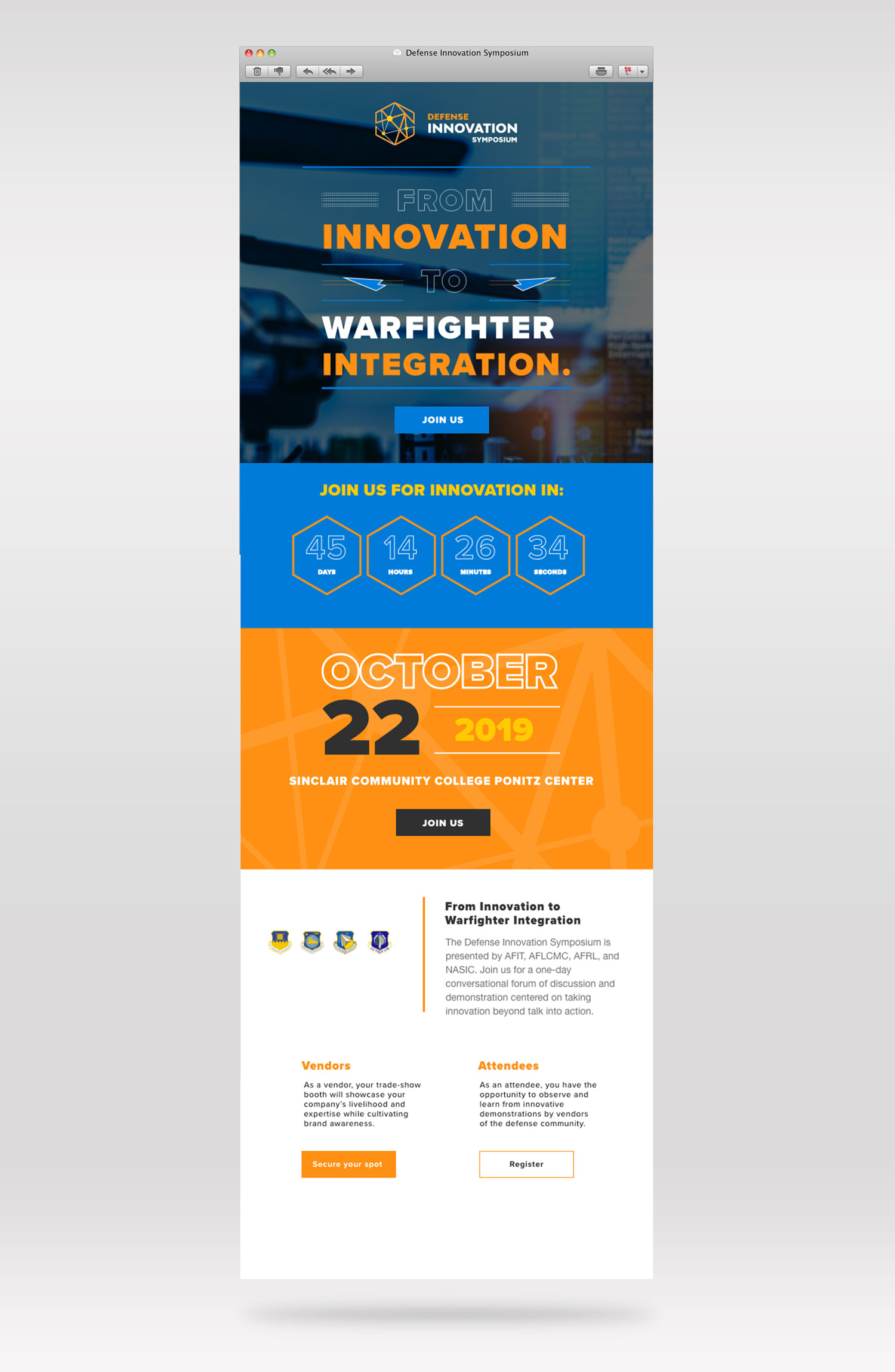 "Events like this really highlight our team's ability to create immersive experiences for our clients. From branding + marketing materials to day-of registration and event coordination, our team was able to meet the rigorous standards of excellence for the US Air Force.
I am eternally thankful to Dr. Badiru for providing our team the opportunity to bring together members of the armed forces and defense contractors to discuss collaboration on meaningful innovations that secure strategic advantages for the warfighter."
+Richard Kaiser
The 2019 AFIT event was executed flawlessly because of this singular vision. The staff at AFIT could focus on connecting with the guests and speakers, knowing that all of the logistics were under control. This one-day conversational forum of discussion and demonstration proved that the industry was highly capable of taking innovation beyond talk into action.