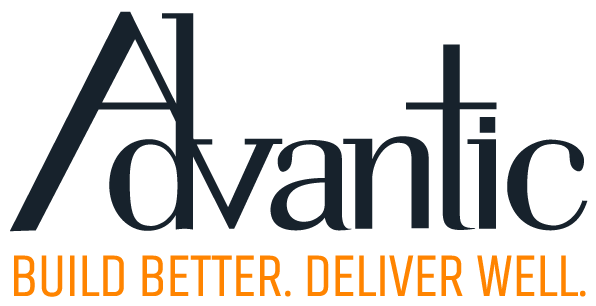 CLIENT
Advantic
INDUSTRY
Manufacturing
APPLICATION
Animation, Web Design, Ad Campaign, Social Media
Advantic's mission is to organize people and technology to disrupt how the world builds. Unbeknownst to many, Advantic's team has been working with advanced materials for nearly a decade on extensive projects from NYC subway systems to Australian mining operations.
The construction industry has not witnessed an innovation of this magnitude since Andrew Carnegie introduced steel as an instrument for buildings to reach the heavens. Today, the team at Advantic has introduced a carbon fiber reinforced beam that looks to replace steel in multiple applications within the construction world.
The "Total-Package Solution"
The carbon-reinforced beams provide overall project cost savings in three distinct ways:
Extreme Weight Reduction. The material is so light that two adults can lift and carry a beam into position. This saves thousands of dollars on the rental of cranes on a job site.
Ultimate Malleability. Materials can be manipulated using common hand tools for cutting and drilling, which reduces the need for welding.
Prefabrication. Entire systems can be manufactured in-house, sent to the jobsite and installed much "like an erector set" from childhood. Benefits include improved safety on job sites and the opportunity to save thousands of dollars.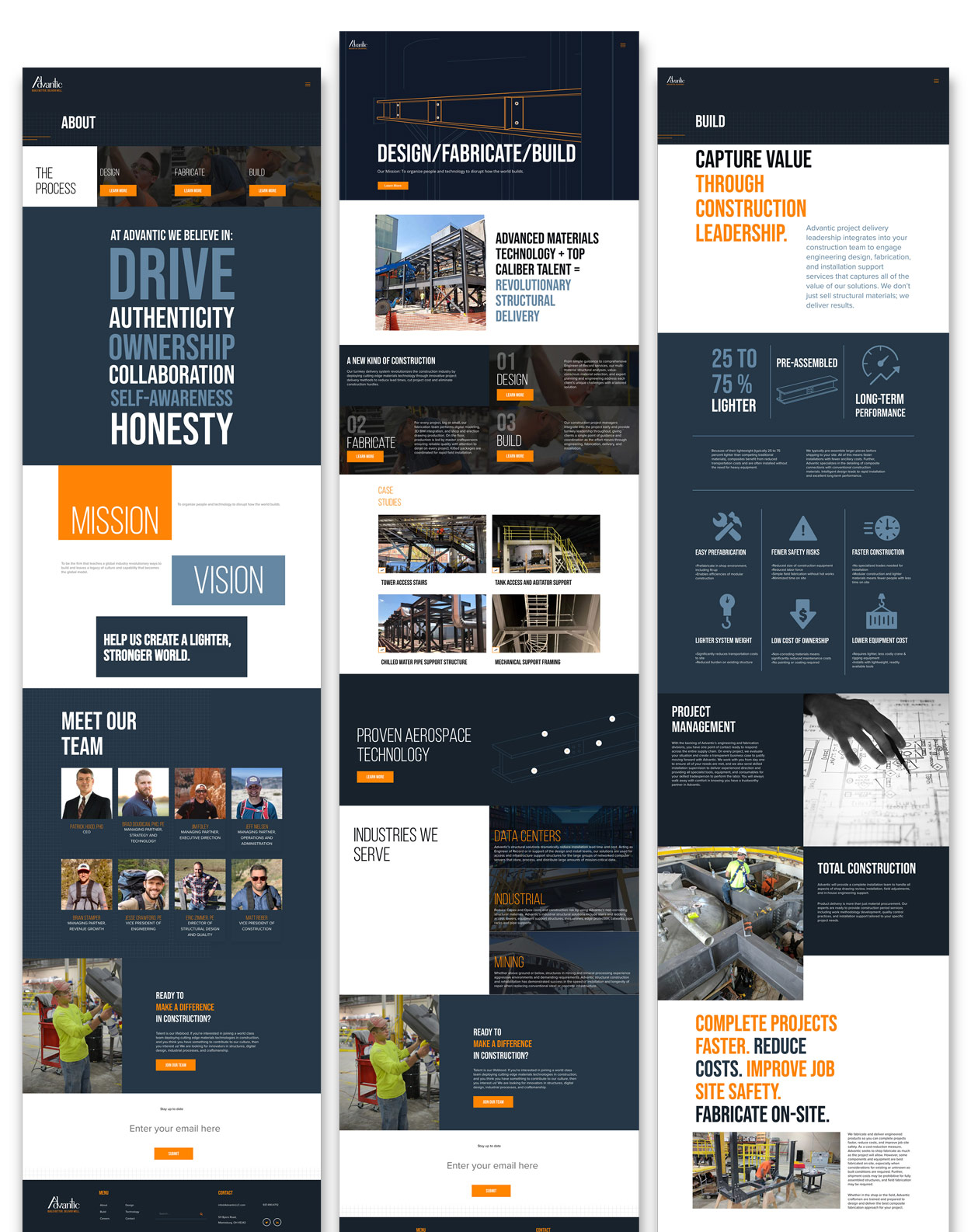 These innovative methods required a strategic overhaul of their communications, marketing, and branding approach. Advantic was presented with two main challenges with their scaled-up operations:
Reaching new audiences nationwide with an informed brand strategy to tell their story, drive engagement and increase awareness.
Create clear paths for prospective clients and top talent recruits.
Design + Copy That Reflects Innovation
Advantic offers a turnkey delivery system that revolutionizes the construction industry by reducing time, cost, and implementation issues. Wilderness Agency designed a leading-edge website that incorporated gold, black, plenty of white styles to let the design breathe, punches of orange and navy, paired with impactful typography, large block fonts.
To pay tribute to their inspiring narrative, the design and copy is a nod to the human element and the people who design, create, and implement the product. A hint at the technology aspect where Advantic shines, providing platforms in the data center industries. We utilized large sans serif condensed typography and line work that emerges from blueprint styling.
Those elements were expanded upon throughout all marketing mediums to align with the services Advantic offers in an aesthetic way. Copy took the "less is more" approach while providing expanded offerings–like case studies and news–for those industry-enthusiasts looking to dig deeper.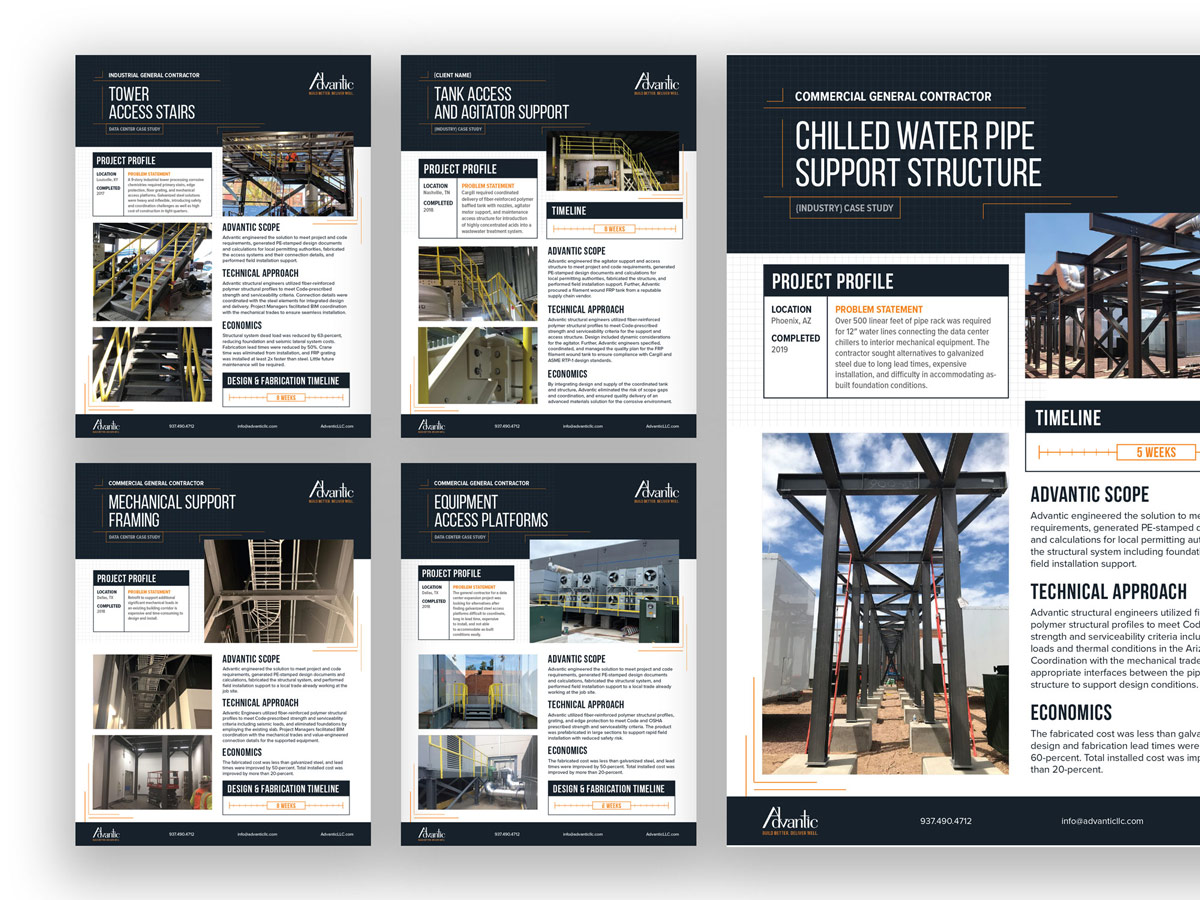 An Emphasis on Recruitment
The organization has rightfully and rapidly grown, and attracting top talent utilizing all tools available is essential. With a culture that resonates like Advantic's, it was simply a task of prioritizing our resources to reach the desired audiences of professional engineers and designers, craftspersons, construction project managers, and support personnel anxious to redefine conventional construction.
We took the key principles of relationship building and went digital:
LinkedIn.

An optimized and engaging LinkedIn page is essentially the final frontier when it comes to recruiting. The key to LinkedInis not just the number of connections a profile can have or the number of followers a company page collects, it is the quality of the interaction between company and follower that matters. Quality interaction leads to the development of mutual respect and recognition which can later lead to a meaningful partnership, or in other words, a valuable recruit.

Video Marketing.

It's simple. Video is essential in recruitment. According to

Wordstream

, video generates an amazing 1200% more shares than text and images combined. Video also drives a

157% increase in organic traffic

from search engine results.
Showing Rather Than Telling
Video is a highly-popular, versatile content format that can morph and change depending on the need. Cisco finds that over 80% of all traffic will consist of video by 2021 (i.e. search engines will boost video higher). Advantic turned to video to achieve three key objectives:
Simplifying complex concepts like 

Recruiting high-quality candidates in a competitive market.

Showcasing their unique culture that's helped them achieve such growth.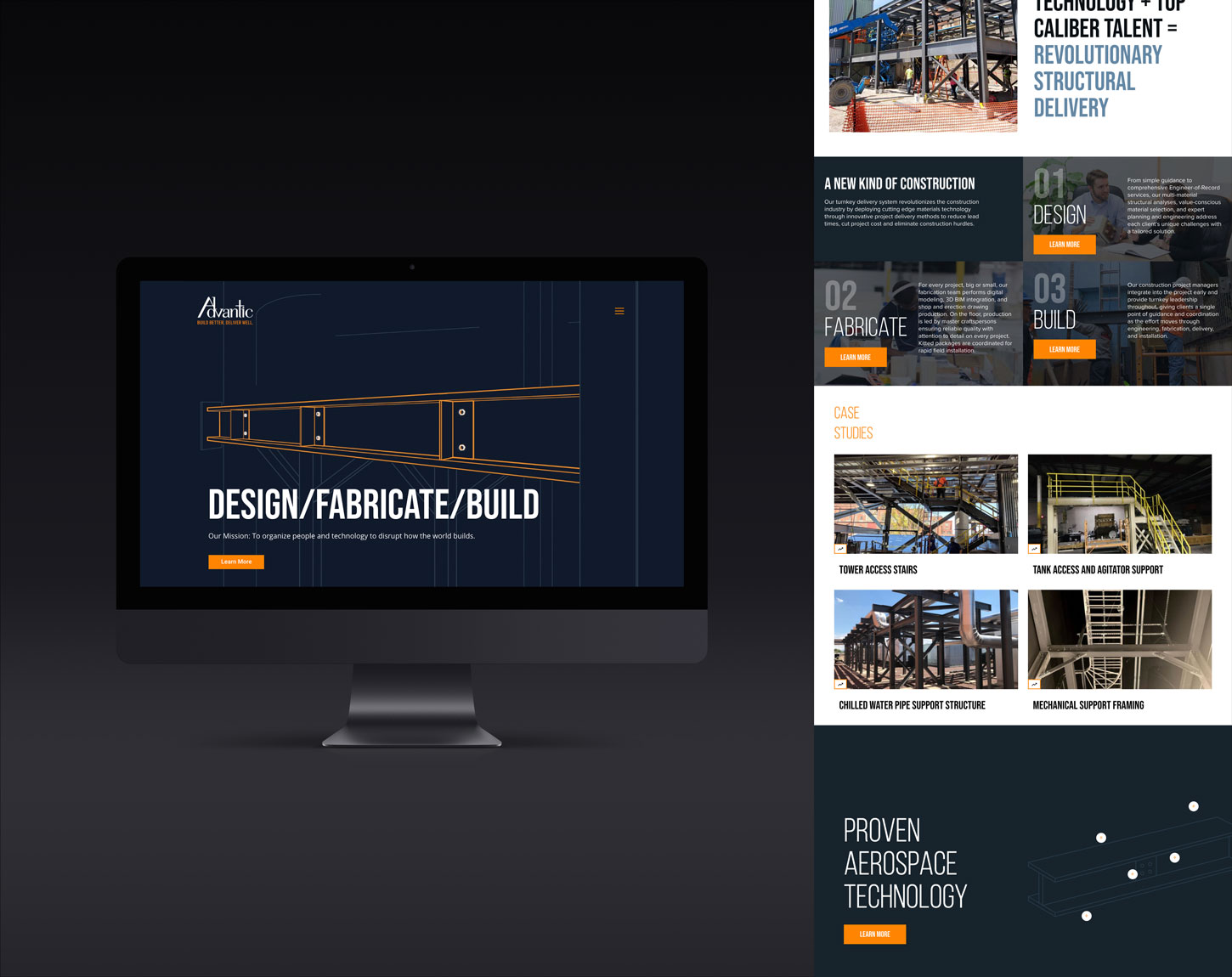 "It's not often that you get to help introduce a product or service from a client who is genuinely determined to disrupt an entire industry.  It has been an amazing opportunity to work with this team."
+ Richard Kaiser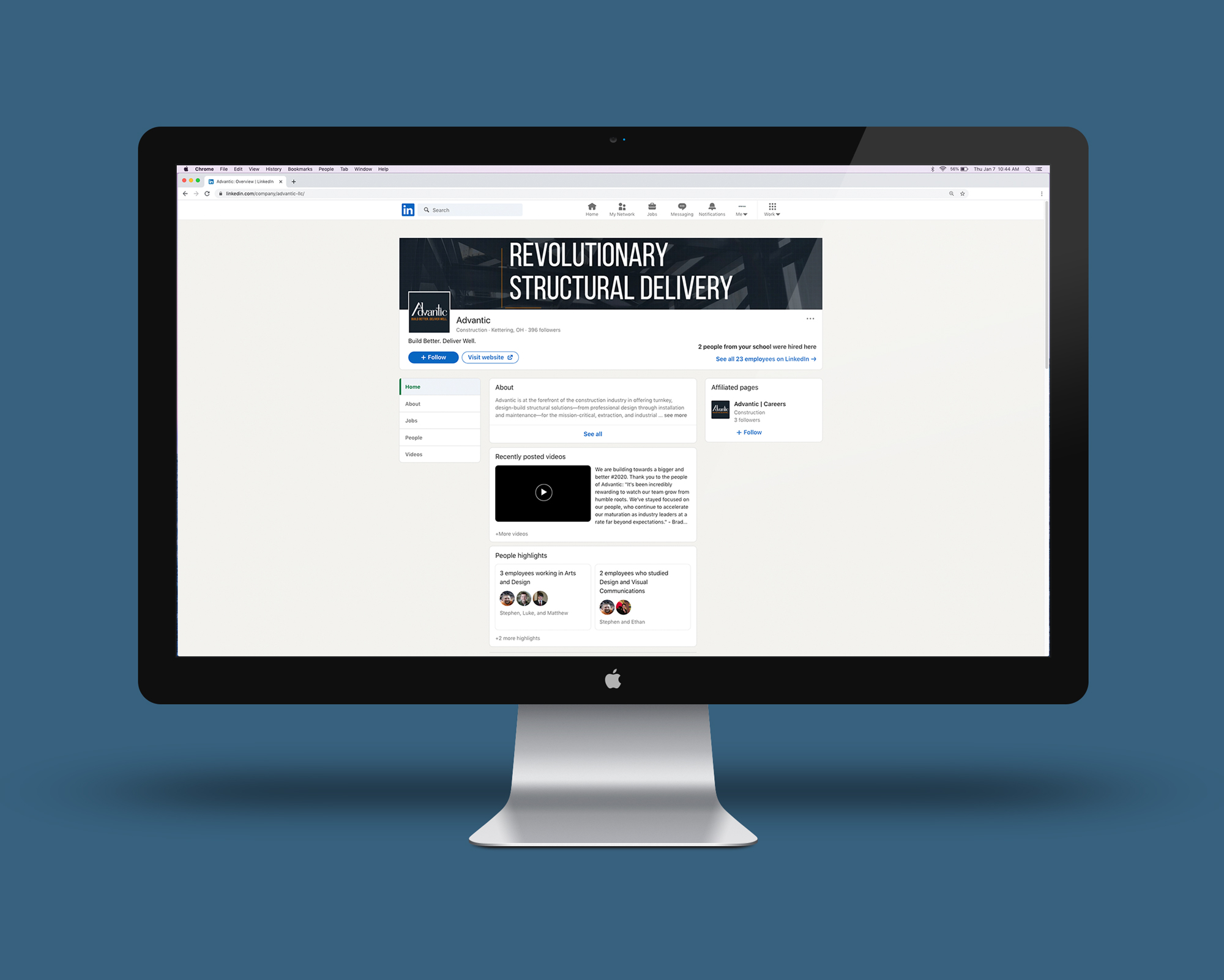 "The energy is there. You can feel it when you step into the room with them. They are literally going to change the world."
+ John Theobald