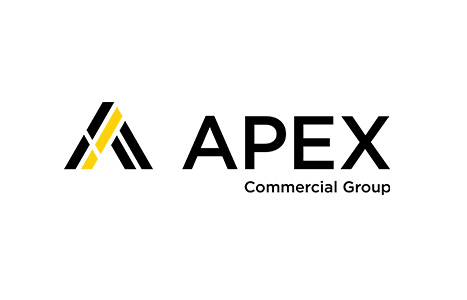 CLIENT
Apex Commercial Group
INDUSTRY
Real Estate
APPLICATION
Branding, Website, Brochures, Presentation Design, Traditional Advertising
The downtown core of Dayton, OH, is evolving to adapt to the needs of 21st-century culture. With that change brought the opportunity for the best and brightest real estate professionals in the region. Ready to start a company primed to propel growth forward. Apex Commercial Group is dedicated to seeing the region grow and thrive with these new opportunities.
The team was complete with real estate experts from a variety of backgrounds – office spaces, retail, and manufacturing locations. They were already experts at selling the right piece of property. They needed guidance developing a stand-out brand unique in the real estate market.
Wilderness Agency's team provided the expertise, from completing extensive competitor research to designing the brand standards. Thorough research and strategy helped Apex leave their lasting mark and develop a voice that separates them from other competitors.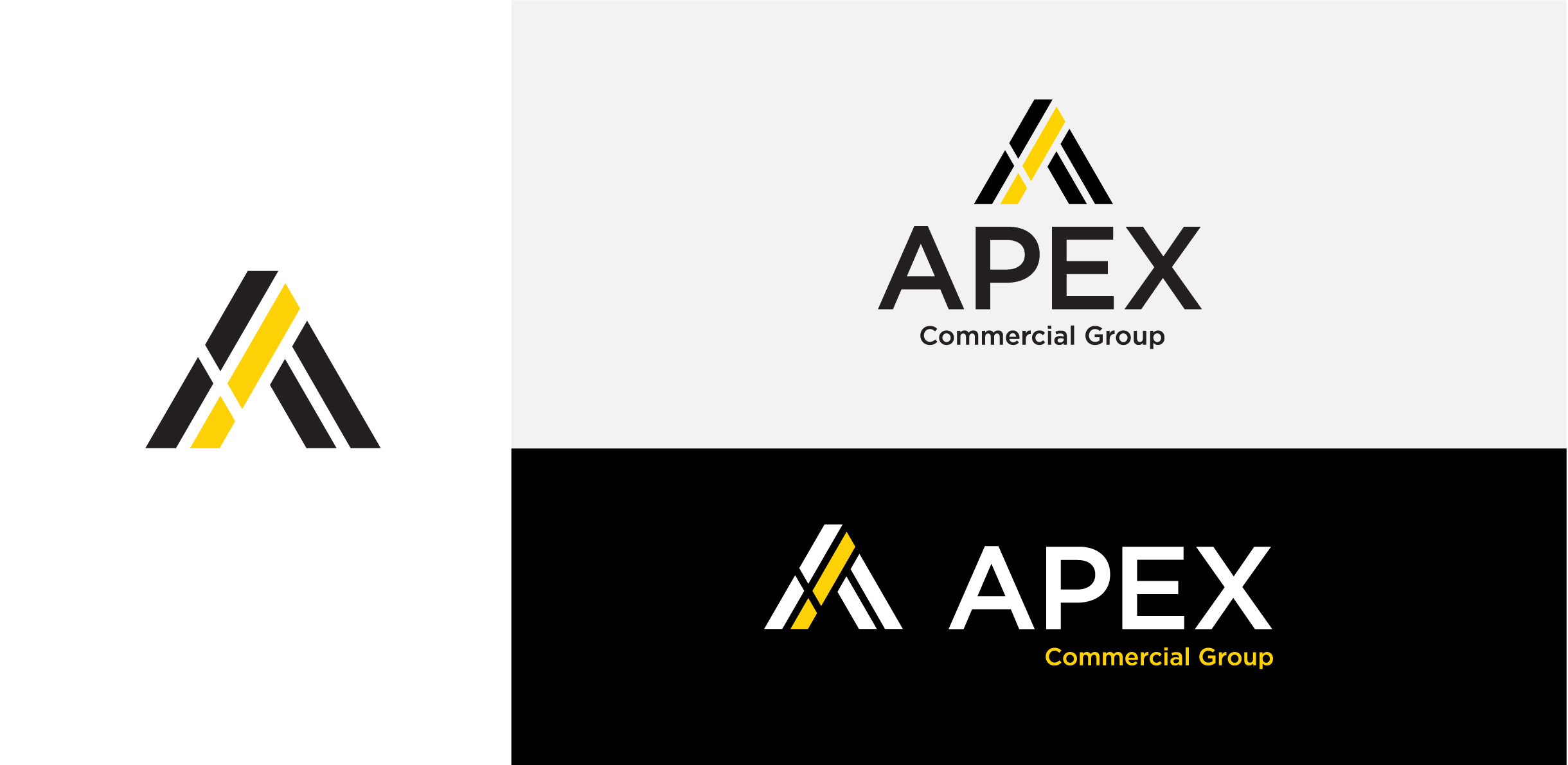 Research = Results
During the research phase, Wilderness Agency did a thorough exploration of the local and regional brands that would compete with them in their field. Apex wanted a bold, modern feel to their marketing.
From the generation of their name to the final touches of their presentation deck, every step was a collaborative effort. Wilderness Agency and Apex worked closely to ensure that they explored every aspect of their branding. Once they established the name and logo, Wilderness Agency began to build a brand standard manual. that portrayed future designers how to utilize their brand, and what to avoid.

Print Materials Make Impressions
A new business needs the complete marketing package – digital, print, and general strategy – when they begin to be prepared with the basics. This includes a website that encourages users to learn more and printed sales materials they can leave with potential clients. Taking advantage of every touchpoint is key, especially for a booming start-up. Unique business cards, brochures, pamphlets, and flyers were designed to portray the forward-thinking perspective of the new company. The Apex realty team was now prepared to network, connect, and sell.
Working with a company building from the ground up is exciting. Apex Commercial Group has flourished within their two years and currently have over 200 listings available with properties going daily. Their visibility was improved by taking the time to create a look that stands out in a crowd and a functional website to help people find the real estate they need.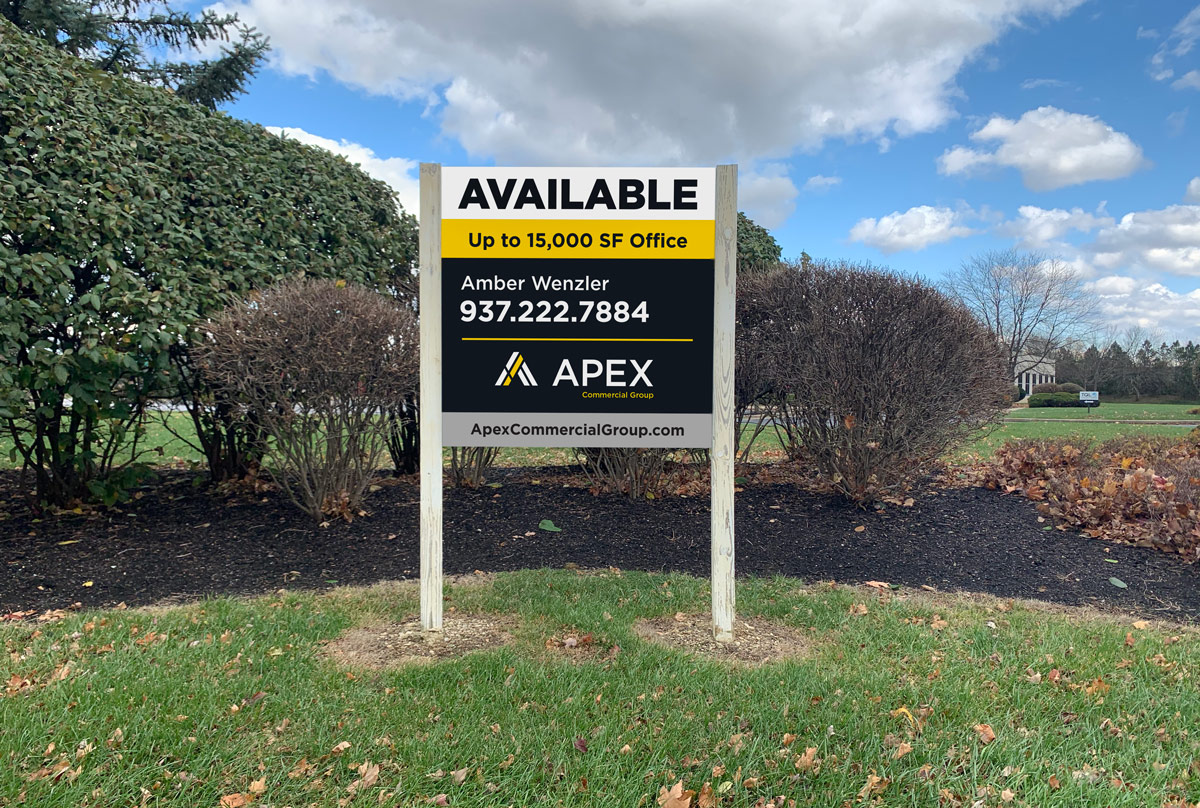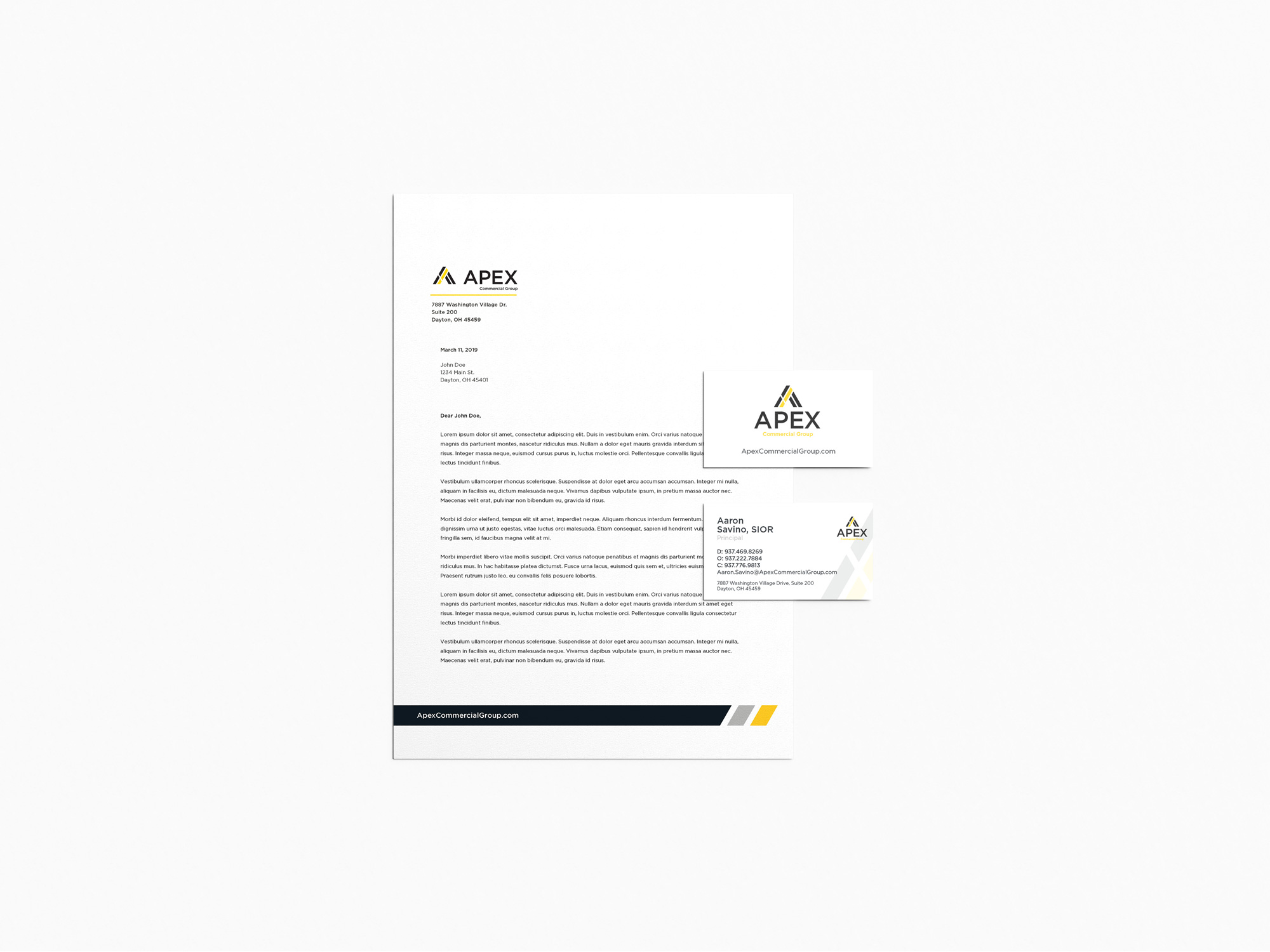 "Launching a new brand to market is always an exciting undertaking, but this project was a major initiative in merging top talent from the region to create the 'A-Team' for the Dayton area."
+ Richard Kaiser