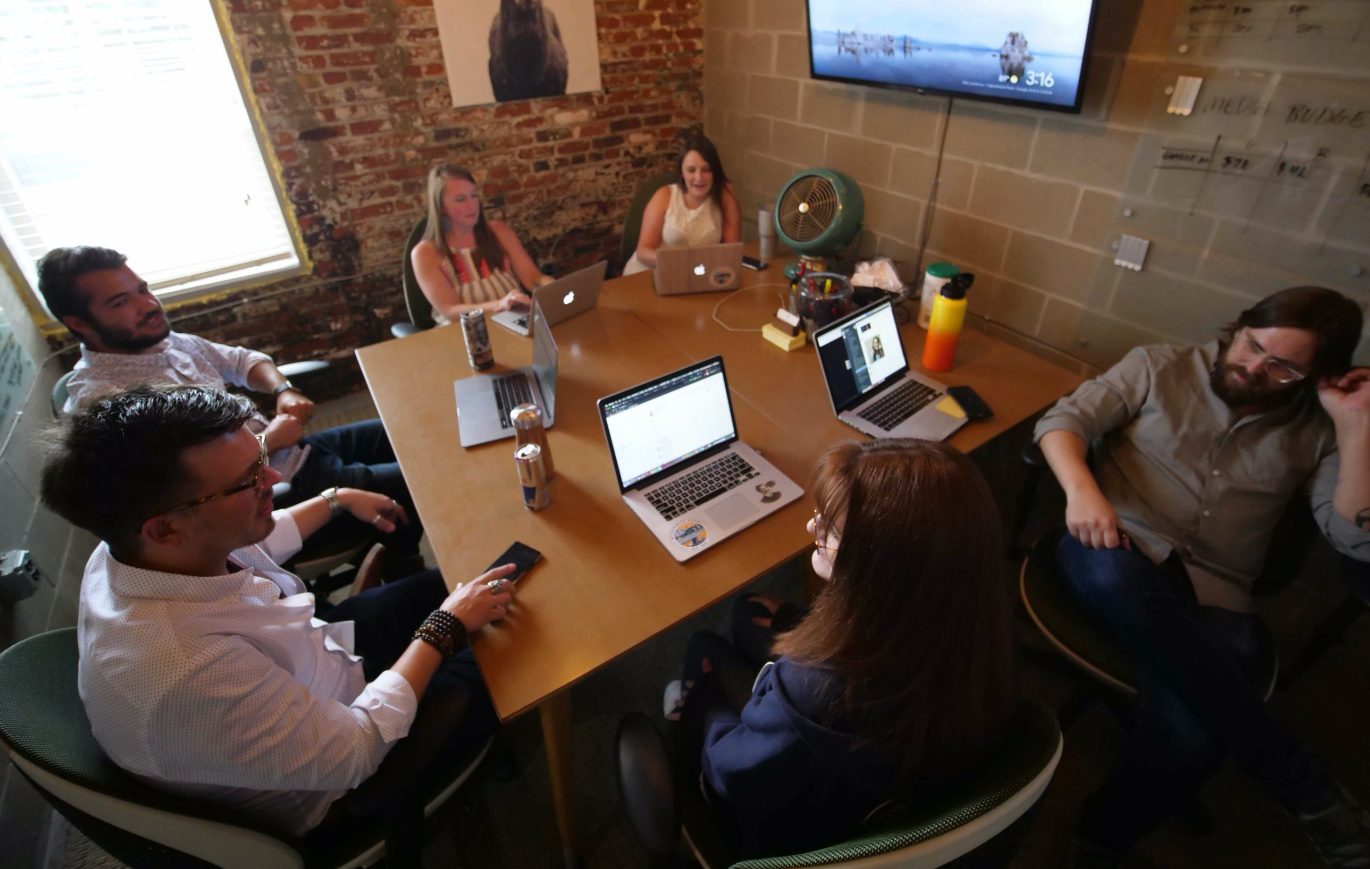 Welcome to the launch of our three-part series on the achievement of the BBB Spark Award celebrating Character, Community, and Culture.
Leaders must be teachable and open to growing with ideas. Leaders habitually seek the truth, are open to criticism, and know their own personal development is never complete. Ethical leaders also empower their employees to be intentional in their personal and professional development.
Wilderness Agency was recently awarded the BBB Spark Award. This honor was the result of years of growth, failure, and my team's hard work. Wilderness Agency wouldn't have been presented with this award without my past failures as a leader or my incredible team. This week we were presented with the Rookie Business of the Year award. As a part of the process, we created a video that addresses my vision for Wilderness Agency. 
After being nominated for the Spark Award I was asked to gather my thoughts on why Wilderness Agency had found success and what I have done as a leader. I am taking those ideas and separating them into three blog posts: Character, Community, and Culture. These three concepts have propelled Wilderness Agency to success.
Those who lead through character are reflective and intentionally work to increase demonstrations of their character within their organization, live and lead accordingly, and seek feedback to make personal improvements. Explain how you have transformed as a business owner, and how that has impacted your business. Because great leaders are constantly aiming to grow and improve (excel), share ways that you are planning to progress in the future.
BBB Spark Award: Character
Humble Beginnings 
In recent months, I have become far more introspective and have come to see myself as more of who I really am: an introvert.  For many years I adorned a costume.  Playing the part of what I thought it meant to be an aggressive businessman. 
One notable moment that comes to mind was one of my first accolades in business. I was recognized by the local arm of the Advertising Federation as "Newcomer of the Year,"  The trophy I was given was made by the factory where my business journey began.  At 8 years old, I started to work in the factory alongside my father.  In those early years, I quickly developed a profound understanding of hard work, how to treat others in the workplace, and a passion for creativity (I conceptualized using scrap marble to build chess boards at 10, I was quite the prodigy). 
I have often said that I was lucky to grow up poor.  Those formative years of working in the factory clearly laid out for me the options that were in front of me: accept that this could be my future or work exceptionally hard to change my stars.   I believe that there is great power in knowing the bottom of my potential.  If the worst for me was a life working in a factory, I could bet all of my chips on myself: all-in. 
Around this same time, I joined the Boy Scouts of America.  By age 17 I had received my Eagle Scout rank.  Today, nearly 17 years later I have found myself serving as a board member for the local council.  While thinking through the impact that this organization had on defining my character as a leader I revisited the Scout Law.  To my surprise, so many of those values have remained constant throughout my life:
TRUSTWORTHY. To speak from a place of truth in all situations.  To keep promises and be a person others can depend upon. 
LOYAL. To show care for friends, family, and community.
HELPFUL. Volunteer to help others whenever I am able.
FRIENDLY. To go about my day-to-day life with the intention to be a positive impact on others' lives. 
COURTEOUS. To be thoughtful in my actions and understand how they impact others. 
KIND. To live every day with the intention of making the world a better place. 
OBEDIENT. To be of service to those around me and in my community. 
CHEERFUL. To walk through this world with an optimistic view. Cheerfully going about tasks that come my way. 
THRIFTY. To live a life where I use my time, food, supplies, and natural resources wisely and not wastefully.  
BRAVE. To face difficult situations head-on and do what is morally right.
CLEAN. To keep my body and mind fit. Help keep my home and community clean.
REVERENT. To be reverent towards my creator and respectful of the beliefs of others
A Bumpy Road
Despite these values and in some instances because of them, my journey in business has not been without struggles.  I have endured many struggles as a young entrepreneur from external factors, deceitful practices by both former partners and employees, and my own inexperience.  In the past, I have also caused senseless rivalries with competitors and pushed my team and myself to exhaustion, because of my pride.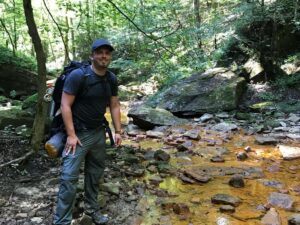 I have gone from what would have seemed like career-ending events to learn from my mistakes. In recent years I have come to view myself with far less pride and much more so as a perpetual student. 
Within Wilderness Agency, I readily share my previous shortcomings in the hope that others will see that I am continuing to grow as a leader, but more importantly that failure is not fatal.  I encourage all of our team to not be fearful of making mistakes.  Without failure, we are likely staying too closely within our comfort zone and not blazing new territory or stretching to learn or achieve more.  It is especially true that within an industry that changes so rapidly, without the ability to fail in trying new tools, systems, and processes it is without a doubt that we will become irrelevant. 
We must always be failing forward.
Risk Without Regret
I have become a student of great leaders throughout history and more introspective into my own motives, goals, and aspirations.  In so many ways, I am remorseful for many of my prior indiscretions, but I hold onto a mantra given to me by one of my close friends: "Risk without regret."
It is something so meaningful to my life that I had it tattooed on my arm.  It is a way of remembering that all of the things I have done have made me the person that I am today.  All of the mistakes I've made are opportunities for growth.  All of the risks I've taken were done to see how far in this world "the son of a factory worker" could go.  Never forget that at any moment this could all go away and I could be back working in that factory making awards for other men and women who didn't give up.
So maybe that is what lies at the center of my character: perseverance.  A relentless drive to see how far I can go and how much good in this world I can do with my talents, through tenacity.
Over the next week, I will share my thoughts on Culture and Community, two other essential pieces of the success at Wilderness Agency. This week we were also honored to receive the Rookie Business of the Year award.