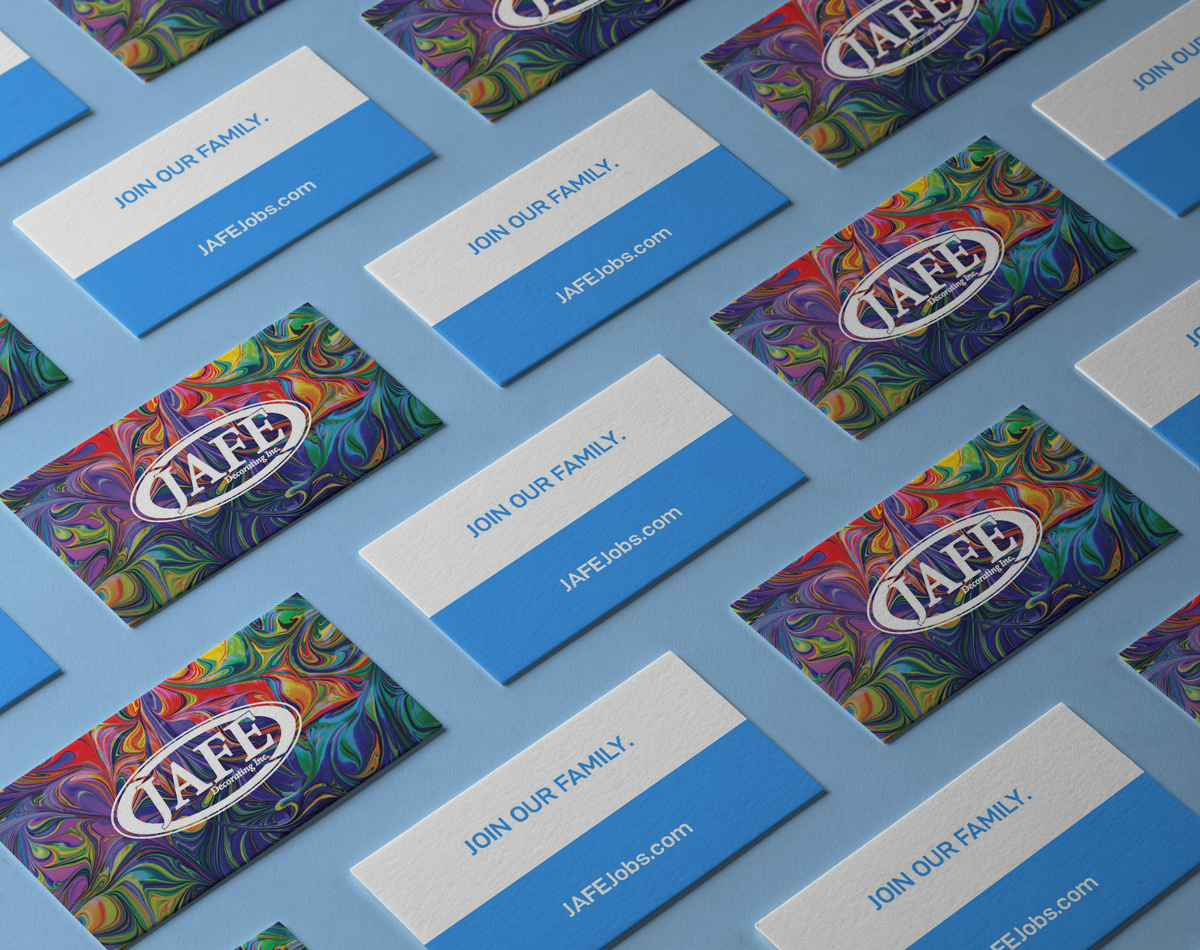 Why look externally when all your recruiting questions could be answered from within?  Try taking a visual, personal approach to recruitment by using your organization's best assets – current employees.
JAFE Decorating has been an industry leader in decorating glassware of all types and sizes for the last 40 years.  The Ohioan company started in a garage in 1978 when founder, Lloyd Williams, took his 27 years of knowledge and passion for coloring glass and decided to branch out on his own.  Naming his company after the first initial of each of his four children, he created JAFE.
It's a job applicants market right now.  And in a competitive job market, JAFE struggled to attract new, loyal employees similar to those who have been with the company for years.  With more demand than they could fill, they came to Wilderness with an urgent need for new workers.
Wilderness Agency delivered a two-prong approach to excite and engage their ideal candidates.  A referral program was born for internal employees, and a targeted microsite complete with a company culture video were designed.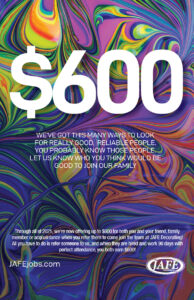 Video Storytelling to Change a Narrative
JAFE came to Wilderness with a desire to provide potential employees with an inside look.  Recruitment videos are gaining popularity with job-seekers, and JAFE knew it was time to communicate in a different way.
A culture video shows candidates why they should want to work for your company, and has proved incredibly effective.  This becomes the cornerstone of the microsite and ad campaigns.  Videos should include information about the company, benefits, and genuine employee testimonials to make sure that the culture is easily understood in an authentic and digestible way.
In terms of project objectives, JAFE wanted to recruit, of course, but they also saw this as an opportunity to shift the connotation of the blue-collar worker.  They wanted to emphasize how they were not simply another factory job; every employee's contribution is highly valuable and appreciated by the entire team.
We leveraged intimate video interviews with the team to capture authentic stories from JAFE employees, from upper level management to floor workers.  Many have grown with this family-owned and operated organization for more than several years.
A Hiring-Specific Microsite
Wilderness helped JAFE identify its key values and attributes as an exemplary employer to enhance recruitment efforts.  To house their new video and refreshed hiring language, we designed a microsite with an integrated application process.
It was essential for potential employees to experience a simple, seamless application process.  A complicated process can leave applicants frustrated and unwilling to continue with that company.  With the microsite, potential employees could get an overview of the JAFE team, their culture, benefits, and job opportunities available to them.
Through research and strategy guided by Wilderness Agency, we were able to leverage the data, video, and referral program to speak directly to their audience.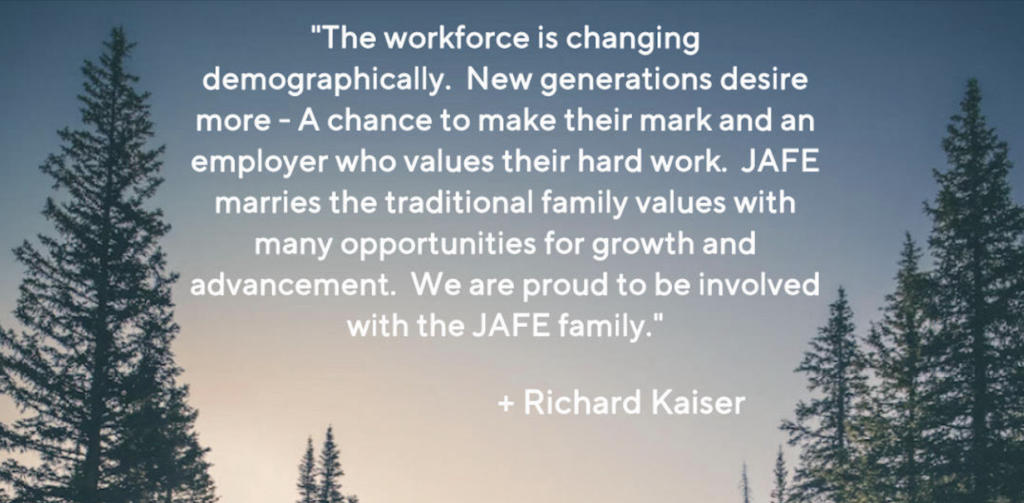 The key to successful recruitment is communication.  It is ensuring that every current employee feels part of the organization and that they have every tool available to set them up for success.  HR teams and managers retain their best people by continuously reiterating company vision, celebrating wins, optimizing employee benefits, and bringing their team into the recruitment effort.  Perhaps start by increasing the bonus, then start sending internal emails or updating break room posters with information related to referral programs.  Successful referrals from your current employees are 20% more likely to stay with your company than recruits from other sources.  Not only are they more effective, but it is arguably one of the cheapest things you can do.
Looking to give your recruiting efforts a boost?  Check out our page on recruitment marketing for more information.