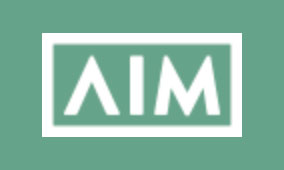 CLIENT
Alliance Industrial Masking
INDUSTRY
Manufacturing
APPLICATION
Brand Strategy, Digital Marketing, Digital Ad Campaign, Web Design + Development, UX Design
Dayton-local Alliance Industrial Masking develops custom tape masking kits in a truly unique fashion. Finishing companies across the nation have looked to AIM since 2008 to improve the quality of their finished products, eliminate re-work, and reduce lead times.
Applicable to a wide variety of industries like aerospace and electronics, AIM one-of-a-kind process has granted them and their clients great success. By developing custom, easy-to-apply kits, AIM's products deliver a number of benefits such as reducing human error, the risk of damage, and turnaround times.
Their company encountered pain points with their understandable growth. They came to Wilderness Agency with three key issues:
The traditional sales and relationship-building processes have evolved and become digital. How can AIM elevate their marketing and communication efforts to compete in the marketplace?
AIM's current website was not generating the leads it was meant to. How can AIM improve the existing site through SEO, UX, and website design/development best practices?
Brand recognition appeared low based on primary research. How can Wilderness help define AIM's voice and design attributes?
Cementing AIM As A Modern Manufacturer
Potential clients did not know that they needed Alliance Industrial Masking's assistance. When an action has been performed a certain way for a significant period of time – hand-cutting individual masks for oftentimes complex, sensitive parts – it can be difficult to introduce a new method. Conveying the value of custom masking kits was at the forefront of every decision.
Wilderness took AIM's existing site and logo as a foundation for a new website as progressive as their product. The Design + Development teams improved the flow and feel of each page while the Copy team developed new content that was brand-appropriate and SEO-friendly, including clear call-to-actions.
Through competitive analysis and industry trend research, Wilderness chose to include and expand the Applications and Industries Served pages to better iterate to visitors how versatile custom masking kits can be. The website also highlighted often the chance to Request A Free Sample. Extremely valuable for those unsure of buying a new product, this gives visitors a chance to test out a kit specific to their needs.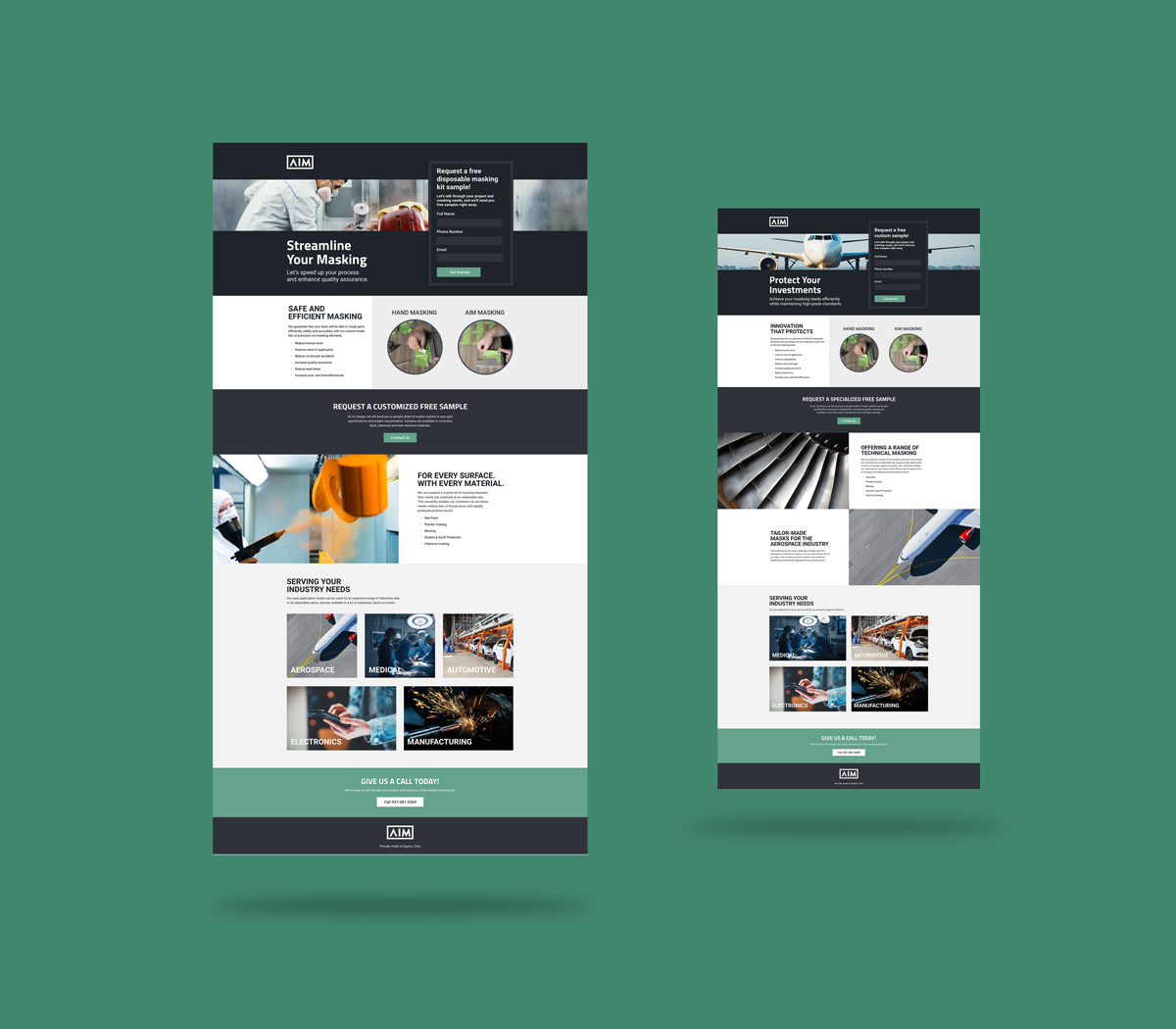 Increasing Touchpoints
To increase the inbound traffic to the website, Wilderness Agency deployed GoogleAds and LinkedIn Ads to drive visitors to either a general landing page or an aerospace-specific landing page. With a thriving aerospace sector in southwest Ohio, it was key to appeal to local aerospace and aviation manufacturers.
"AIM is a prime example of using data-driven decisions to make ad campaigns successful. Chris let us really dial in on his target market, and the results of the campaigns have really started to speak from themselves."
+ Josh Moody