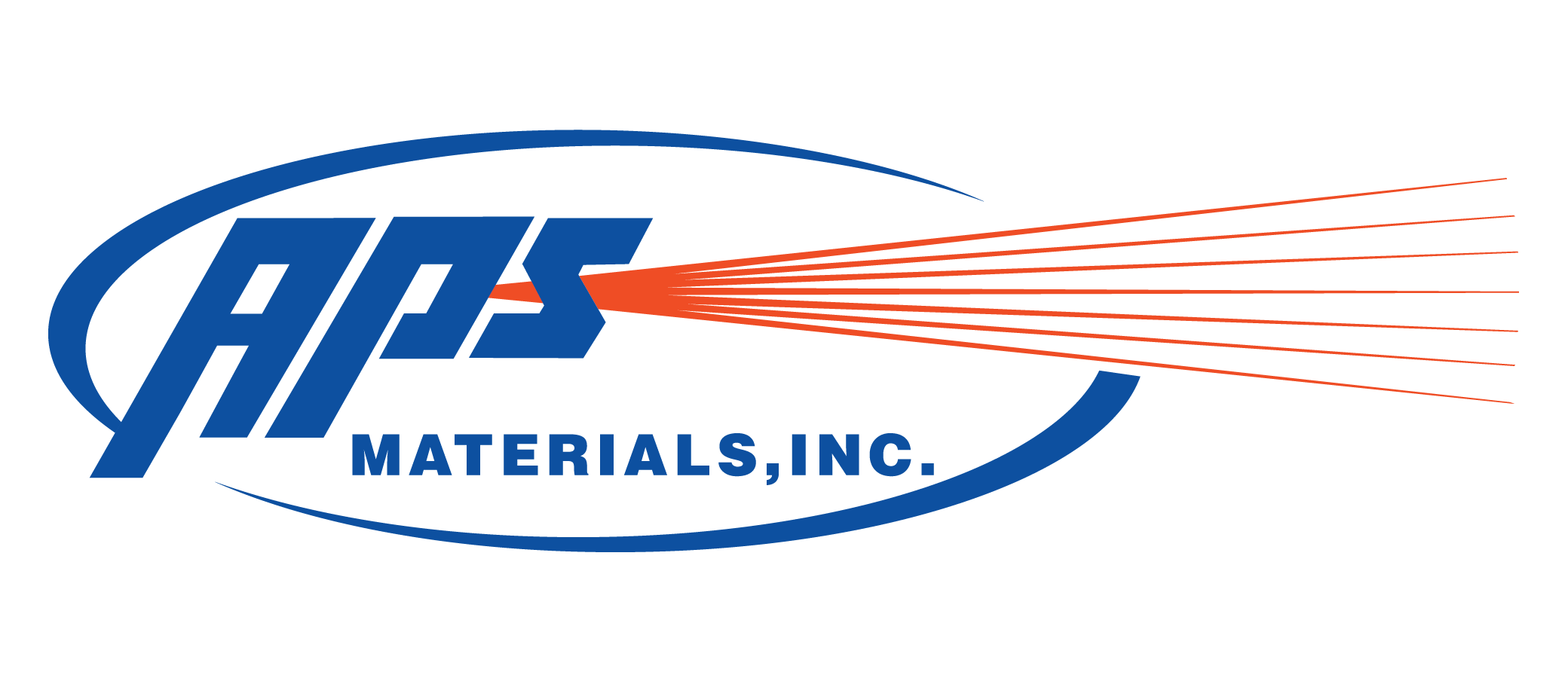 CLIENT
APS Materials
INDUSTRY
Manufacturing
APPLICATION
Web Design, Tradeshow Design
APS Materials is a service company that specializes in thermal sprayed coatings for the biomedical, aerospace, semiconductor, and corrosion protection industries.
APS Materials needed a website that clearly identified the mission, message, and differentiator for their service offerings.
The site needed to be informative and visually appealing, but most importantly it needed to drive sales through job submissions. Wilderness Agency worked with APS Materials not only on these efforts but also to create and apply new branding standards across all assets.
The first step was to refresh the company logo to make way for the updated site. Paying homage to the original — the new design kept many of the same aesthetics but used brighter colors, sharper lines, and simplified typography.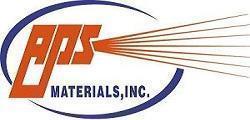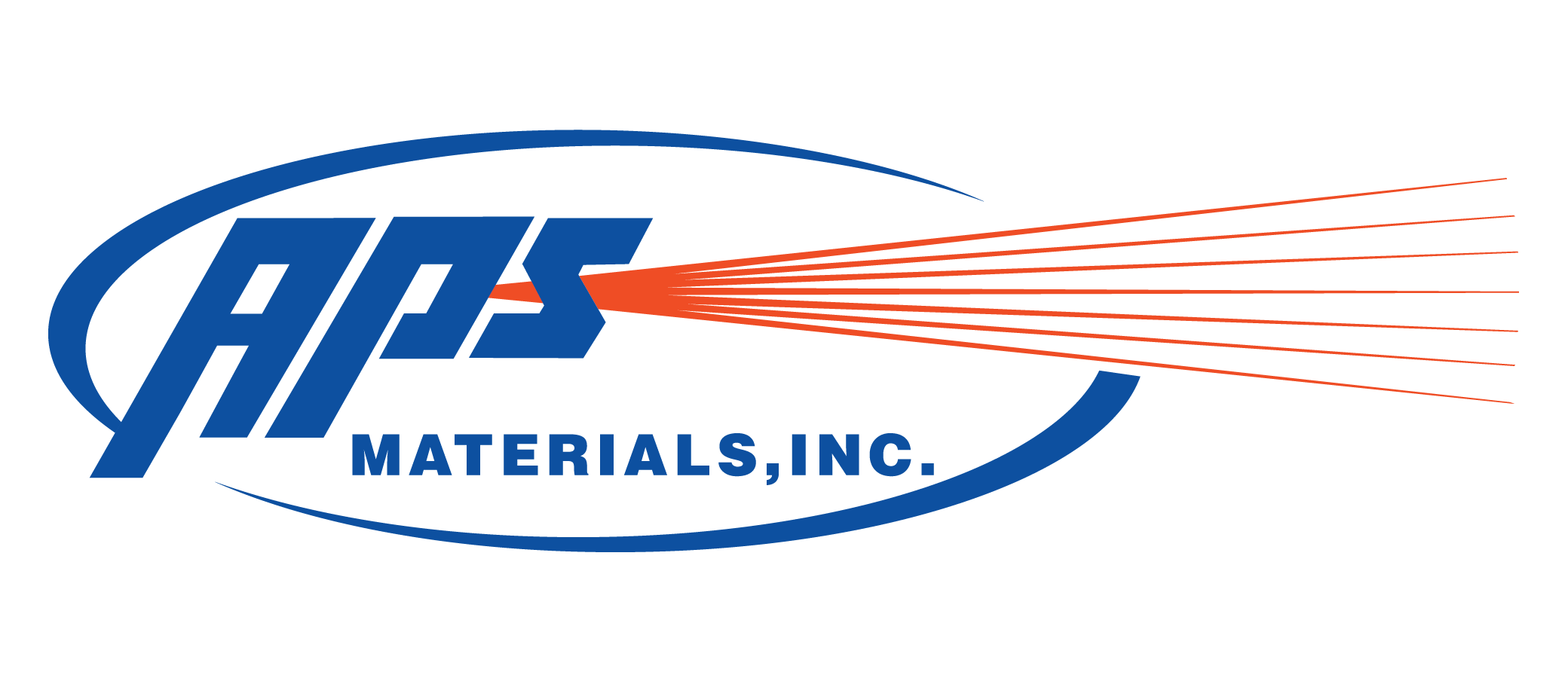 Wilderness then created a site that not only improved functionality, end-user awareness, and branding standards. It also achieved its goal of increasing conversions of job submissions through the contact page. In the first month alone, APS Materials received almost 50 unique contact page views, and nearly a dozen contact submissions.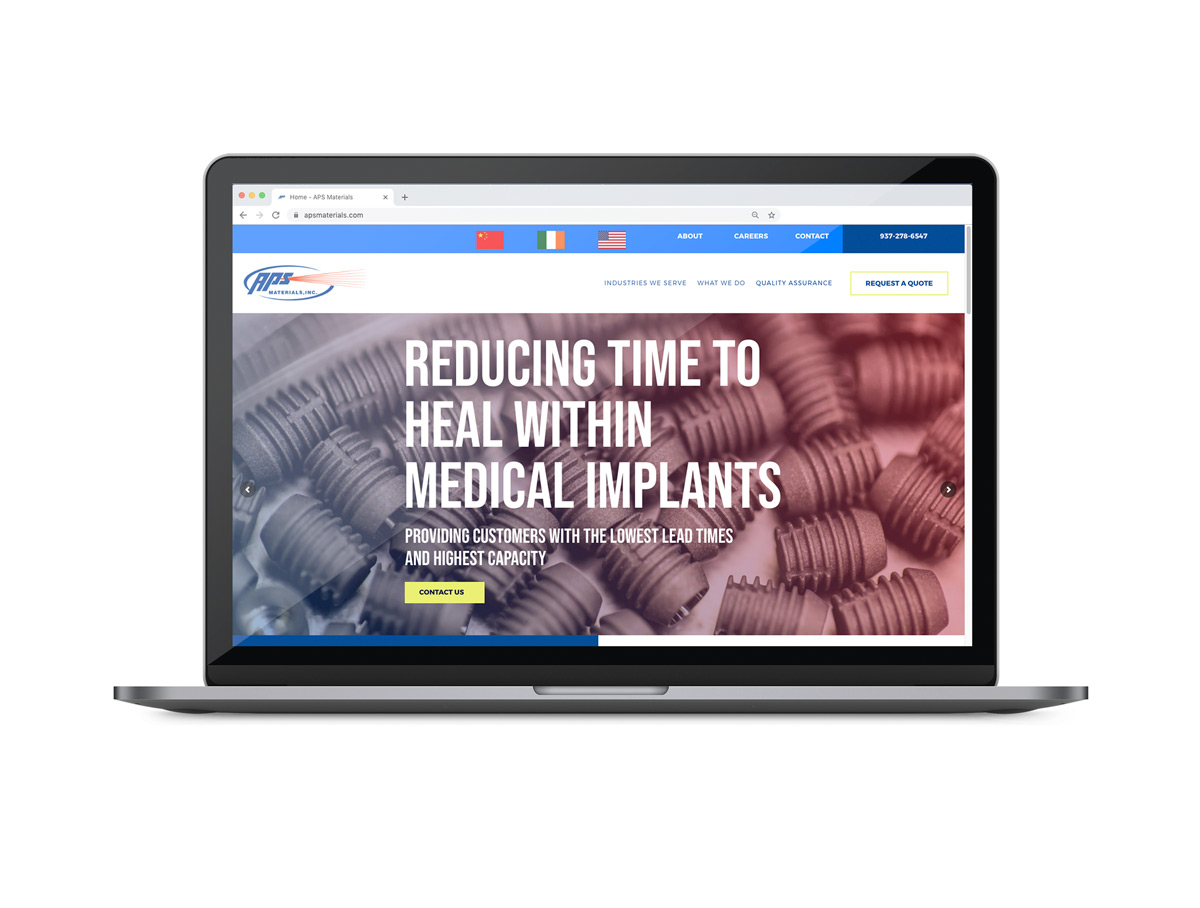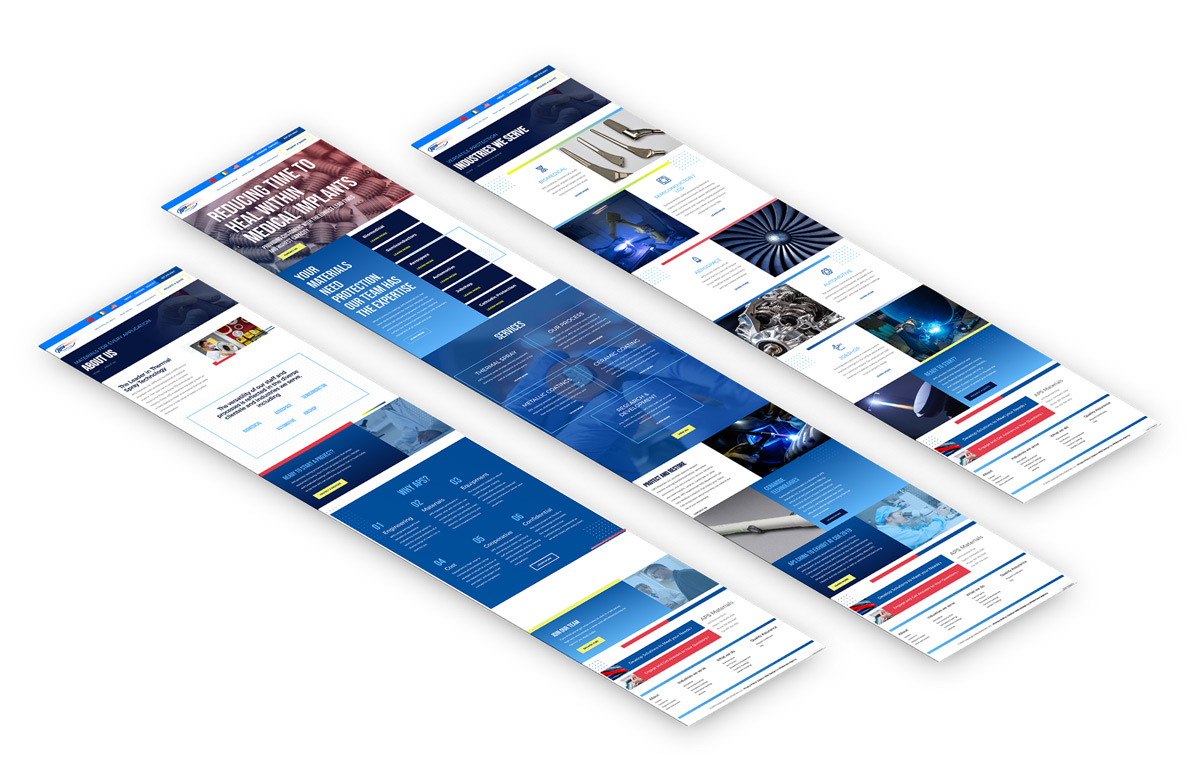 "APS Materials has a great story that just needed to be told in the right way. This website helps to do that and you can really see how effective it is with the results."
+ Joshua Alexander
Wilderness continues to do ongoing work with APS Materials through various trade show efforts with locations both domestic and abroad. APS Materials needed a booth presence that not only attracted an audience but also clearly identified their unique value propositions at a glance.

"APS Materials is a perfect example of how our team has been able to work with them to address their website issues and then find pathways outside of the digital world into trade shows both stateside and internationally, as well as developing sales materials to gain traction in new verticals. As their organization pivots, we are with them every step of the way."
+ Richard Kaiser