CLIENT
Scenic Solutions
INDUSTRY
Manufacturing
APPLICATION
UX Design, Web Design
"All the world's a stage," said Bill Shakespeare. For nearly two decades the team at Scenic Solutions has been creating unique settings for organizations nationwide, big and small. Their team specializes in fabricating bright, vibrant scenic designs and providing lighting that is nothing short of dream-worthy.
While word-of-mouth is a common sales tactic in many industries, it can only go so far. Scenic Solutions needed a new website experience that matched the visual mastery that they produce each and every show. Visitors would struggle to navigate their outdated site, and this didn't allow them to display their artistry in its best light.
With nearly 20 set builds a year, Scenic Solutions is constantly on the move, and they are only looking to grow. Notable clients include the Blue Man Group in Las Vegas, Victoria Theater Association's Schuster Center, the Levitt Pavilion, and Wrestle Mania.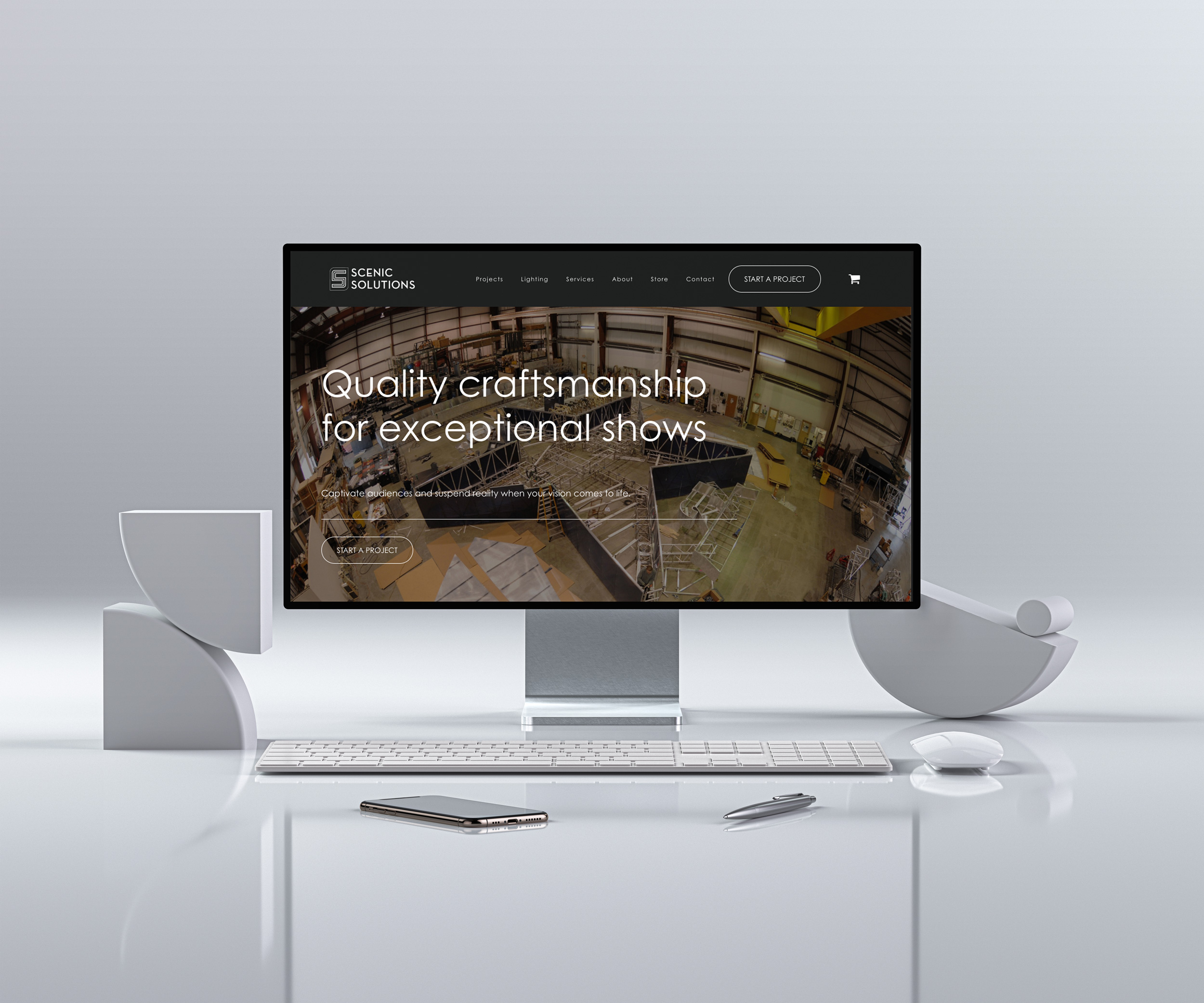 "Scenic Solutions is innovative, creative, and exactly the type of client we are thrilled to partner with."
+ John Theobald
A Digital Representation of Live Creative – Scenic Solutions
Our work with Scenic began with improving the user experience of their existing website to ensure that visitors were able to easily navigate the website. With a robust collection of case studies, an expanding service offering, and opening up into new industry verticals, they needed to ensure that everyone was getting to the content that they needed.
Wilderness established Scenic Solutions' past successes as the focal point for the site. "Projects" has seen the largest growth in traffic and time spent on page. Highlighting recognizable stage productions proved key to engaging visitors and encouraged them to explore Scenics capabilities.
With the iterative user experience improvements, they have seen over 9,000 new visitors and an increase of 350% in contact form submissions over the past year.
The company continues to expand their offering by introducing an eCommerce solution to provide organizations with an easy-to-use system for replacing lighting and controls. After all, the show must go on.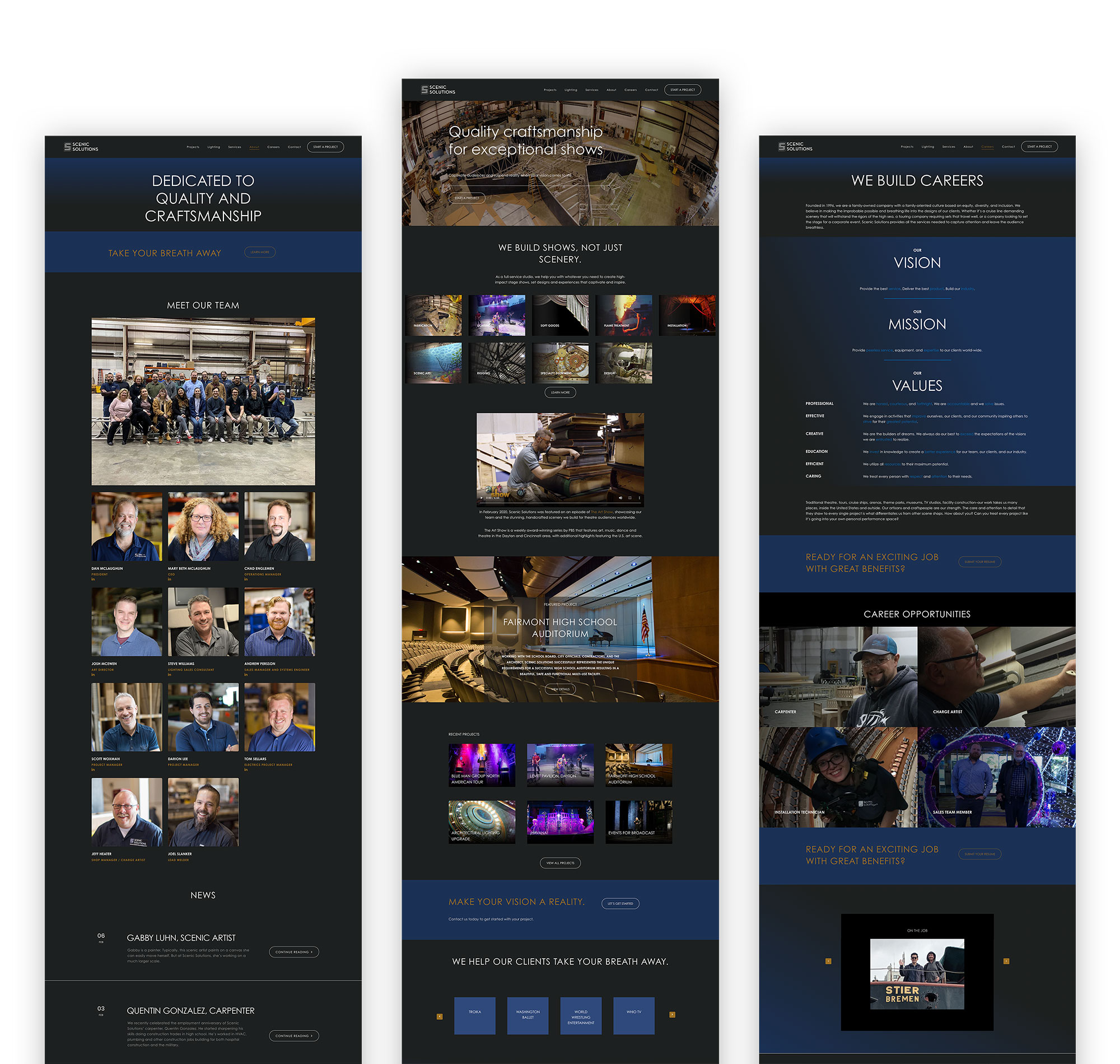 "Everything about this company is aligned with what we believe in at Wilderness Agency: helping non-profits and the arts bring creativity to the masses."
+ Richard Kaiser