CLIENT
Santa Fe Water Systems
INDUSTRY
Manufacturing
APPLICATION
Web Design, Videography, Sales Collateral, Social Media Marketing, Email Marketing
Santa Fe Water Systems has a great story to tell.
Santa Fe is not just a leading supplier of water infrastructure equipment, piping systems and stormwater solutions. It also has the in-house expertise to support all phases of the water infrastructure from planning and design to installation to maintenance.
Over 30 years, the Southern California company has proven to be an indispensable partner for industries and utilities. Santa Fe has a very strong story to tell, but it needed help telling it.
It needed the Wilderness Agency.
The goals were specific and concrete: build website leads, move those leads into the sales pipeline through improved sales material, and increase overall awareness of Santa Fe's products and services.
The Wilderness Agency refreshed the company's brand identity and created a strong content strategy that would boost Santa Fe's profile on the internet and tell its story in compelling, thought-leading ways.
Then, when Santa Fe's parent company changed hands, Wilderness Agency had another rebranding job to do. Santa Fe Winwater had become Santa Fe Water Systems, and it needed everyone to know the "new" company was providing the same highest-quality services and supplies.
A Website That Converts
Santa Fe's new website – with a revamped information architecture, enticing design, and expanded content – gained traction quickly. The numbers are impressive: nearly 6,000 new visitors, more than 7,000 sessions and 15,000 pageviews all in the first year. Nearly one-fifth of the web traffic was from returning visitors, averaging four pages per session.
Even better, Santa Fe saw more than 50 leads in the first month of the marketing campaign.
Blog posts and thought leadership via LinkedIn added to the effort. Five percent of website visits came from social media referrals.
The hard work was paying off.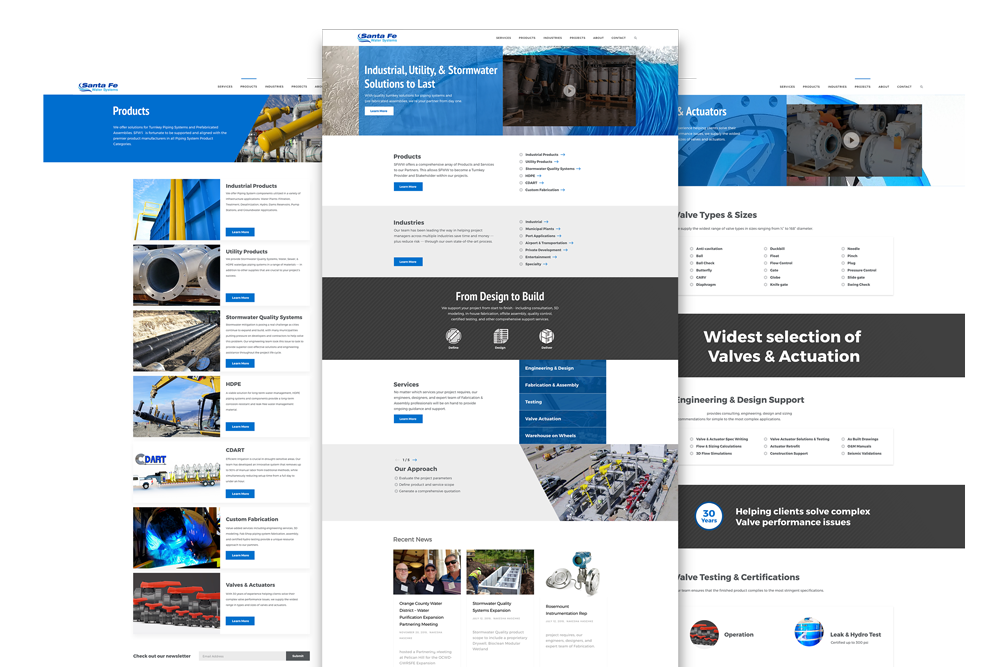 Santa Fe's Story Through Video
The Wilderness Agency knows that videos help to personalize and humanize a website. And that leads to sales. Websites with overview videos have an estimated 70 percent higher conversion rate. The creative team at Wilderness produced an optimized company overview video and created specific videos for Santa Fe Water Systems
Sales Tools For Success
Using the same strategy, Wilderness Agency created digital downloads for Santa Fe's leads and sales presentations. The sales collateral used the updated brand standards, becoming another strong tool for Santa Fe in its new business efforts.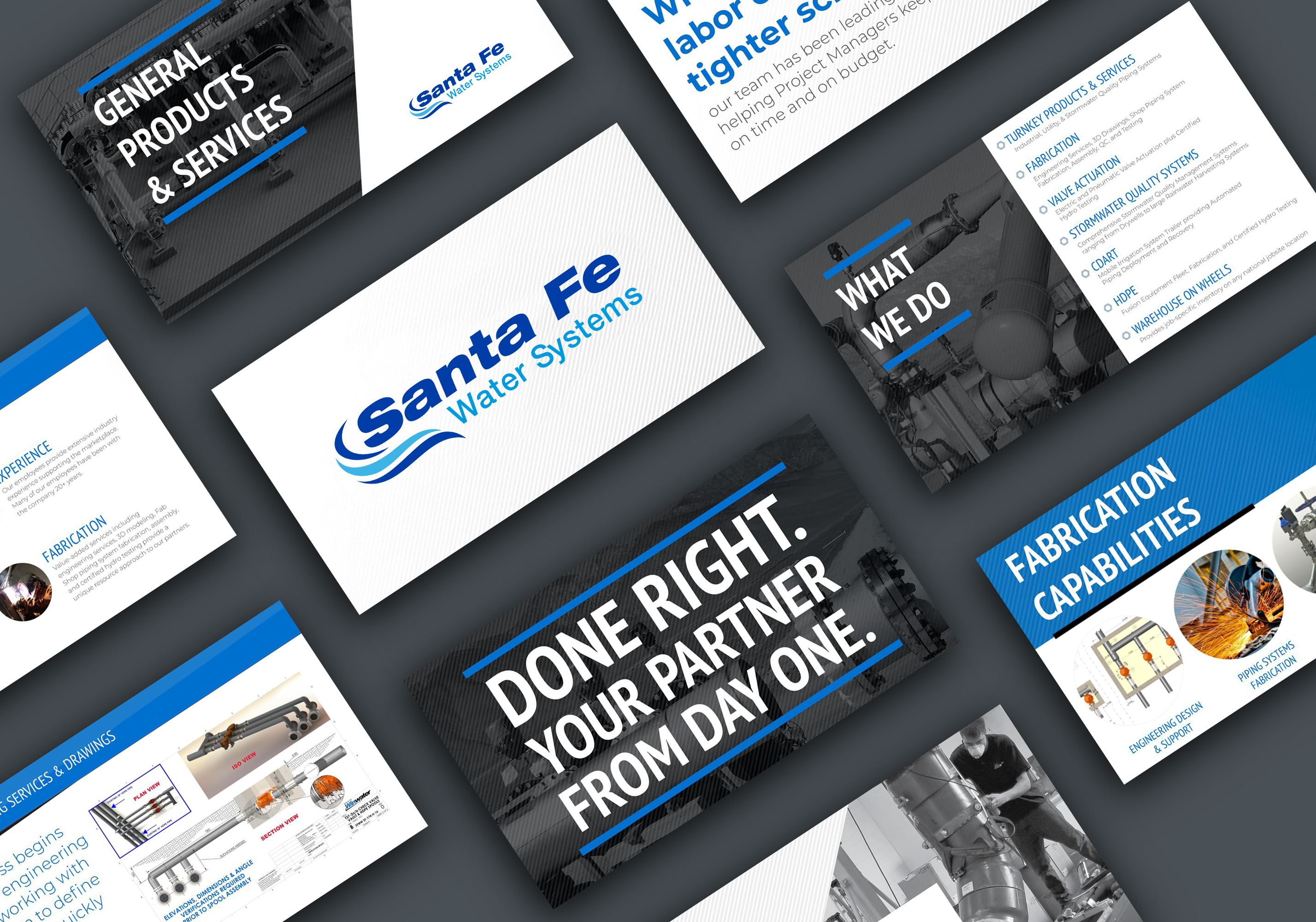 Collaboration is the key
Santa Fe Water Systems takes pride in building true collaborations with its customers. So does the Wilderness Agency. Together, they worked to successfully invigorate the Santa Fe brand, hone the message, and connect with new customers.
"Rick Arzola and his team represent the ideal client that I wanted to work for when I started my career in marketing. They are utilizing their knowledge and experience to solve real-world challenges."
+ Richard Kaiser