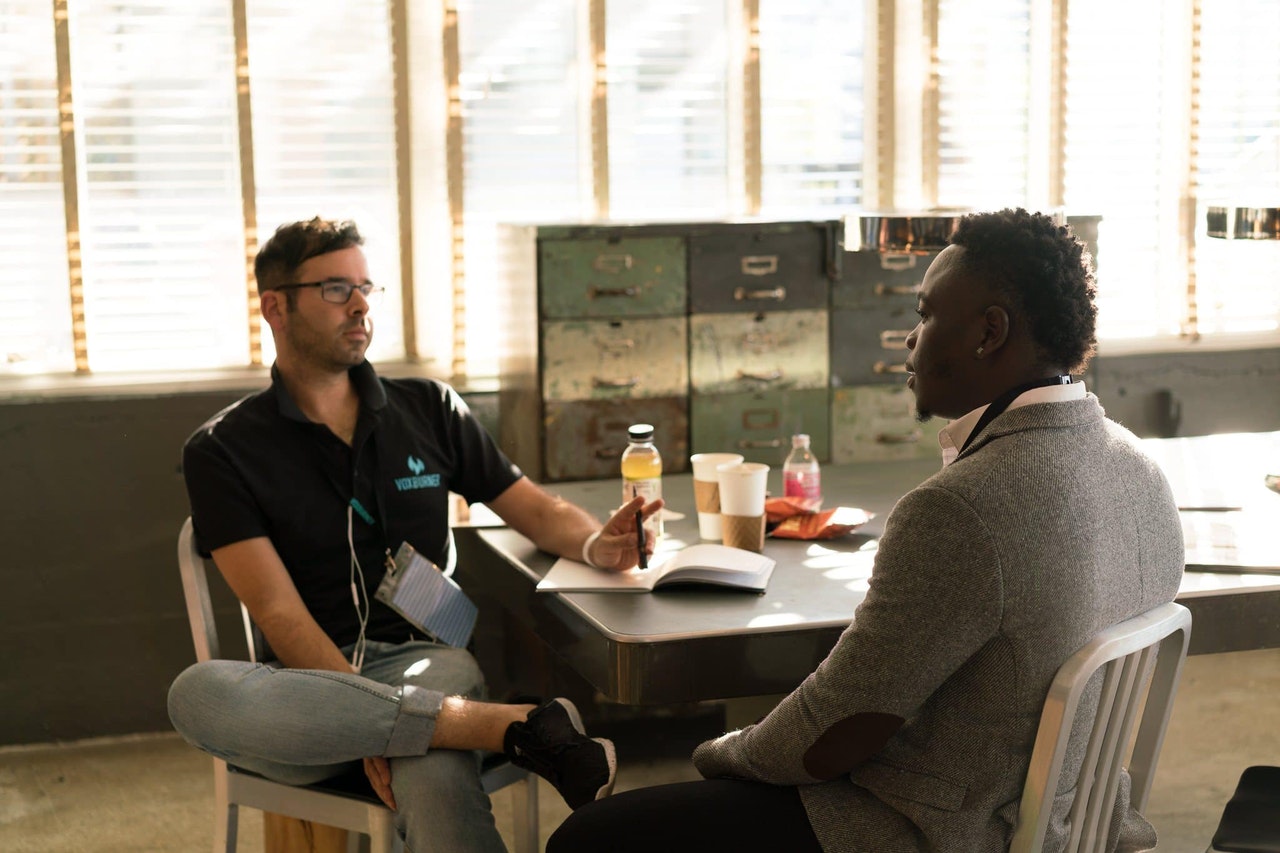 Recruiters need to be marketers. Well…they at least need to have a hand in it.
Stick with me now. Who remembers the days when websites moved from IT ownership to marketing ownership?
It happened largely due to a gradual shift in audience behaviors. In the digital renaissance, customers look to a website as their primary source of information. Therefore, websites need to be persuasive and actionable – something most IT professionals are not necessarily known for.
Marketing teams gained control of the company website for very good reason. They know how to speak to the target audiences.
While of course, IT professionals, and more accurately, developers, have cemented the necessity of their role, marketers need to be hands-on, digging deep into the performance, analytics, and reputation to make strategic adjustments.
Similar to this revolution in the 2000s, the recruitment industry is experiencing a shift of similar magnitude. Hiring professionals are gearing up with the latest statistics, trends, and technology to desperately grab the attention of candidates.
So why isn't the marketing department doing more to help their colleagues out? Especially now, during the Great Resignation?
Trends in recruitment are pointing towards a shift that needs to happen – and soon. Here are my thoughts on why HR needs to have a greater role and louder voice within the marketing department.
3 Reasons Recruiters Need To Be Marketers
Recruitment is and should remain within the human resources department, but they need more tools and resources. And so far, there hasn't been a push to get them the tools fast enough.
Just as marketing's responsibility is to support the bottom line efforts of the company's products and services, the same should apply to supporting human resources and its recruitment.
Companies need to ensure that the recruitment process is viewed as crucial to command a similar level of assistance. This was a hard lesson to learn in 2021. By using marketing's capabilities, recruiting teams can increase their effectiveness – and the overall candidate experience – to accomplish their primary goal of building a first-class, long-lasting team of professionals.
To Adapt To Hiring Needs
Times have changed, and while people don't intrinsically change, their behavior and current needs have changed, according to recent statistics.
Potential candidates need different benefits. Candidates operate through touch-points like social media and email. Candidates expect a smooth application process. Candidates want to feel like they are making a difference through their work.
And as time progresses, a company's hiring needs change drastically (i.e. COVID). 65% of HR professionals worldwide agreed that staying agile and adapting quickly is of top importance.
With all that is happening, it's crucial to pay attention to new recuirtment tactics. Because of the collaboration between marketing and human resources, recruiters can greater align with business leaders to keep up with hiring and be as flexible as possible.
To Harness The Power of Modern Tech & Data
If automation isn't in your hiring processes, how much time are you realistically wasting daily? Don't make it difficult.
Including the availability of many recruitment platforms and integrations with CRMs, recruiters can make the most of their efforts and make the hiring process more personable and high-touch for candidates. Automations are available to:
Locate and engage candidates
Simplify the application processes
Optimize remote hiring
Develop hiring campaigns for additional touchpoints
Also, data is king. With reports and analytics at the touch of a button, you can delve into the minds and actions of your candidates to understand what you need to give them as a recruiter.
To Influence Business Decisions
Who knows the target talent market better than recruiters? They often better understand their needs, wants, frustrations, and motivations better than managers. After countless interviews with candidates, recruiters have first-hand knowledge of what job seekers are really looking for.
Recruiters should be more integrated members of the company's leaders to help influence and shape necessary major changes within the company's core. They can often answer these commonly asked questions:
Who do we hire to deliver on our mission?
What is needed to improve culture in the workplace?
How do we improve employer branding?
As recruiters with a hand in the company's marketing, they should have more power to transition mindsets both within and outside the company.
HR's Role In Culture
Gallup's research reveals that just 33% of U.S. workers are engaged at work. This translates late to just one-third of workers who are involved in, enthusiastic about, and committed to their job and workplace.
According to Gallup:
"Our analytics show that in the world's highest-performing organizations, HR leaders play a central role in creating and sustaining the culture their organization aspires to have. As the stewards and keepers of the culture, HR leaders are responsible for inspiring desired employee behaviors and beliefs — and in turn, realizing the performance gains of a thriving culture.

By owning their pivotal strategic and tactical roles in shaping work culture, HR leaders can cultivate exceptional performance and prove to senior leadership that they deserve a seat at the table."
My take is that by allowing human resources to have a hands-on role in marketing, four things will happen:
The application and hiring process will become streamlined both internally and externally.
The company's reputation will improve – word-of-mouth is no joke.
Higher-quality, talented, and admirable candidates are hired.
Company culture, centered around a common mission, will flourish.
My point is…marketers, take a walk to HR and see what you can do to help. And recruiters, pick the brains of your favorite marketer.