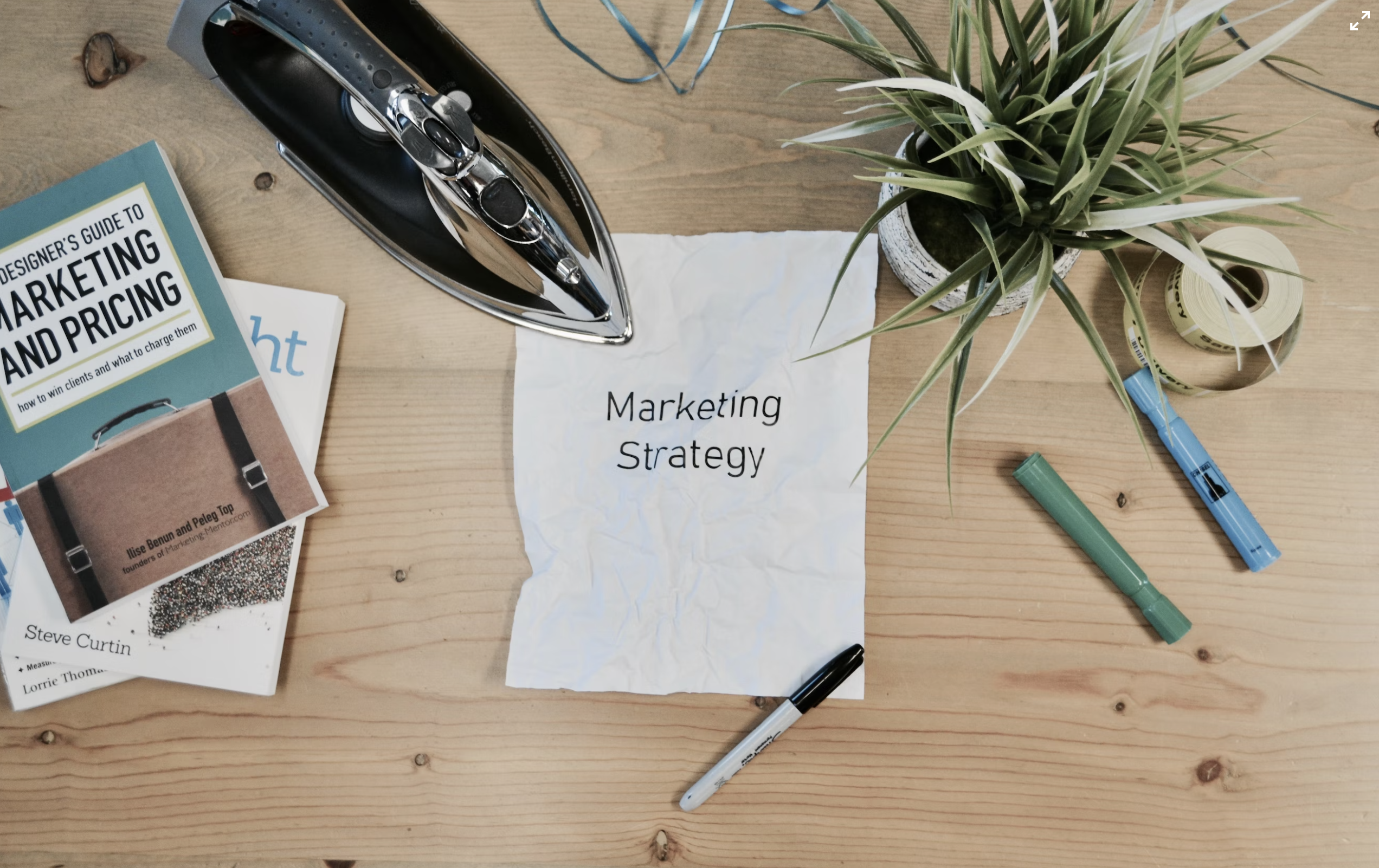 Craft a meaningful marketing strategy to drive more sales and make more conversions.
     1. Meet your customers where they are.
Don't waste time or effort on marketing in channels that do not matter to your customers.  Should you have a Facebook page?  Maybe.  But if your customers aren't there or making buying decisions from there, why bother?  More than likely your customers are on LinkedIn though, so consider a robust LinkedIn strategy to reach them.  Focus on serving up the content that your buyers need to make purchasing decisions.  Use your sales team and their networks to get information out that sets your company up as the expert, the leader, and the advanced player in your field and drive more conversions.
     2. Add value and be interesting.
What stories are you telling?  Are they of value to you or your customer?  Focus on telling stories that empower your end user.  Engage and involve them in the conversation, and use content as an opportunity to give your customers information that could help them grow their business.  They'll thank you for it in the end, and likely turn to you as a trusted partner in the future.
     3. Tell your story strategically.
How clear is your messaging?  Do you do a good job of telling your customers who you are and everything that you do?  Define your value proposition and make it clear to your customers why they should choose to do business with you.  It is okay to toot your own horn once in awhile.  Just make sure that you do it in a way that shows the benefit you provide to your customers.  Are you adding a new product or service?  Great!  Make sure your customers know the advantage to them.  Taking the day off for a trip to a brewery?  While these types of stories show off your culture, a customer might question why you weren't spending time on their project.  It is better to tell stories about productive fun that ends in better results for your customers.
     4. Match your brand to your business.
Is your branding consistent and up to date?  What signal does your logo, fonts, messaging, and whole brand identity give about your business?  If your branding is out of date, it's likely that your customers will think that you are too.  Consider evolving your brand slowly with a refresh that brings you up to speed or jump headfirst into a complete rebrand that shows your customers that you are not afraid to jump in and change with the times.
     5. Convert.
If you find yourself losing your way or getting overwhelmed, bring your marketing efforts back to a single question: Will this effort result in more sales?
Conversions are ultimately the only thing that matters and the only analytic you should judge your efforts against.  Did your tactic result in more growth to your bottom line?  If not, what did you get out of the effort?  Conversions should be the strategy driving every decision when it comes to your marketing plan.  So if it doesn't lead to more sales, it should be met with extreme scrutiny, and your time, money, and effort should be placed somewhere that does to drive more conversions.