Learn how do your SEO audit like a pro with our easy guide on how to do an SEO audit. An SEO audit helps you figure out what might be stopping your website from showing up higher on search engines. It's like a check-up for your website. Doing an SEO audit can make sure your website is doing well and help you beat out competitor websites. But remember, different types of websites need different things to perform. If you want to learn what SEO is and how it works, click here for more info on SEO
Make your website SEO optimized like a pro with this comprehensive checklist. We will cover all the essential elements of an SEO audit, including a wide range of SEO ranking factors that must be considered during a site audit and optimization process. Skipping this step can significantly decrease the chances of your website ranking. However, performing an SEO audit correctly requires a significant amount of experience, knowledge, and access to the appropriate tools.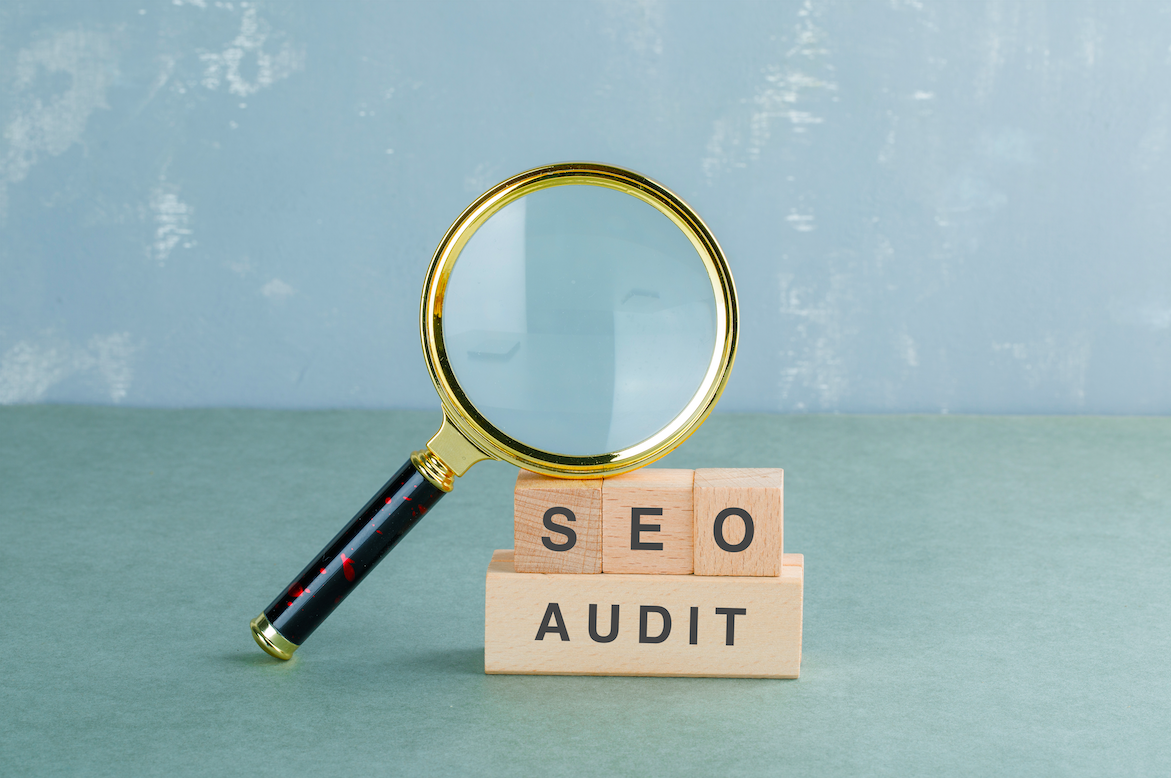 Should You Even Do an SEO Audit?
An SEO audit is a must for any website looking to improve their search engine rankings. By conducting a thorough audit, you'll gain valuable insights into how your website stacks up against the competition. You can't just throw up a bunch of low-quality content and expect to see results. It's important to understand why your site is performing the way it is.
An SEO audit will help you prioritize the most important actions for your website. You'll be able to focus on the things that will have the biggest impact on your search engine rankings. You'll avoid wasting time and effort on things that won't make a difference. By understanding the data from your SEO audit, you'll be able to make better decisions and get better results for your target keywords.
What are some Ranking factors
If you want your website to rank well in search engines, it's important to write great content. This will allow you to attract natural links, mentions, social votes, and clicks from people in your industry and niche. This will help you become an authority on your subject. But it's also important to make sure each piece of content is technically optimized for SEO.
Here's a list of things to avoid:
Don't have too many short pages (less than 300 words) that don't have any images.

Don't use content that's been copied from other websites.

Don't have the same content on multiple pages of your website.
Write your titles naturally and don't have too many different articles covering the same topic with different keywords. For example, instead of having different articles about "Building an App," "How to Build an App," and "Build an App," it's best to combine them into one bigger article.
Here's a checklist of things your website's content pages should have to rank well:
Original content that's first found on your website.

Original images that are first found on your website.

At least 800 words, but ideally between 1250 and 3000 words, depending on the intent of the page and the competition.

5 to 7 pictures.

At least 1 video.

A title tag with at least 4 words.

A headline (H1) tag.

Sub-headlines (H2, H3, H4) tags.

Proper grammar and spelling.

High-quality supplementary content like a sidebar or relevant information in the navigation.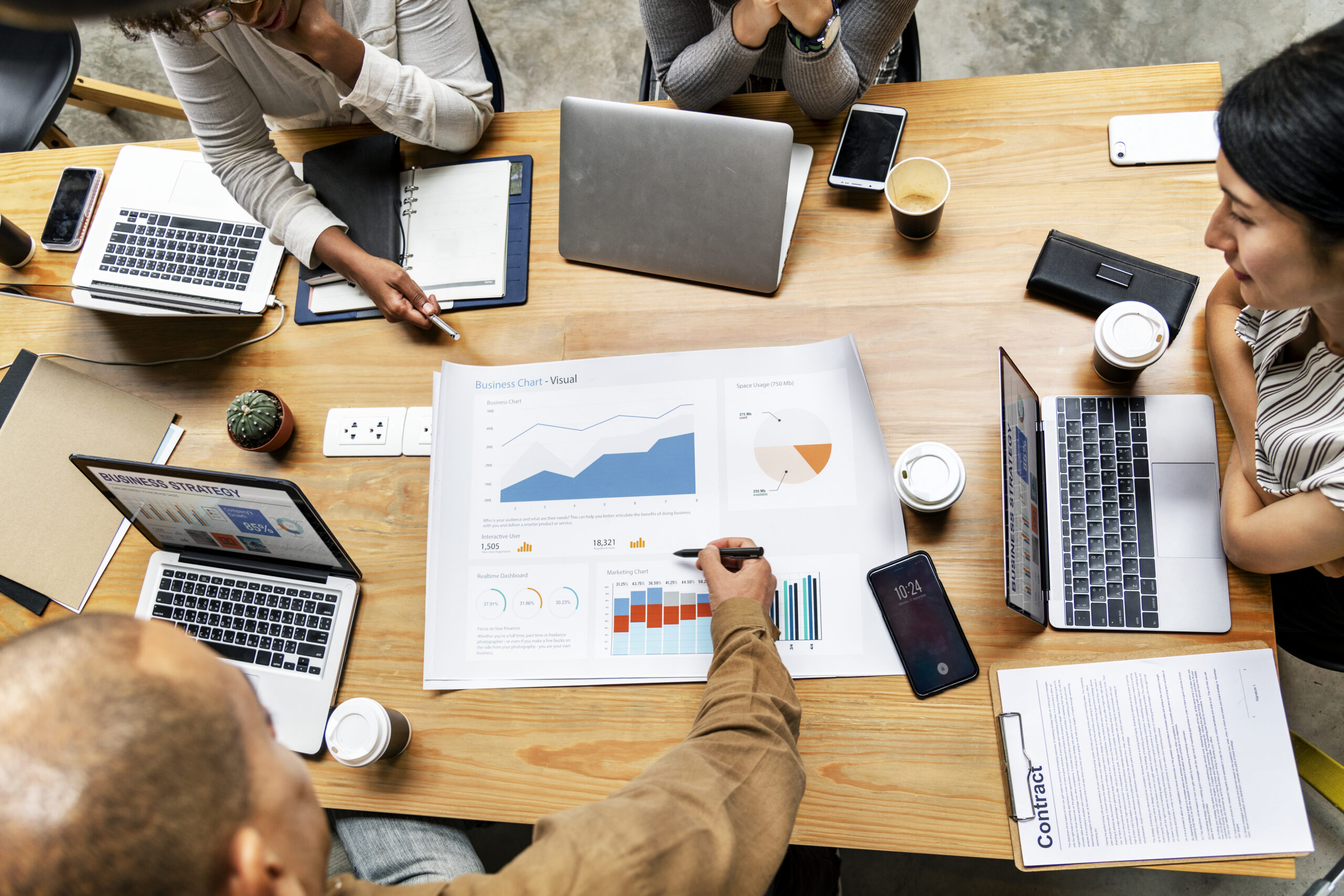 What boosts your website's search engine ranking?
What is a Quality Score for your website?
Google assigns a "Quality Score" to every website. This score is based on how Google thinks your website is doing overall. The higher your Quality Score, the better chance you have of having your website show up higher in internet searches.
Google looks at things like how easy it is to use your website and how long people stay on your website. If people leave your website quickly, it can lower your Quality Score.
Some things that can help improve your Quality Score include making it easy to navigate your website and making sure people want to stay.
Let's go over a list of things we need to check to make sure your website is doing well. This will help to see what is doing well and what needs improved upon. Here's a step by step list of things to look at:
Click Through Rate (CTR): Compare how often people click on your website when it shows up on a search page to other websites that show up too.

On-Page User Metrics: Look at how people use your website once they get there. See how long they stay, if they find what they were looking for and if they leave right away. 

Traffic Metrics: See how many people are coming to your website from different channels like links, social media and more.

Link Building Metrics: Check the links that point to your website from other websites. Make sure they are good links that are related to your website and that they look natural.

On-Page Content: Compare your website's content to other websites by using something called "vector graphs." Look at how related the words on your website are to the words on other websites.
It's important to look at the top websites in your vertical and websites that are not performing as well. These websites can show what not to do.
How to Improve Key Technical Components of your Website:
Sitemap
A sitemap is a map of your website that tells Google which pages to check and how often they're updated. You can also tell Google which pages are not important or don't need to be checked. You can ask Google to check your website using the Google Search Console. But, Google mostly likes to explore your website by following the links and checking all the pages. This way, it can also see which pages are important on your website. So, it's important to link your important pages the most and link them from pages that have a lot of traffic, content, and user engagement.
Tip—When creating links within your website, it's a good idea to use keywords that you want the linked page to rank for as the text that you click on (called the "anchor text"). This can help the linked page rank better for those keywords. However, try not to use the same keyword over and over again as the anchor text, because this can be seen as trying to cheat the system. Instead, use a variety of different keywords for the anchor text. It's okay if the same anchor text is used in site-wide link areas, like the header or footer, because Google understands that.
Site in Google Index
Checking if your site is indexed properly is essential. You can do this inside Search Console. You need to make sure that all your pages are crawled and indexed and that you don't have any 404 errors or any page indexing issues.   To check if the site is in the Google Index simply do a search like this… site:thedomainname.com 
If your site appears as the first result, it is indexed. If not, then it is not indexed and has been manually penalized by Google and therefore "de-indexed"
Robot.txt file
The robots.txt file is a way for website owners to tell search engines which pages or sections of their site should not be crawled or indexed. It's important to check that the file is structured correctly and that it doesn't accidentally block important pages from being indexed. Additionally, it's a good idea to check if the file is blocking pages that could cause duplicate content issues. This includes things such as tags and categories. Although having some duplicate content on your site may not hurt your ranking, it's better to keep your site as clean as possible by preventing these types of pages from being indexed. You can also prevent certain pages from being crawled and indexed by using the no-index meta tag inside the page.
.htaccess files
The .htaccess file is like a set of instructions for your website. It tells the server what to do when someone accesses your site. For example, you can use it to change the way certain pages look, block certain files or folders from being seen by the public or bots. This is useful when building a website and you don't want others to see it yet. It can also be used to hide a website you have built, like a Private Blog Network. As well as hiding content from your competitors so they don't know about it.
Site/Domain Age
The age of a website or domain can affect how trustworthy it is in the eyes of search engines like Google. Websites that have been registered for a long time without expiring are considered to have more "domain age." However, this only matters if the website is healthy in other ways, like not having any spammy links or any penalties. If a website has a history of spam or being de-indexed, age won't matter and it won't rank well on search engines. Also, if a website's registration is not renewed, it loses its age and any trust signals that come with it. But if it is re-registered, it can still be used as long as it doesn't have a history of spam or de-indexation.
Friendly URLs
Friendly URLs are when the web address of a page is easy to read and understand. It's important that the main part of the address, called the URL, doesn't have any extra stuff after it, like numbers or special characters. For example, a good URL would be www.example.com/about-us, while a bad URL would be www.example.com/?postid=23345. This is important because it helps Google understand what the page is about and what keywords to associate with it. It also makes it easier for people to remember and share the link. So, it's best to stick with simple, easy-to-read URLs for all the pages on your website.
Canonical Lookup
Canonical Lookup is a way to check where a website is located. It's important to make sure that both the www version and the non-www version of a website lead to the same location. This can be done by visiting both versions of the website and seeing if they lead to the same URL. It's also important to check if the website appears as http or https and if there are any issues with redirecting from http to https.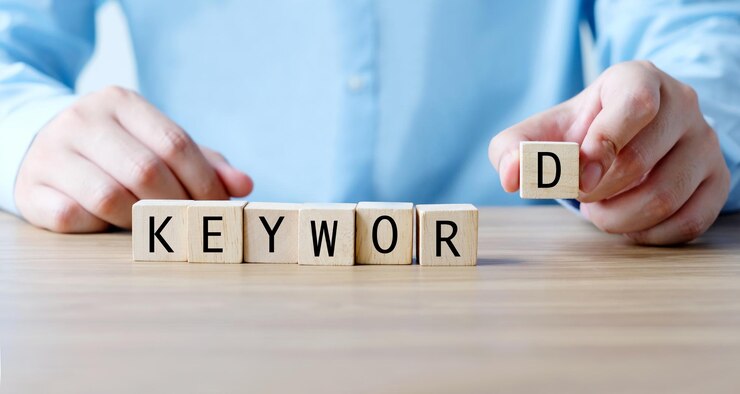 Keywords and Tags
Having the main keyword you want your page to rank for in the title tag is important. But make sure you don't repeat the keyword too many times. It's also important to make sure the title is interesting and matches the content of the page. This way, when people see it in search results, they'll be more likely to click on it. And when they come to your site and like the content, Google will give your page a better ranking.
Spammy Titles
You should never make your titles sound fake or spammy by repeating keywords or using words that don't make sense. Google uses smart technology to catch this kind of thing, and if they see it on your page, it can hurt your ranking.
Using Images on Your Website
It's important to use unique and high-quality images on your website. Don't just copy images from other sites or use free stock photos. Instead, edit the images to make them unique. You can check if your images are unique by searching for them on Google Images. If your website shows up as the top result, then the image is unique. Inserting videos from your YouTube channel can also help you rank higher than competitors. When you're adding images to your website, make sure to give them a good file name, add a caption, and include ALT tags. This will help Google understand what the images are about. As a general rule, you should have at least 5 to 7 images on a webpage with 1000 words.
Word Count
It's important to have a lot of content on your website. Right now, having about 1250 words is good, but you should check what your competitors are doing. Sometimes, you might need to have even more words, like 5000, to show that you know a lot about your topic. Make sure your website is better than the others in your field. It's not good to have less than 800 words on a main page you want to rank well.
Keywords
When you make a website, it's important to use the right words so people can find it. One way to do this is to use keywords. Keywords are the main words you want your website to show up for when people search for something.
To make sure you use the right amount of keywords, you can look at other websites that rank well for the same thing. Usually, using 2-3% of the total number of words on a page works well.
But it's not just about using the main keyword. You also want to use other words that are related to the main keyword. It helps make sure that your website is about the topic you want it to be about.
So, to make sure you use the right keywords, look at websites that are doing well and use similar words on your website.
Using Different Types of Media
Having different types of media on your website is good. You can add things like slideshows, audio recordings, and videos from your own channel or from other popular websites. This will show Google that your website is up-to-date and has a lot of different types of information.
Internal vs Sitewide links
Internal links are links that point to other pages within the same website. Sitewide links are links that point to a specific page or resource on a website, and are included on every page of the website. Both types of links can be beneficial for search engine optimization (SEO) and user experience, but they serve different purposes. Internal links help users navigate a website and can help search engines understand the structure and hierarchy of a site. Sitewide links can help search engines discover new pages on a website and can also be used to promote specific pages or resources.
Content Freshness
Depending on your industry, it's important to regularly add new content to your website or update existing pages. This can include new information on a topic or updates on industry news. Google tends to give a temporary boost in rankings for sites that regularly update their content, as it shows that the site is actively maintained and provides fresh information for users. However, it's important to make sure that the updates are relevant and add value to the user experience.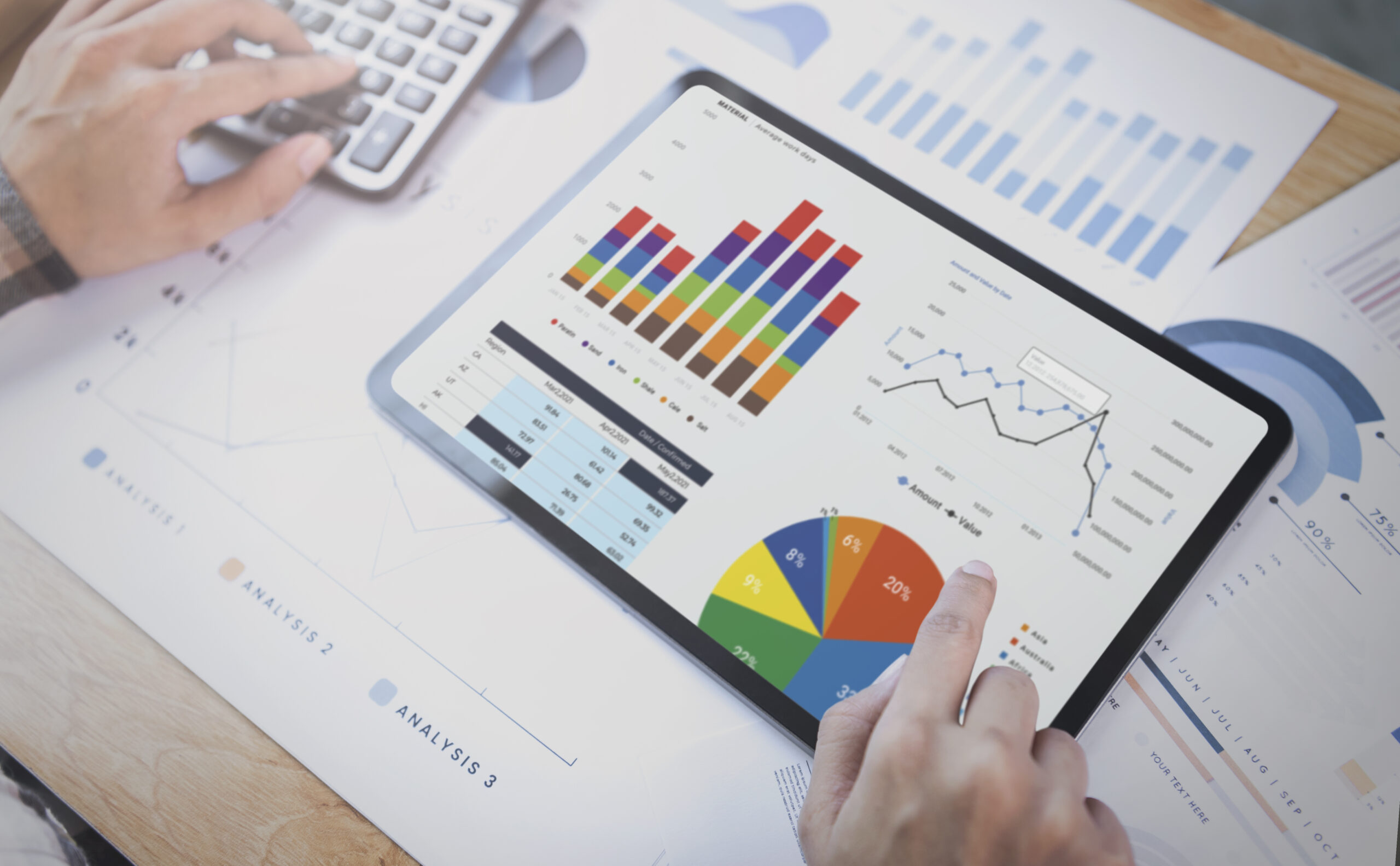 Evaluation of User Experience and Website Structure
Navigational Issues
To resolve navigational issues on a site, it's important to have clear and transparent messaging, lead users to the relevant pages, and have organized and well-structured navigational units such as dynamic navigation, breadcrumbs, internal and related links, external links, site-wide categories navigation, and a user sitemap. This will help users easily find the information they are looking for and increase the usability of the site.
Supplementary Content
Supplementary content is extra information that appears in secondary areas on a page, like widgets or product descriptions. However, if this supplementary content is not related to the main content on the page, it may be seen as a problem by Google.
Too much irrelevant supplementary content can lead to Google penalizing the page for the keyword it's trying to rank for. This type of content can also weaken the main focus of the page's topic and decrease its quality.
The Importance of Having a Blog
Having a blog is crucial for many websites doing SEO. Almost every industry needs a blog to provide relevant information on the topic and establish their authority in the field. The blog should be optimized for SEO by providing valuable content and improving the user experience.
Blogging, Traffic, and Commerce are all interconnected, but the strategies for each blog may vary depending on industry. For example, a small niche ecommerce website may benefit from a blog, whereas a large site like Amazon may not need one, as their product pages and existing authority attract enough traffic and promote their content effectively. The user engagement and conversion rates are also high, due to optimization and science behind their engine.
Understanding Click Depth to Main Pages
Click depth to main pages is the number of clicks it takes for a user to reach the important pages on a site. When users enter the site from an internal page, Google wants to know how many clicks they need to reach the main pages. And if they start on the homepage, Google wants to know how quickly they can access the hot-selling product page.
Having a confusing or inaccessible website, with links leading to dead ends or wrong directions, results in a poor user experience.  This can cause confusion and an increase bounce rate.
The Benefits of an Effective Silo Structure
A good silo structure for your website makes sure that visitors and search engines can easily access only relevant links. This involves creating a clear hierarchy of pages, which helps keep the link juice flowing to the right pages.
Having a well-organized silo structure can greatly improve your website's search engine optimization. This means that your website has a better chance of ranking higher.  This is due to a more efficient distribution of ranking power and link juice to the appropriate pages.
Bounce rate
Measuring how long users stay on your site and how often they leave right away (known as bounce rate) is important for your website's success. You can see this information in Google Analytics.
If your bounce rate is higher than 55%, it could be hurting your search engine rankings. Try to find out why users are leaving your site and where the traffic is coming from. If it's coming from irrelevant pages, that could be a problem. Improving this factor will increase the amount of time users spend on your site and give you a better on-page metric. The lower the bounce rate, the better.
Here are some basic metrics to aim for:
Keep your bounce rate under 55%

Ensure visitors spend at least 0-10 seconds engaged on your site

Aim for each visitor to view at least 2 pages

Aim for a time on site of 2 minutes or more.
Stay Informed with Google Notifications
Once you've connected your website with Google Search Console, it's important to keep an eye out for any notifications from Google. This can include automated or manual messages about changes to your site, such as switching from HTTP to HTTPS. Could be restructuring internal pages and URLs. These notifications will show up in your Google Search Console inbox.Just make sure you, stay informed about any potential issues with your site's visibility.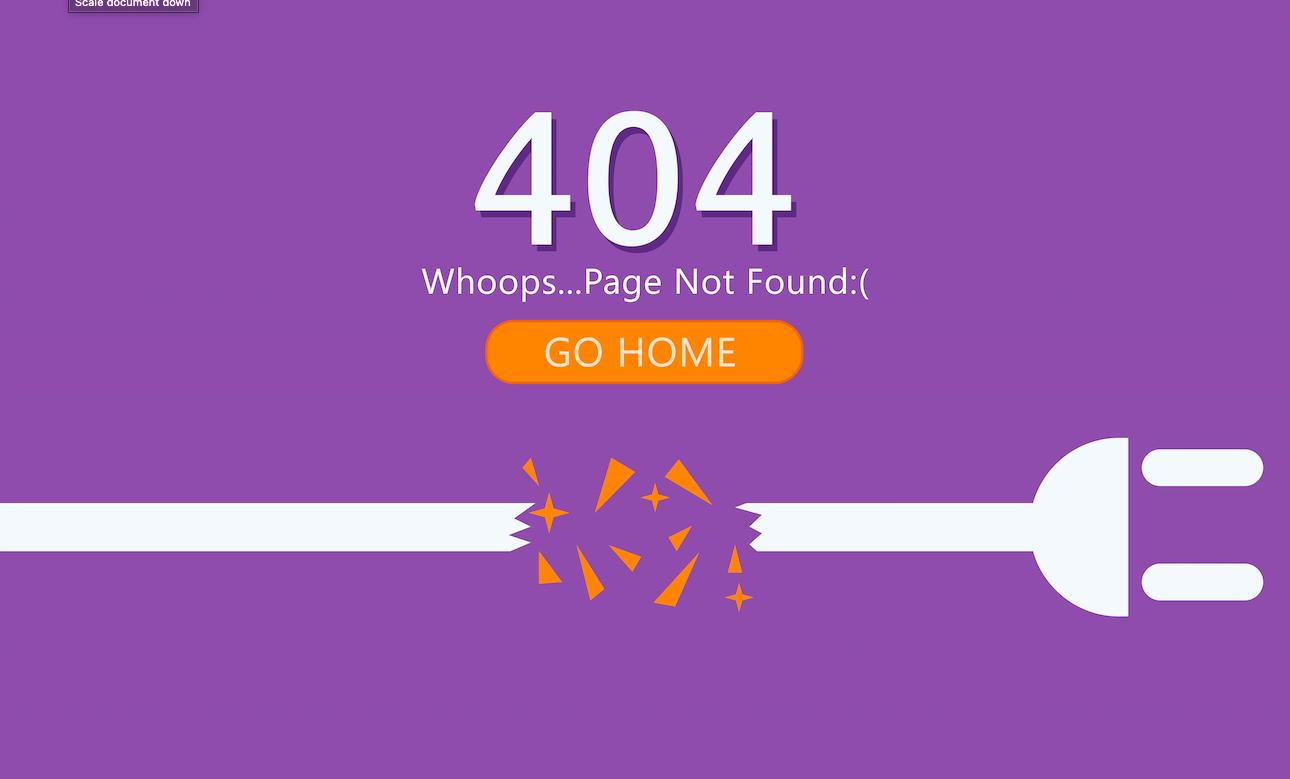 404 errors and backlinks
Keep an eye on broken links and missing pages on your site by checking the Search Console. Fix any broken internal links promptly and make sure to tell Google that you've fixed the issue. Having too many 404 errors can harm your site's ranking, but it's not a major concern unless external sources are pointing to non-existent pages.
Checking Your Website's Speed and Appearance
Ensuring that your website is fast and easy to use is important for both visitors and Google. A slow website can cause visitors to leave quickly. Google wants to provide fast access to information.
To improve your website's speed, you can use a tool like Pingdom to test your site from different locations. You can also consider using a CDN provider like Cloudflare or installing a caching plugin to reduce database queries and server load.
When choosing a hosting company, consider factors like your CMS, expected traffic, and goals for the site.
 The following page speed metrics should be considered:
Load time of less than 4 seconds

Consistent server uptime (choosing a quality hosting company is important if your server frequently goes down)
Local vs Social SEO Audit
When optimizing your website for search engines, it's crucial to focus on both local SEO and social SEO.
Local SEO helps your business appear in search results for people searching in your area. This includes listing your business in directories like Google My Business, optimizing for local keywords. You must ensure that your business information is accurate and consistent. Building backlinks from local websites and positive reviews on platforms like Google My Business can also boost your local SEO efforts.
Social SEO focuses on optimizing your social media profiles and content for search engines. This involves completing and optimizing profiles with keywords and creating shareable, engaging content. Social signals like likes, shares, and comments can also impact your search engine rankings. Regularly posting high-quality content on social media can increase the chances of it being shared and reaching a larger audience. Promoting your website on social media can greatly drive traffic to your site.
By focusing on both local and social SEO, you can improve your search engine rankings and attract more traffic to your website.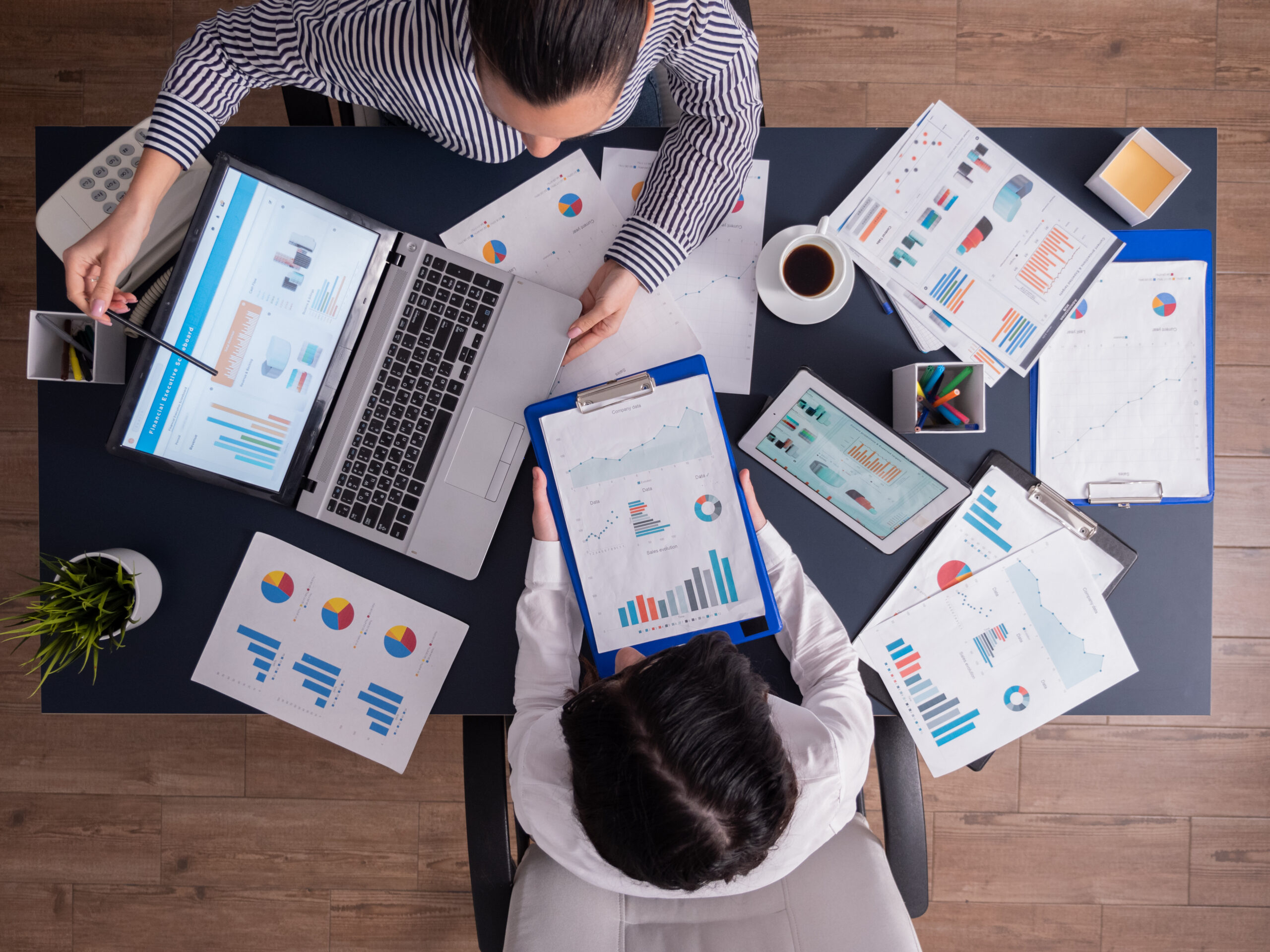 In conclusion,
In conclusion, conducting an SEO audit of your website is a critical step in ensuring that your website ranks. By following the steps outlined in this article, you can identify areas for improvement and take action. You will now be able to optimize your website for better search engine rankings, increase your traffic, and improve your user experience with an SEO audit. Remember to regularly conduct SEO audits to stay up-to-date with search engine algorithms and user behavior. With a well-optimized website, you can maximize your online visibility and achieve your digital marketing goals.