CLIENT
Ferguson Construction Co.
INDUSTRY
Construction
APPLICATION
Web Design, Ad Campaign, Social Media, Printed Materials
Celebrating 100 years of service, Ferguson Construction Co. serves central and western Ohio and Indiana. Their teams of general contractors are experts in healthcare, commercial, government, educational, industrial, retail, and manufacturing spaces. Recognized by the Occupational Safety and Health Administration (OSHA) for their safety practices, they use qualified professionals and careful planning to ensure a high standard of work.
As the cities across the region experience growth, contractors need to deliver impressive results to secure business in the region. Ferguson wanted to be able to deliver a comprehensive proposal that laid out the advantages they offered over the competition and steps they were going to take to ensure the project was on time and on budget.
While their expertise was in constructing buildings, they knew they needed a marketing agency who were experts in assembling data and presenting it in a concise, visually impactful manner.
"Having a strong proposal is the greatest asset in new business – opportunities are either won or lost directly based on the quality of the proposal."
+ Joshua Alexander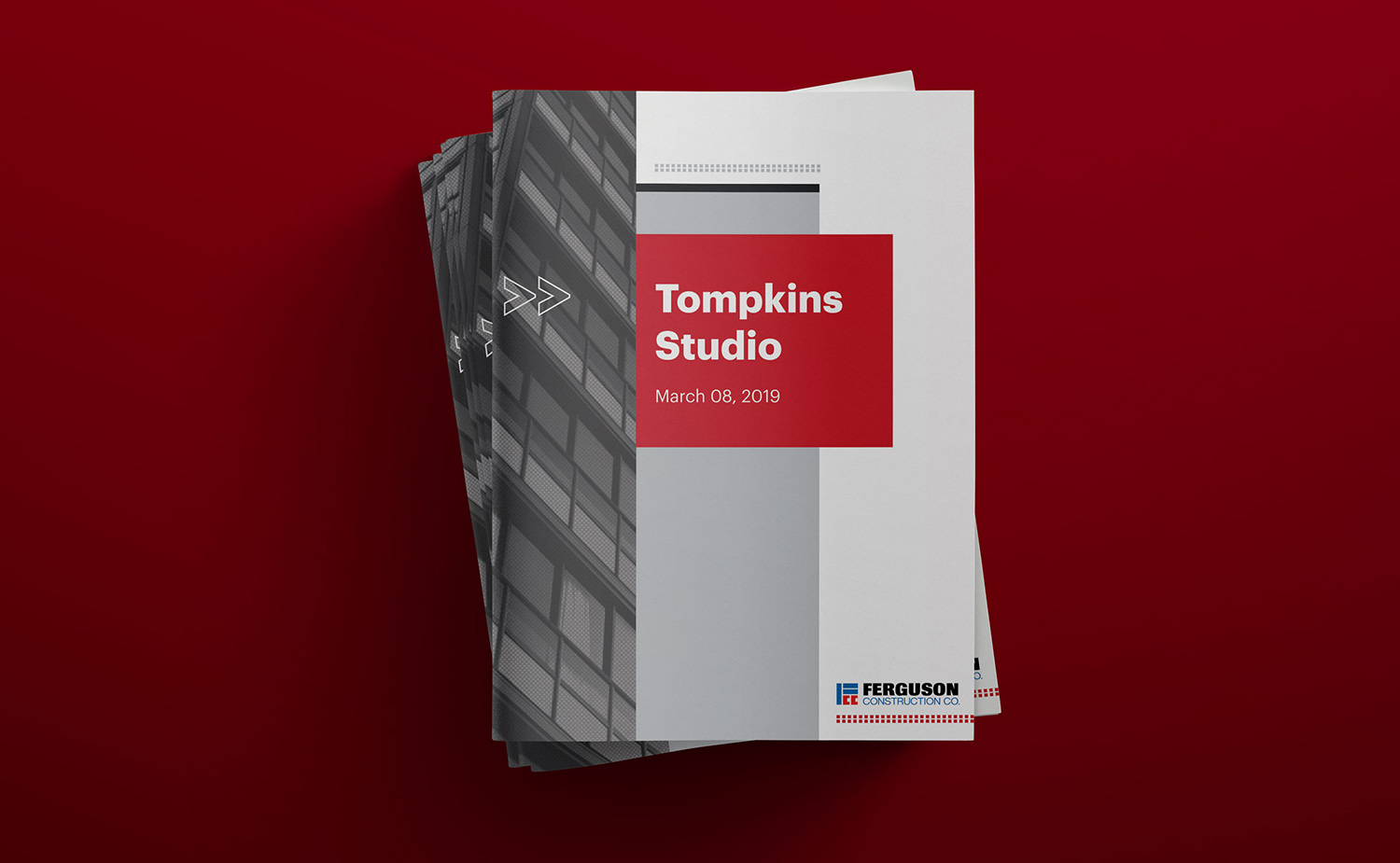 Taking a century of experience and a wide variety of skills and compressing it into a compelling story takes time. Add to that the need to finish with a plan that reflects the skill and expertise they bring to every project and the team at Wilderness Agency knew what they had to build: a template that could be used as a base for every future Ferguson proposal.
By taking the time to research and understand the values of the company, including how those values translate into the finished project, the designers and writers at Wilderness Agency created the template. Developed with an eye to the future, the contents of the document are arranged so it can be easily edited based on the client they were presenting to and the project being proposed. Interchangeable and editable modules were created to ensure a unique proposal for every client, no matter what the industry.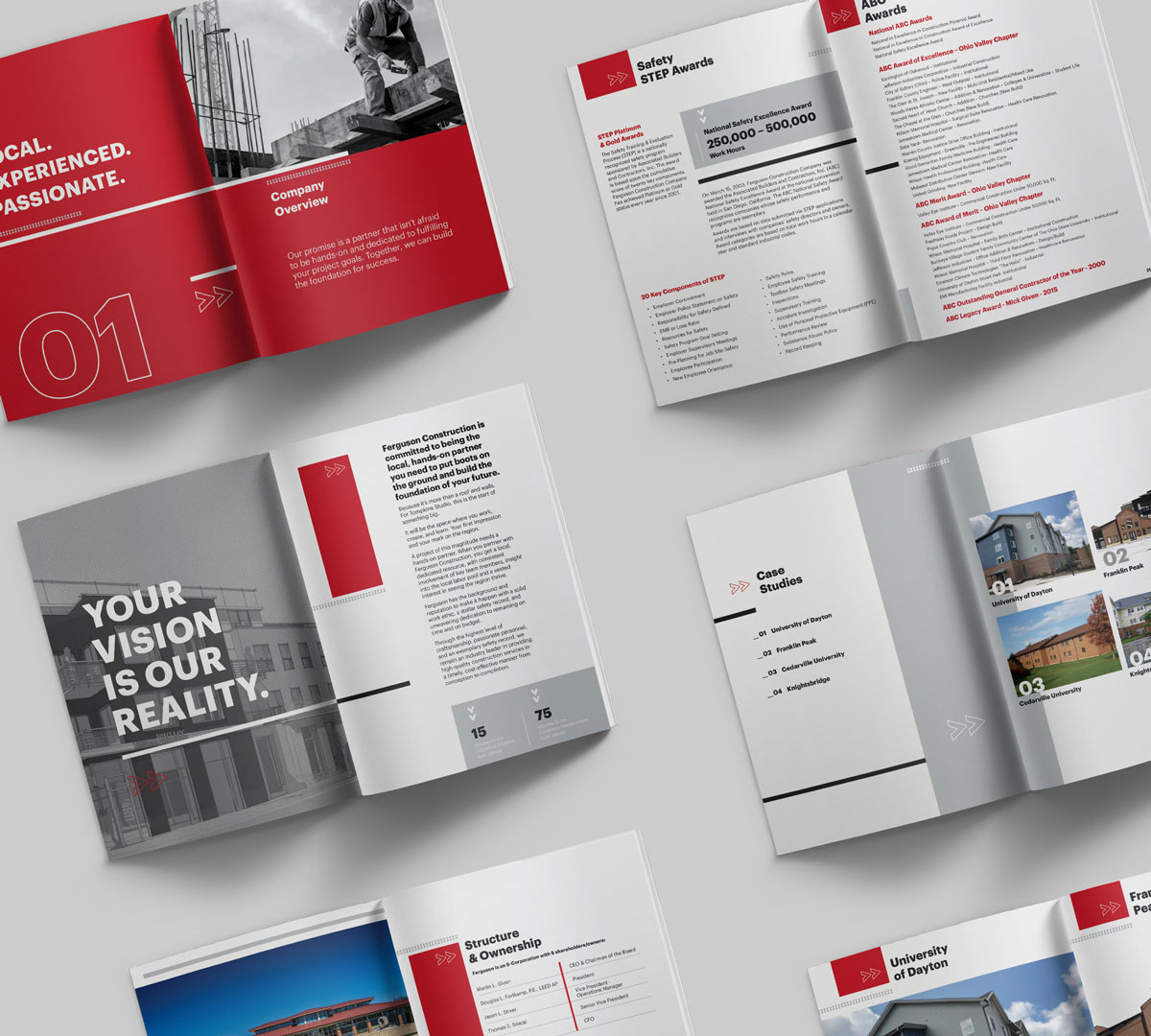 "It's very rewarding knowing that our work to capture the story and reliability of Ferguson visually in this proposal helped them to win their largest project to date. "
+ Josh Moody
Ferguson Construction Co.
The proposals were collaborative documents between Ferguson Construction and the Wilderness Agency. For each proposal, a manager from Ferguson provided the information they required to be in the proposal, from verbiage to statistics to images. Designers at Wilderness used those elements and applied them to the template, producing a new proposal for a company. For some projects, completely new imagery was taken by Wilderness.
By truly understanding the needs of the client and developing a solution that was flexible and easy to use, Wilderness Agency helped Ferguson Construction develop a proposal with impact. A piece that, whether sent digitally, mailed, or shared at a meeting, conveys the talent, attention to detail, and superior results that Ferguson delivers.