CLIENT
Ultrasound Services
INDUSTRY
Medical
APPLICATION
Web Design, Rebranding
Ultrasound Services assists Federally Qualified Health Centers, Clinics, and Hospitals in their mission of providing comprehensive, high quality, cost-effective health care.
Ultrasound Services needed a rebranding that conveyed warmth, friendliness, and experience. They felt the current branding standards lacked the desired tone and energy across all marketing and communication efforts. Their audience needed to feel reassured with compassionate, welcoming design and messaging.
Wilderness Agency was tasked with giving Ultrasound Services a series of rebranded materials, from digital to traditional assets. Wilderness Agency wanted to make sure the right story was being told across all mediums, working hand-in-hand with Ultrasound Services to provide the best products possible. The desired goal was to pivot from traditional healthcare marketing to a patient-centric approach.

Complete Communication Through Print
Wilderness Agency also developed more branding materials such as brochures, business cards, as well as whitepapers, and various branded forms. Together, these materials reinforced the new feeling of the Ultrasound Services brand of being a warm, friendly, and experienced company.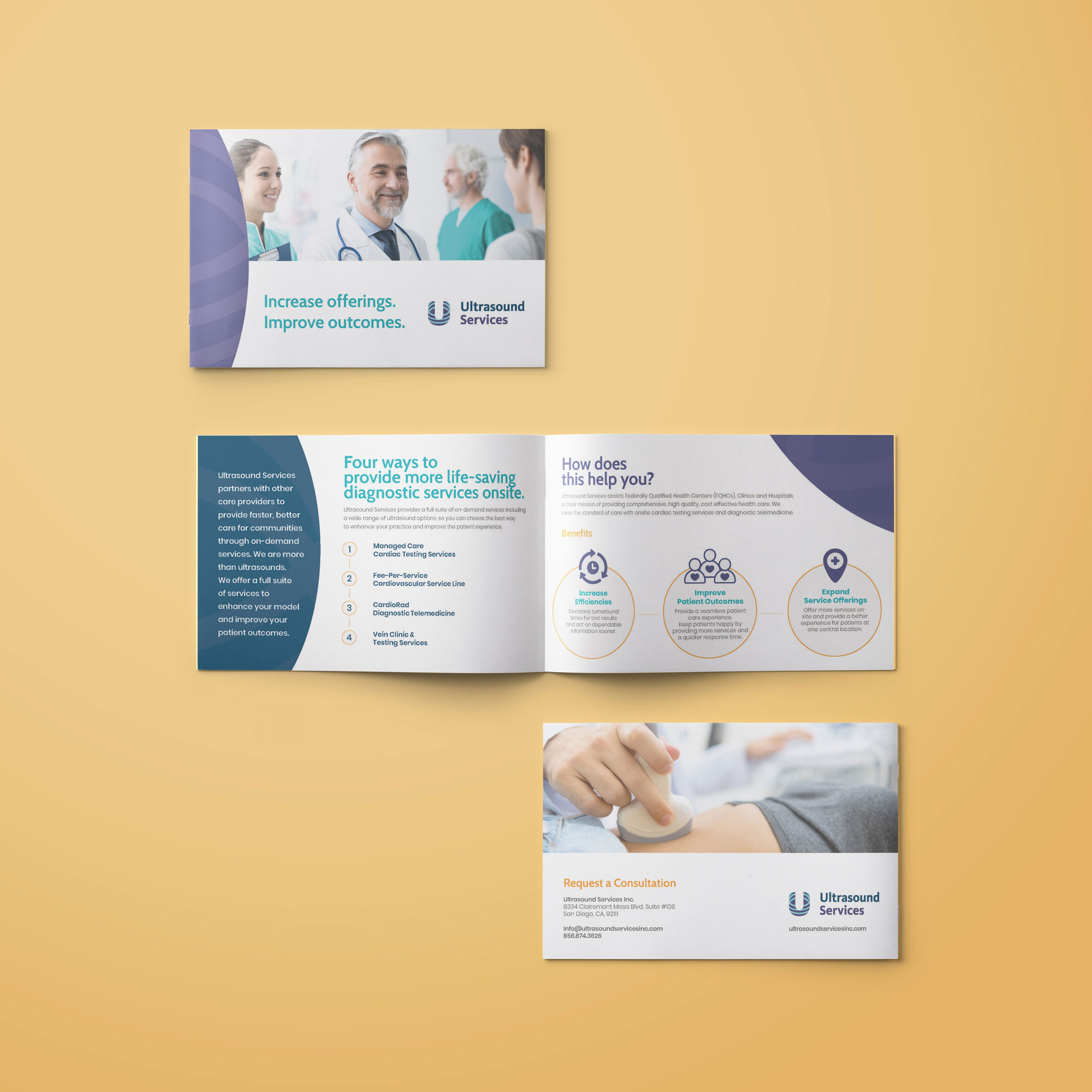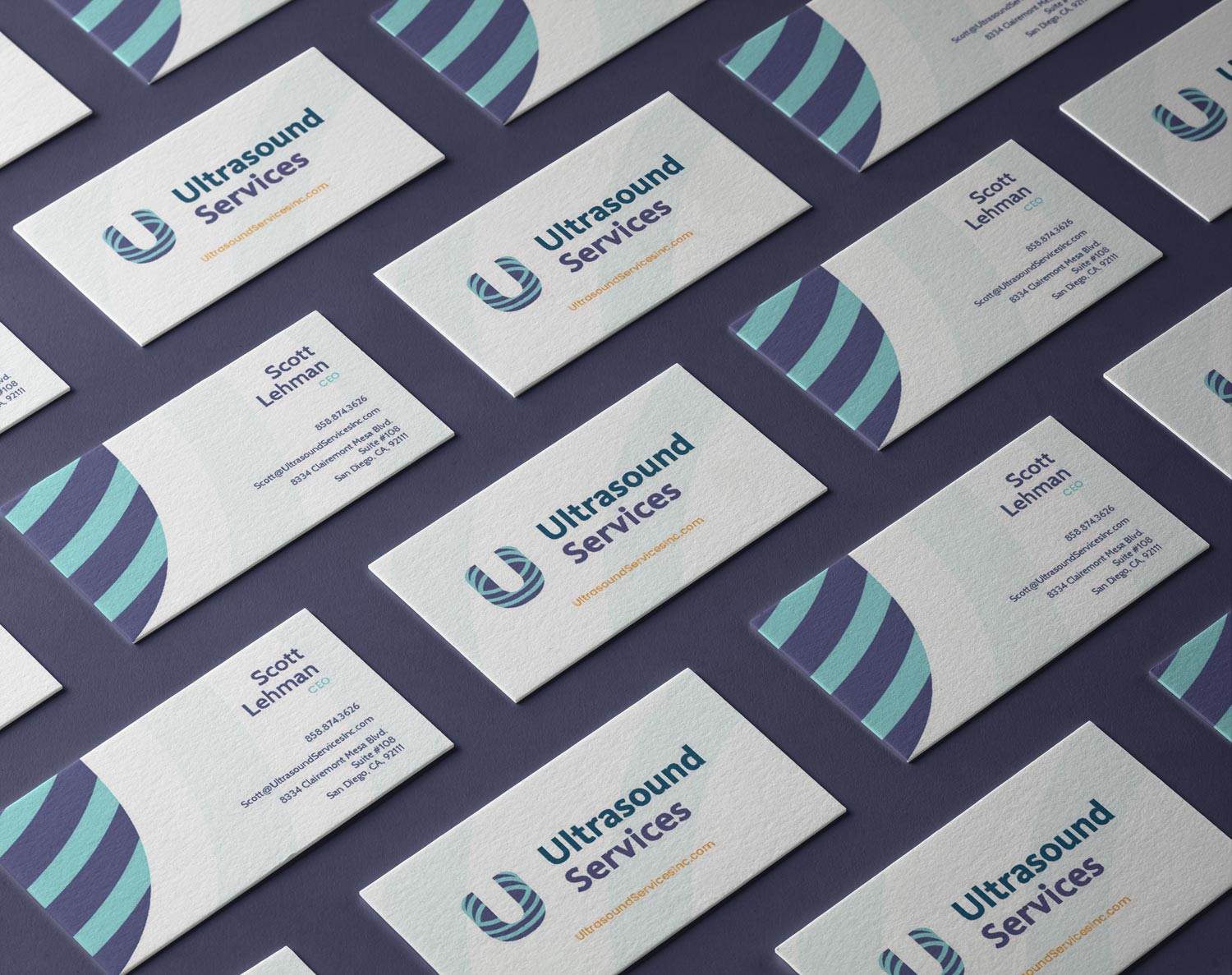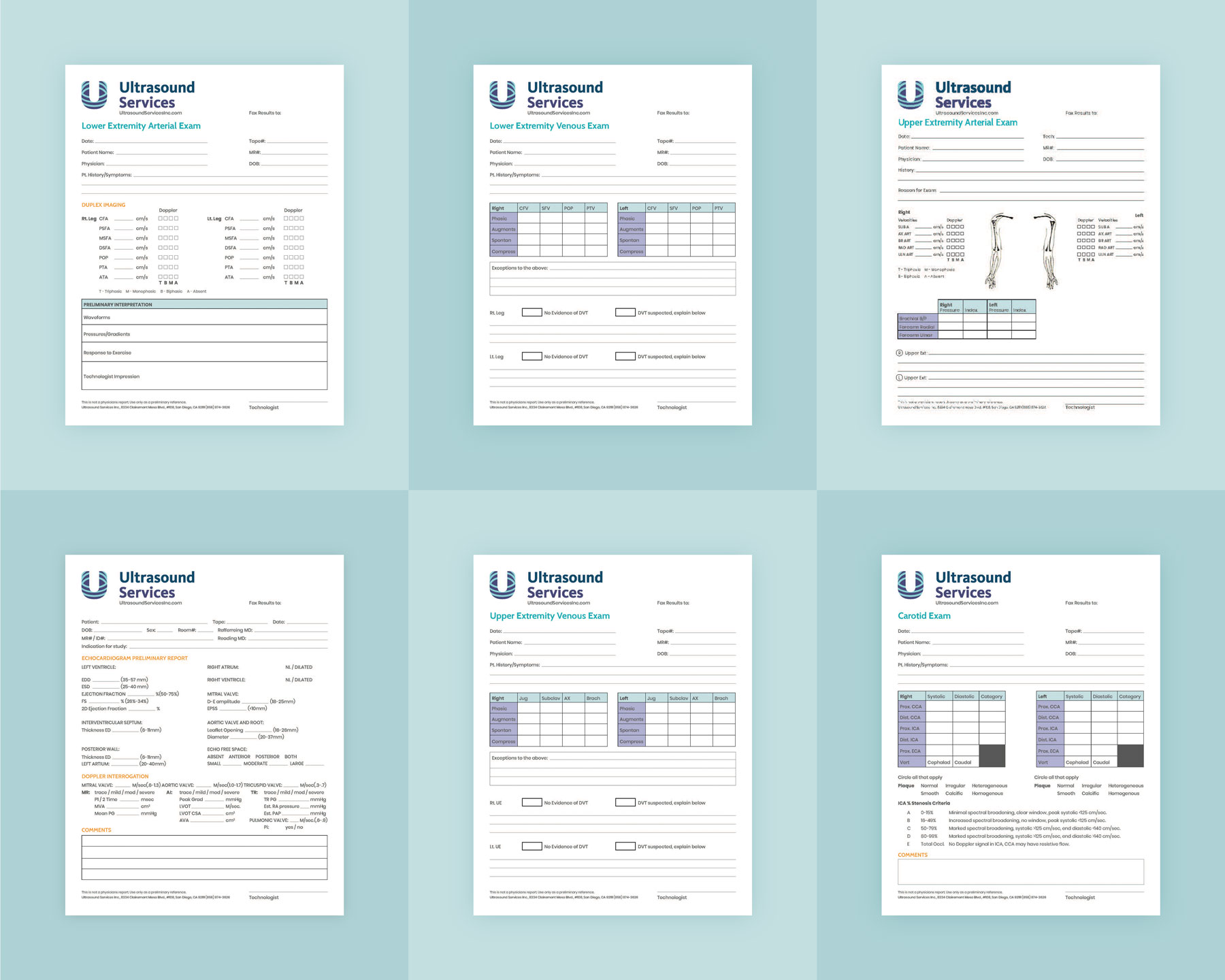 "Ultrasound services was a fun rebranding project that incorporated many different materials to build out a strong presence both digital and traditional."
+ Josh Moody
Attract New Audiences With A New Look
The first rebranding piece Wilderness Agency implemented is the single most important part of a complete rebranding: the logo. A new logo grabs attention, makes a strong first impression, is the foundation of your brand identity, separates you from the competition, fosters brand loyalty, and is expected by your growing audience. The new logo focused on improved typography and simplified imagery while still incorporating the recognizable ultrasound "waves."
Wilderness Agency worked alongside Ultrasound to create a new web experience reflecting the new brand standards. The new site featured simplified navigation while effectively communicating the necessary information on the page. Testimonials to build social proof and increased CTA's to draw the eye proved to be an effective addition to the site.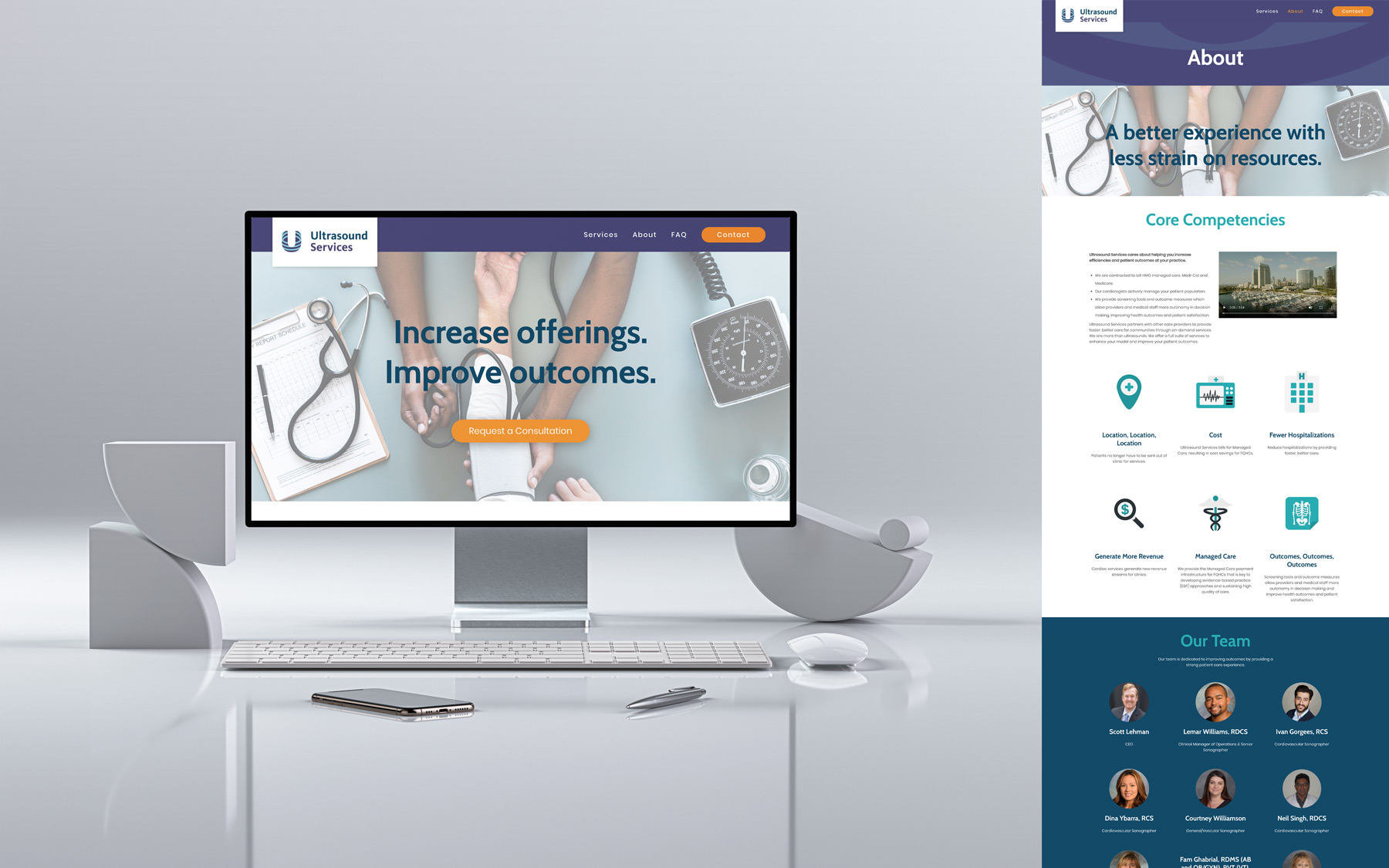 Within the first six months since the new site launch, Ultrasound Services saw a 2,500% increase in traffic with over 6,000 pageviews.