CLIENT
Lawter
INDUSTRY
Chemical Manufacturing
APPLICATION
UX Design, Web Design, Tradeshow, Brochure Design
Lawter creates adhesives, specialty coatings, aroma chemicals, and synthetic rubbers, but their real story is in the company's values.
The company's slogan, "Better, Cleaner Chemistry" is also its mission. The company had a complex site, a complex product line, and a lot of information it needed to convey to customers via its website. But most importantly, it needed this mission to underscore everything.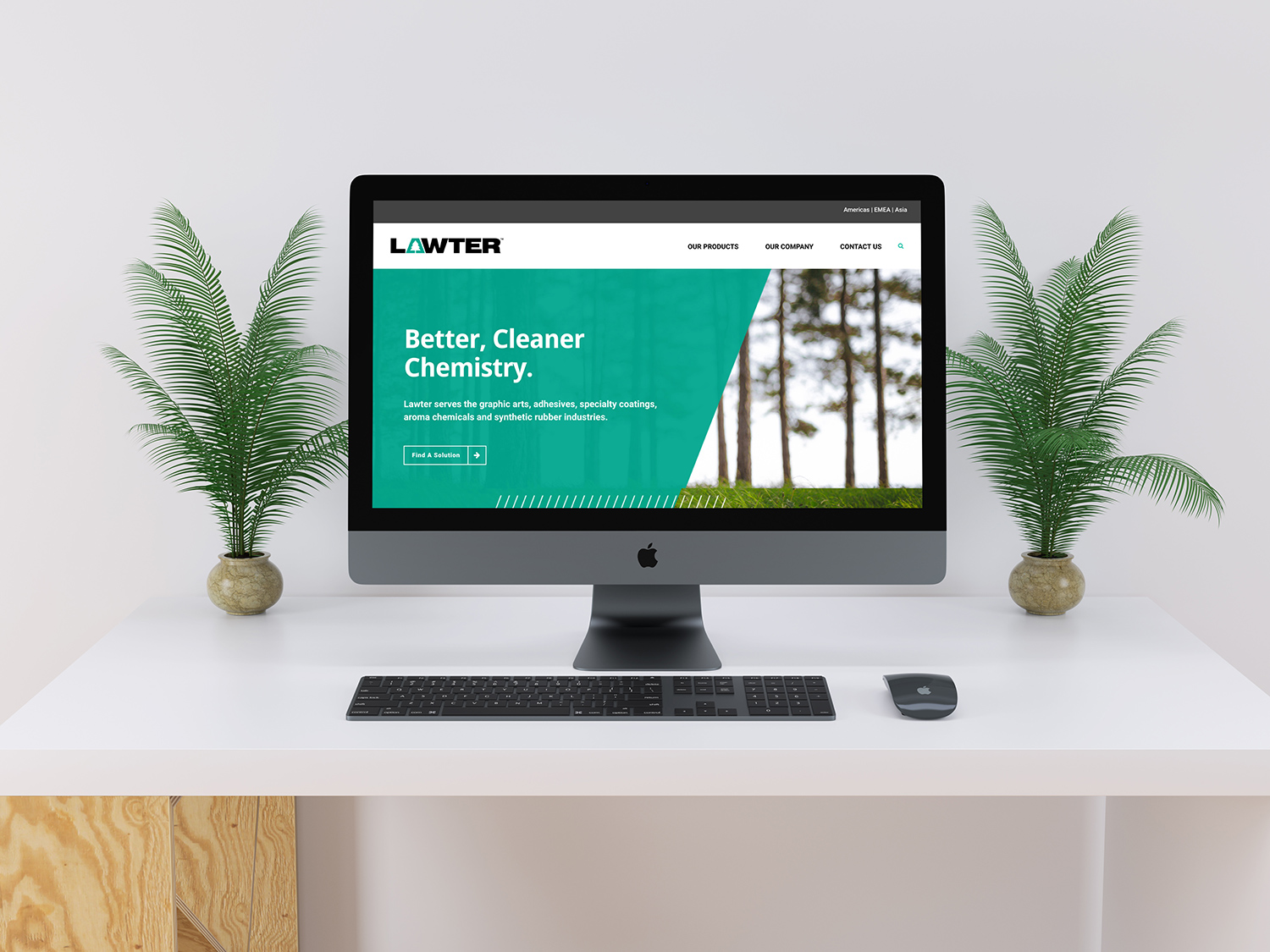 Wilderness Agency worked with Lawter to visually redesign the brand into a more modern look and feel that set the tone for its sustainable mission. By thoroughly examining the information and goals of the website, Wilderness was able to help Lawter navigate a tangle of information and set out a clear path for users to enter the funnel. We aligned the company's goals with a strategy to target key industries, and changed the navigation and content organization of the website to match.
Using the same strategy, Wilderness was able to work with Lawter to create a mega brochure to organize all the company's products in a clean and clear design that made it easy for customers to use and quickly find what they are looking for.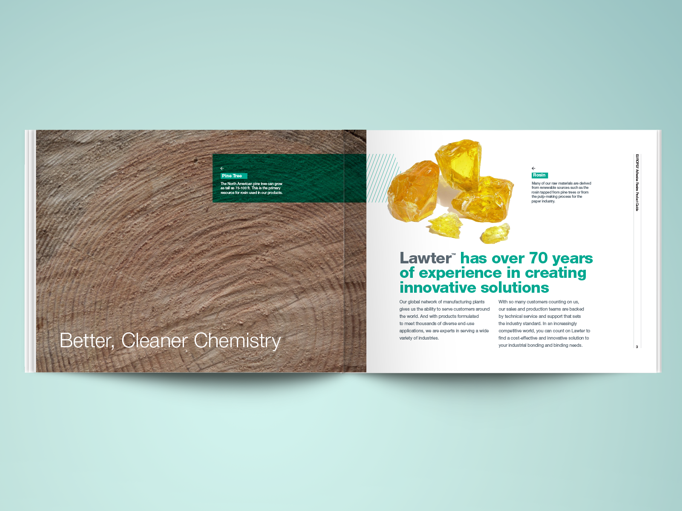 With a new, user-friendly website, the brand identity that quickly conveys value. By capturing the culture, defining a mission for the site, and making its intentions clear, Lawter is now able to target specific industries and convert at a higher rate, expanding its customer base and growing revenue to meet goals.