CLIENT
Lawter
INDUSTRY
Chemical Manufacturing
APPLICATION
UX Design, Web Design, Tradeshow, Brochure Design
Lawter, part of Harima Chemicals Group, is a company strong in pine chemicals. They are built on products developed using pine chemical resources. Over the past 60 years, highly successful businesses have come together to create the company they are today. Which is a leading global supplier to the graphic arts, adhesives, specialty coatings, aroma chemicals, and the synthetic rubber industries.
Lawter operates in over 20 countries with 9 manufacturing and technology centers. Our strength is built on formulating technology, strategic raw material sourcing, and our global network of manufacturing capabilities. We are paving the way for the next generation of sustainable solutions in the specialty chemicals industry.
The company's slogan, "Better, Cleaner Chemistry" is also its guiding mission. The company had a complex site, complex product line, and an overwhelming amount of information needed to convey customers. Most importantly, it needed its mission of sustainable growth to underscore everything.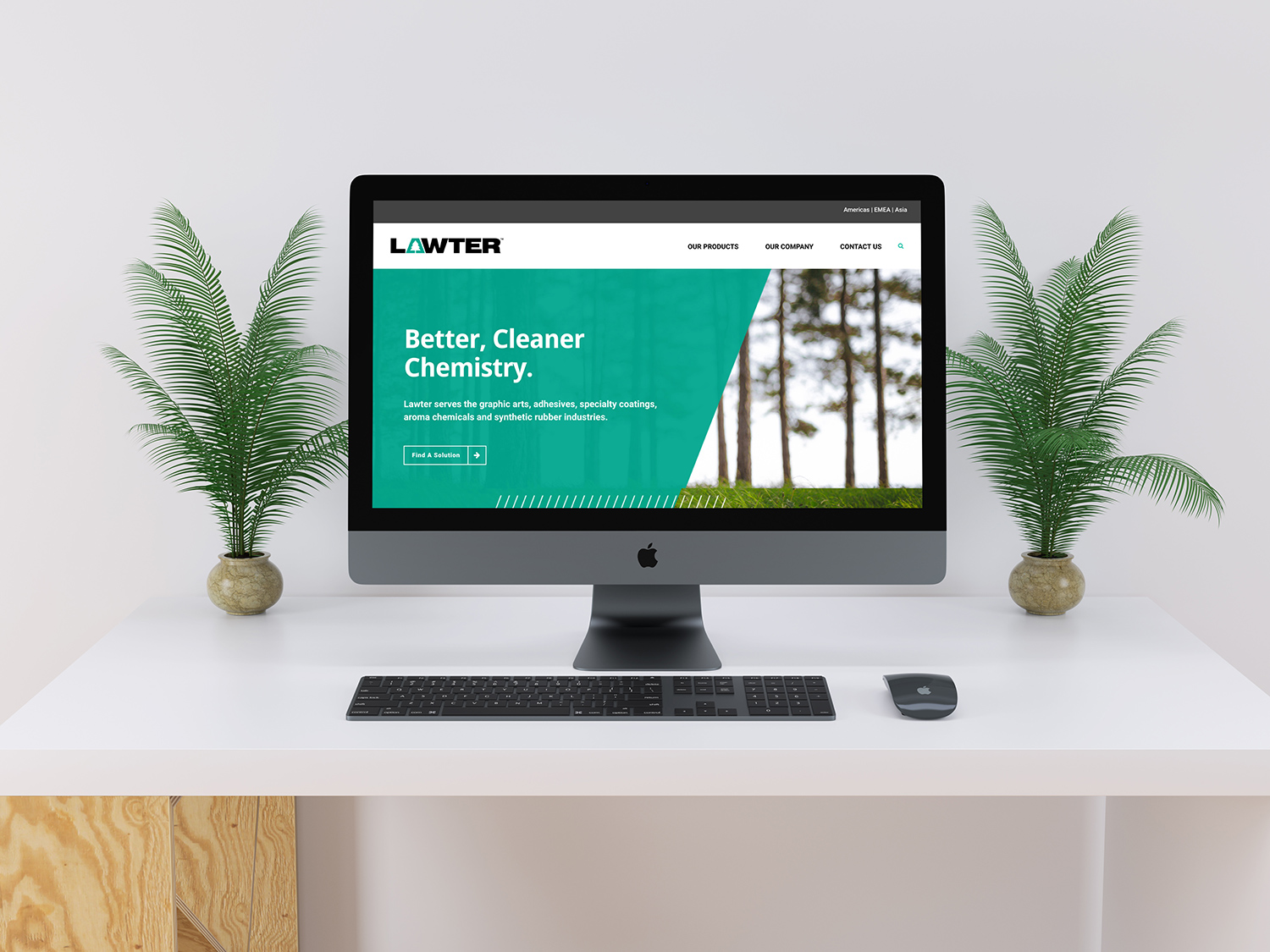 A Global Look
Wilderness Agency worked with Lawter to visually redesign the brand into a more modern look and feel. They helped them set the tone for its sustainable mission. By thoroughly examining the information and goals of the website, Wilderness was able to help Lawter navigate a tangle of information. As well as help set out a clear path for users to enter the funnel. The Wilderness team aligned the company's goals with a strategy to target key industries. They helped change the navigation and content organization of the website to match.
Using the same strategy, Wilderness was able to work with Lawter to create a mega-brochure to organize all the company's products. This was done in a clean and clear design that made it easy for customers to quickly find what they are looking for.
With a new user-friendly website, a brand identity that quickly conveys their value, capturing the culture, defining a mission for the site, and making its intentions clear, Lawter is now able to target specific industries and convert at a higher rate, expanding its customer base and growing revenue to meet goals.
From 2019-2020, the site hosted over 380k visitors who spent an average of 2 minutes viewing the website. The location-based pages for the Americas, Asia/Pacific, and Europe/Middle East/Africa saw a well-distributed amount of visitors globally.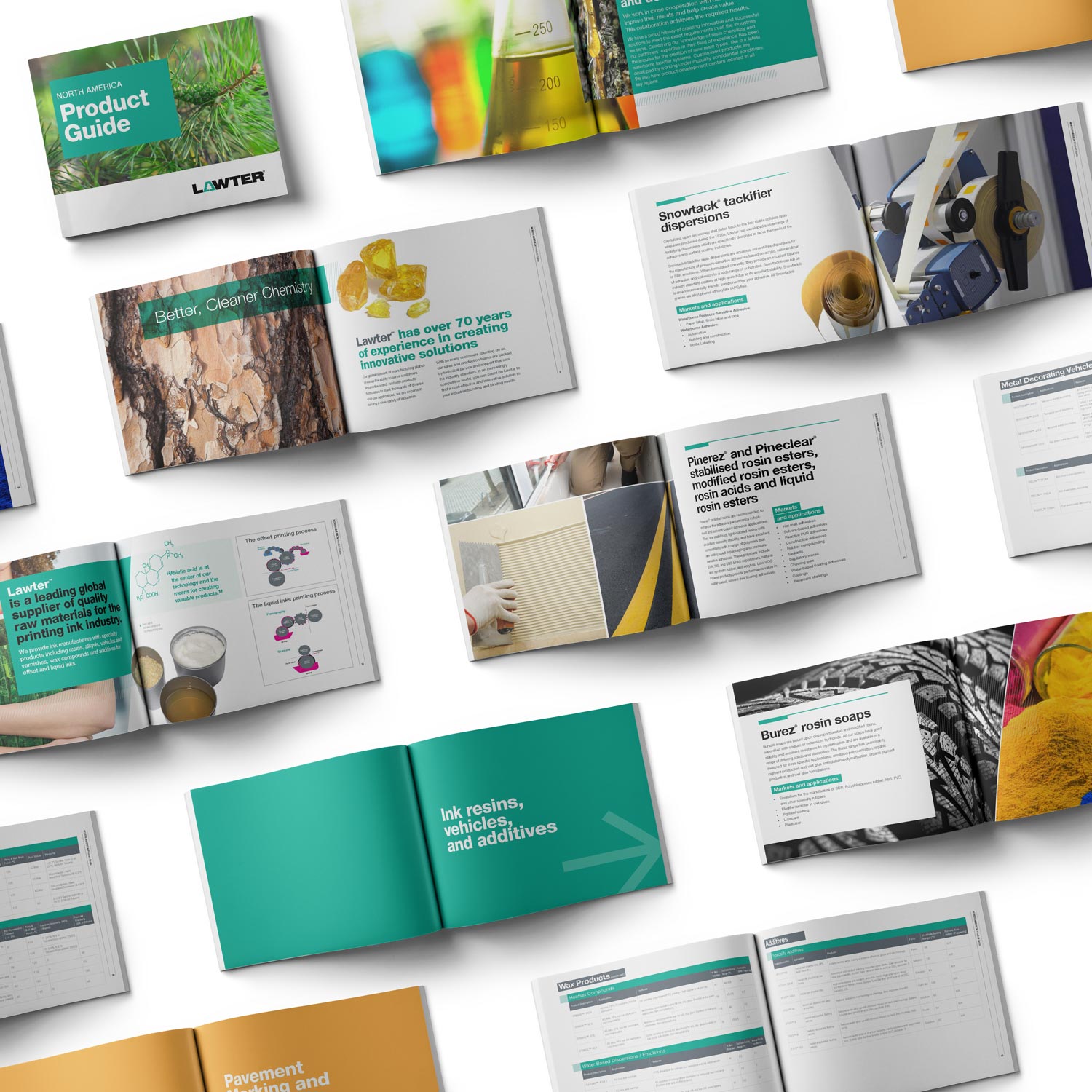 "It is an honor to support a global player focused on sustainability. Their team has been a pleasure to work with through numerous projects, from a complete website redesign, tradeshows, and brochures to continuous inbound marketing management."
+ John Theobald