CLIENT
Victory Project
INDUSTRY
Non-Profit
APPLICATION
Web Design, Ad Campaign, Social Media
Victory Project is a privately funded program mentoring disengaged young men, grades 8-12 in Dayton, Ohio. Young men are offered a community to gain self-awareness, self-sufficiency, and selfless service while tearing down the pillars of poverty. The program follows three core pillars to support its curriculum: education, entrepreneurship, and enlightenment. During their time at Victory Project, young men are given opportunities to work hard and earn money dependent on their good behavior.
Victory Project currently serves 50 young men at its facility and has plans for a new facility underway. VP students who attend public school have shown double the proficiency in reading and math than their peers. They are also 3x less likely to be absent. Fostering a sense of community, Victory Project is open year-round, six days a week, and serves dinner every weeknight.
However, Victory Project struggled with a few things. They had a hard time explaining VP to others, and potential students and parents failed to fully grasp and understand the essence of the Victory Project. Overall, the brand storytelling lacked substance and connectivity with its audience, which likely disrupted the process of solidifying good volunteers and describing the program more accurately.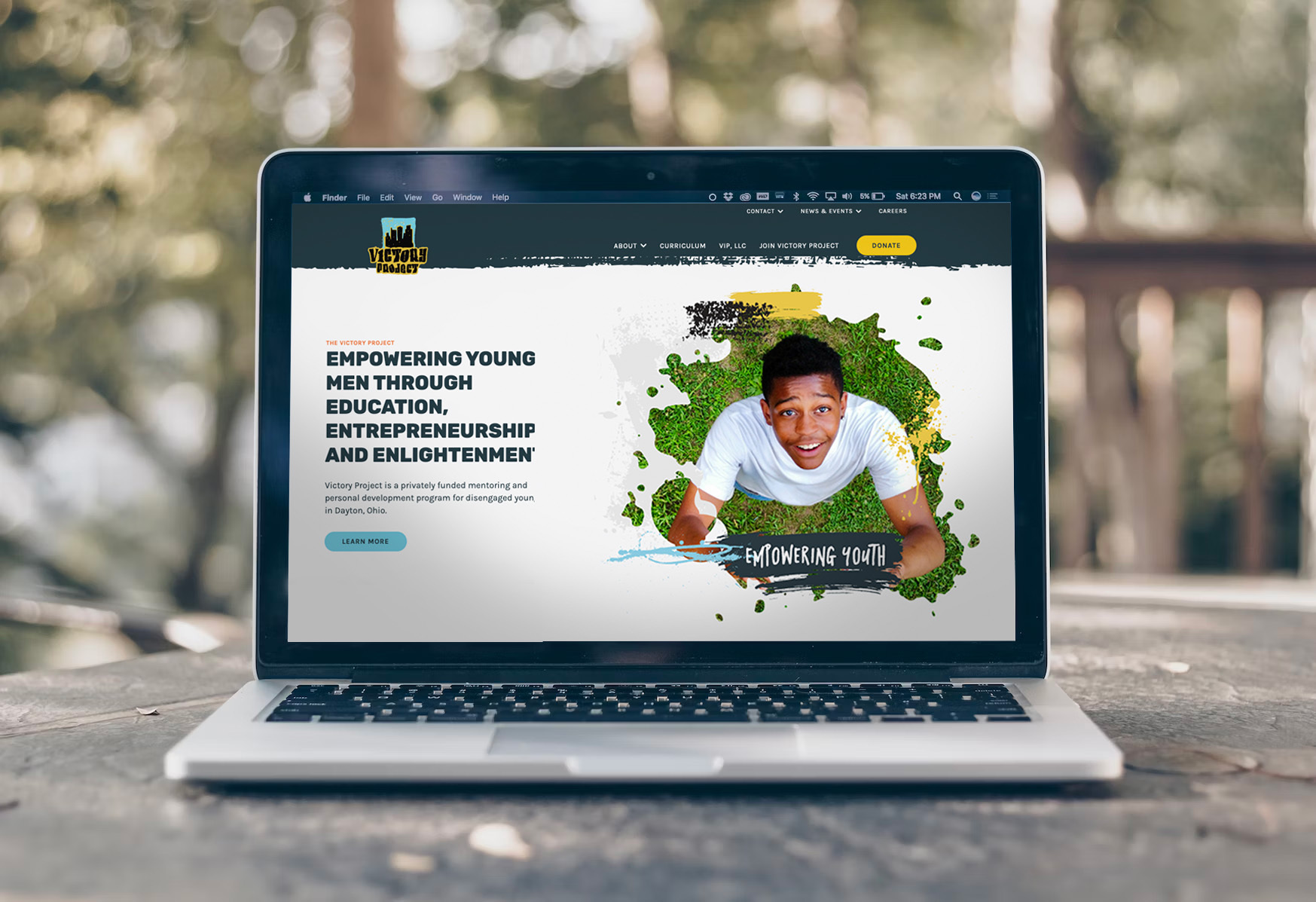 In order to reach Victory Project's goal of attracting better-suited volunteers and updating its copy to more accurately portray the program, Wilderness Agency began working on:
Designing a website that visually represents Victory Project's program and mission, increases awareness, and attracts disengaged young men in Dayton, OH.
Crafting new copy for the website that better represents Victory Project and attracts like-minded volunteers aligned with VP's programming.
Developing a strong content/SEO strategy across the site that clearly defines VP's program, leaving no room for confusion.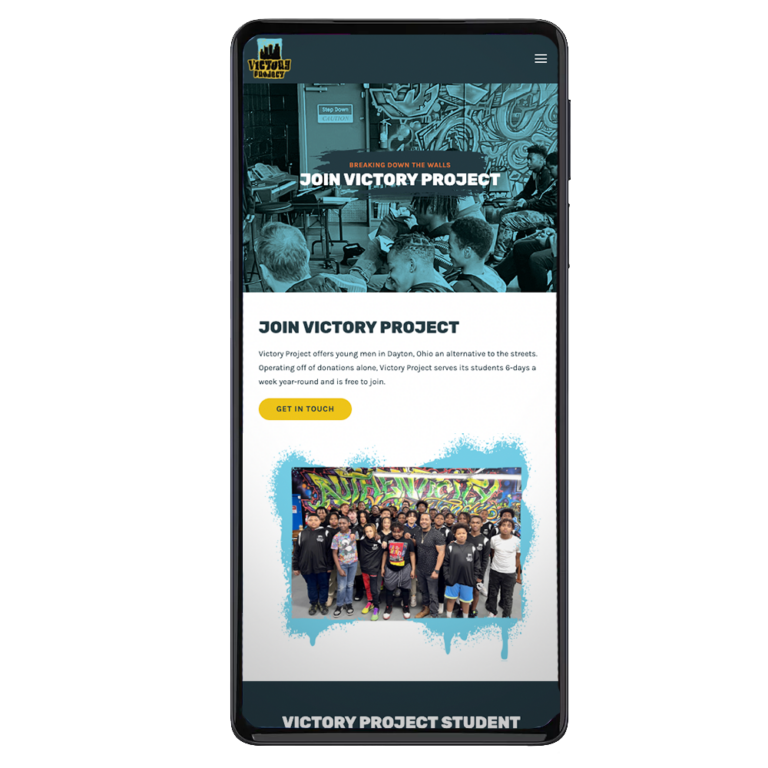 To address these gaps, Wilderness Agency embarked on a journey to enhance Victory Project's digital presence. Through the design of an intuitive website that visually encapsulates the essence of the program, crafting a narrative that speaks truth to its mission, and implementing a comprehensive content and SEO strategy, the Wilderness Agency has empowered Victory Project to communicate its transformative impact with clarity. With a revitalized digital presence and a renewed sense of purpose, Victory Project excitedly extends its influence and touches the lives of disengaged young men, sowing the seeds of change that will bear fruit for generations to come.