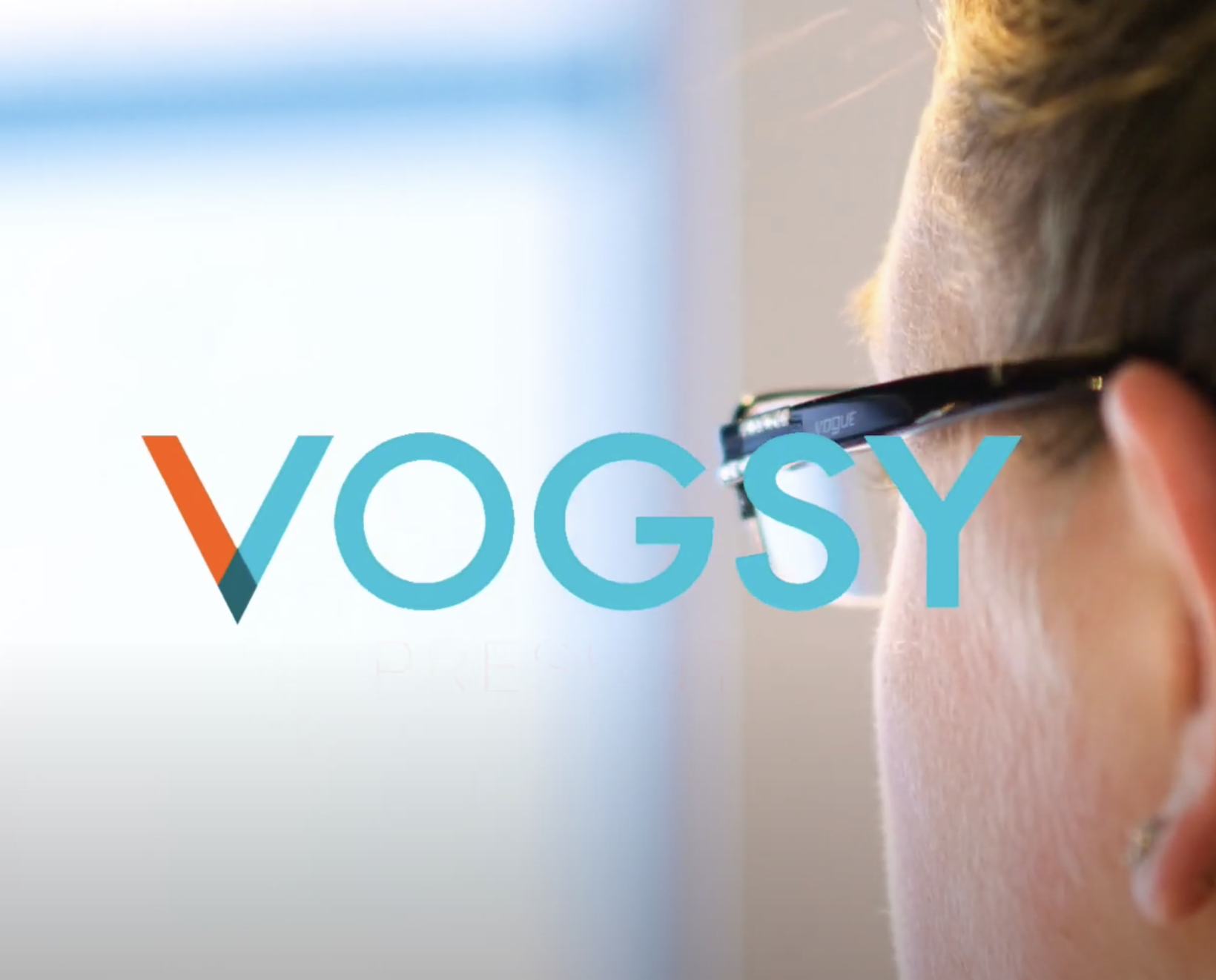 Discover why Wilderness Agency uses Vogsy in an interview with Founder Richard Kaiser.
When Richard Kaiser launched Wilderness Agency, he wanted to create a solution that would help companies address customer experience roadblocks by examining their complete marketing strategy – branding, website design and functionality, creative like photography and videography, social media, PPC, and beyond.
We are a marketing team dedicated to helping businesses understand the needs of their audiences and connect with them in meaningful ways. Our comprehensive team sets itself apart from niche digital agencies that provide limited services, instead offering a wide array of marketing strategies from a team of contractors and providing clients with a single point of contact.
Our Agency's Challenge
With a workforce scattered throughout the country, we needed a comprehensive system that would make all relevant project information transparent and accessible in one place. But the project management software teams relied on previously was task-focused and siloed from the rest of their software stack.
We needed a tool that could be integrated into our existing Google-based work environment, and our team needed ease of usability that just wasn't available in most products. Vogsy helped us solve issues – some we didn't even know we had.
Vogsy, Our All-Round Problem Solver
As the pandemic heads towards winter, with no end in sight. From a financial and operational point of view, what are the main questions agencies should be asking themselves today as we continue to operate remotely?
Why didn't we do this sooner?  People working remotely, flex time, & the gig economy isn't a new concept.  This has been a growing trend for over a decade now.  The number of people choosing to leave corporations to work as freelancers and contractors isn't a new phenomenon.  Companies who are surprised and scrambling didn't have their finger on the pulse of what is happening in business today.  It's like screaming "nooo" for a decade while the Titantic approaches the iceberg. 

So many want things to go back to normal, but this is the new normal.  Many large organizations have announced that they will continue to work remotely into the summer of 2021.  For years surveys have been conducted on where people find themselves to be the most productive and very few people say "in the office".  I try to imagine them trying to get their teams to return to their offices after they have had a taste of working from wherever they want.  They now know what it is to be more productive without the distractions of an office setting.  What I think you're going to see around the world is a massive shedding of office space as companies reduce their footprints. 
Describe what your problems were at the time and explain what led you to find a better solution?
I don't think it was so much a problem as it was part of our ongoing housekeeping.  I believe that every organization should regularly re-evaluate its technology stack.  In Q3 of every year, we review our tools and question which works well and which should be shopped to evaluate competitors.  In Q4, we implement because there is traditionally a lower volume of meetings between the holidays.  
G Suite, now Google Workspace, has been the foundation of our tech stack because it is now as much as ever the leader in collaborative tools.  Vogsy represented was I had hoped and prayed for, for more than a decade: a project management tool that integrated with Google.
Imagine if you hadn't made the switch in 2019?
You can't make me.  Only kidding.  I think it certainly would have been more challenging.  We have seen enhancements to our processes internally which in turn have increased our productivity and ultimately led to double-digit increases in our profitability.  So, I feel very lucky to have made the call when we did, but also I'm just a paranoid person so we have been preparing for some sort of downturn for a few years now.  We were in year 9 or 10 without a significant economic downturn, which should happen every 7 or 8 according to most economists.  
This is why we are strategic in who we do business with.  Most of the work that I do is not sexy and isn't the work that most agencies will chase.  It's not B2C.  We're likely not going to do a Super Bowl ad.  And I don't care.  We work with companies to help them grow and put people back to work.  I would give up all the awards in the world for that.  
What's the issue using these different point solutions to run our businesses?
Well, if you absolutely love building spreadsheets it's really quite perfect.  I've been there and got out of that trap as quickly as I could.  You spend so much time finding and correcting human errors and duct-taping data together that it costs more than building the tech stack that integrates and speaks to each other.  
You need the data and you need these numbers because ultimately if you don't know your numbers you don't' know your business. 
How long into your agency journey did it take you to figure out if a project was profitable or not?
I struggled for years with bookkeepers, accountants, and project managers to explain the complexities of our business.  It simply is not as linear as the manufacturing of a product.  Pricing and margins changed from client to client and work type and there's the special financing for the start-up or in-kind trade with the philanthropic group.  It's a bookkeeper's nightmare. 

Vogsy has done an amazing job helping us to set the projected profit margin per project and monitor the actual margins as the project progresses. 
How do you think about getting paid faster by your clients?
Fast paying clients are like honest politicians: hard to find and impossible to trust.  It is in our interest to get paid fast and it is in the client's interest to hold onto their cash.  So I think it's important to really look at this as a chess match.  We try to balance our portfolio so we aren't so dependent on a few clients.  No one client represents more than 10% of our total billings.  It's a dangerous road when agencies have one big client and it's why so many ultimately go out of business.  We try to find the right balance between the retainer clients who pay prior to starting of work for the month and projects with payments based upon timelines and not milestones.  Most delays are client-driven, and most clients will admit that if they are being honest with themselves.  We try to minimize the number of relationships where they pay after work is complete and put us on 90-day terms because it's a challenge to manage the books, but I think it's important to have open dialogues with the clients in those arrangements.  Early on, I asked a client why they put us on 90-day terms, explaining we were a small business and that made things quite difficult.  She said it was because we didn't ask before, so we were then switched to Net 30 terms.  It was that simple. 

But if you're going to be the bank and carry that water for a client, I think it is more than fair that you negotiate terms for a larger profit margin.  And of course, we are going to always be hunting for those illustrious unicorn projects that pay upfront.  
How do you make sure you always have the right resources at hand to service client demand?
We do not hide the fact that we utilize a large pool of freelancers and contractors.  It is how we are able to offer full-service capabilities through a small agency.  We have embraced the growing number of hired guns in the market and keep our bench deep with potential resources.  I believe it's grown from 120 to nearly 300, so we have immense ability to scale up for virtually any type of project.  We utilize Vogsy to monitor the availability of resources on a weekly basis in our leadership meetings and review Pipedrive for upcoming opportunities, so we know what resources need activated weeks and months ahead. 
How can you make sure that projects remain profitable all the way through the project lifecycle?
Profitability starts at the proposal phase.  If you're not using historical data to set pricing, you are doomed to repeat errors from project to project.  With Vogsy we can use historical data and estimate hours for resources for our proposals, we then create that proposal collaboratively using our Google Slide templates, we add the opportunity to Pipedrive, and when we close the project it is ready to go in Vogsy, making that handoff from accounts to creative seamless. 
It is also critical to establish strong contracts that define how scope creep will be handled.  It is equally important to set boundaries in contracts.  For example, phrases like "Not to exceed X, Y, and Z" or "up to 2 rounds of revisions" remove the fog of expectations that can arise when you're in the trenches of a project.  For many years, I had continued "making improvements" to projects without giving consideration to profitability.  Today, we can see the project's profitability in real-time, so when we start an internal review we start with "where we are at with the budget" before we put our fingerprints all over it.  It's a disciplined process that has to be learned from leadership on down. 
What are the main benefits of using Vogsy and Pipedrive CRM as opposed to another PSA or other CRM out there?
I've never had the President or CEO of a SAS product follow up with me before.  Yet both the CEO and President of Vogsy have checked in and sought out our team's opinions on future enhancements.  It is unprecedented how committed they are to the continued success of our organization.  
It's one thing having the software, but if people don't use it, it doesn't help you. How do you make sure employees actually use the PSA you buy?
I've joked that anyone who could find a way to get creatives to clock their time could write a best seller book.  The same is true of sales teams, the best CRM in the world is one that they will actually use.  We have found success with three things:  
Using tools that have a friendly U/I.  

Being transparent with how their time affects tracking profitability, how that is used to determine our business decisions, which relates to hiring and/or bonuses.
We threatened to make them sing "Always On Time" by Ja Rule on Facebook Live if we caught them not clocking time.
The first two helped, but the latter drove it home.
We wanted a platform that actually looked attractive so our teams would use it. The reality is that when your copywriters and designers have a poor user experience, it's harder to enforce things like time tracking, which is important for ensuring the profitability of the agency. +Josh Moody