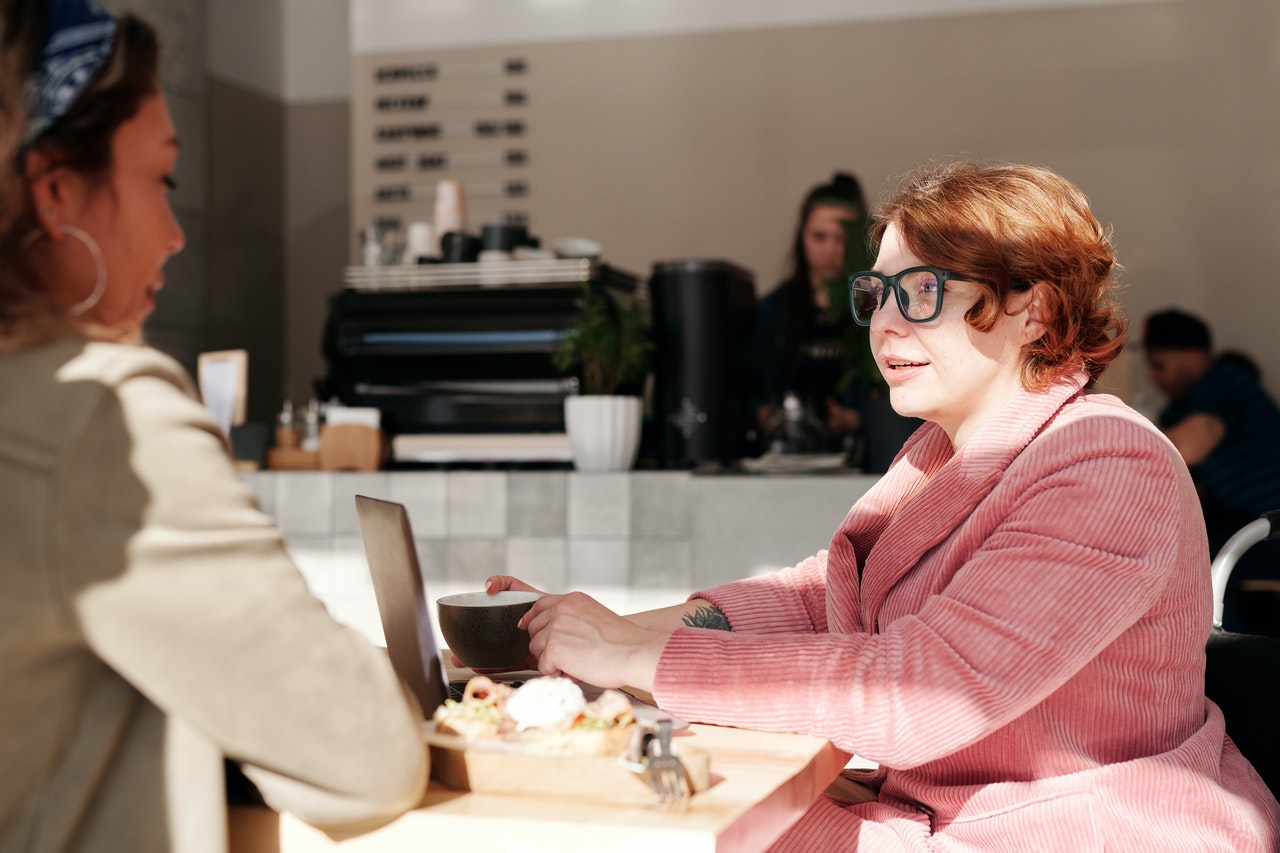 Working at home is the dream of many a cubicle dweller, but those who've achieved it know that remote work can be a solitary, perhaps, lonely life. That's why coffee shops have become the go-to spot for remote workers and freelancers. You get to benefit from both the buzz of the caffeine and the buzz of working in a stimulating environment around other people, without the temptation of your fridge and bed at home.
Nowadays, coffee places could be closed to indoor dining or overloaded with aspiring freelancers and entrepreneurs. The public wifi could be slow, unreliable, or even unsafe for business purposes. 
So where's a freelancer or remote worker to go?
The answer is to explore uncharted territory for a unique workspace. To help you be more productive, here are a few places other than a coffee shop where you can sit down, focus, and finally get some work done. Check out a few of our favorite places in Dayton at the end of the post to get your work on, besides Wilderness's own Factory.
5 Ideal Locales for Freelancers
Hotel Lobbies
During the week, hotel lobbies are often deserted, making it the perfect spot for phone calls and some serious work. There's usually excellent wifi, and if the wifi is locked down, become friends with the lobby staff. Kindness can go a long way.
If the thought of being a freeloader makes you uneasy, visit the hotel car or lobby cafe to pick up some provisions. It'll cost you about the same as a trip to the coffee shop and you'll be a whole lot more comfortable. If you plan on working out of hotel lobbies regularly, just make sure to rotate locations, or the staff might catch on.
Libraries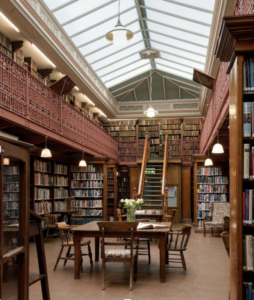 If you truly enjoy surrounding yourself in history, you can get plenty of work done at The Leeds Library in Yorkshire, England, the
first-established private subscription library founded in 1768. However, for those of us living in the United States, this may be too far for an everyday plane ride.
If you don't need to make phone calls, libraries are a great place to get serious work done. Lots of tables and free wifi is the norm. If your local public libraries are too crowded (or rowdy), consider a private membership library. Membership fees at private libraries are often a fraction of the cost of a spot in a coworking space.
Museums
Some museums offer both free admission and free wifi. One such institution is The Getty, perched atop a hill overlooking the westside of Los Angeles. There's no cost to enter, though you do have to pay for parking. 
For those in need of inspiration, a museum can be the best place to explore on a break. While many museums require an admission fee or a membership, it is a small price to pay to support local organizations, artists, historians, and museum workers.
Bars
For all the benefits of a cafe without the hordes of wannabe screenwriters, try a pub. True writers drink liquor, not coffee, at least according to Hemingway.
We do recommend avoiding the busy hours, of course. If you are the type who prefers late nights to early mornings, perhaps a bar might not be the place for you.
Freelancers' Local Dayton Favorites