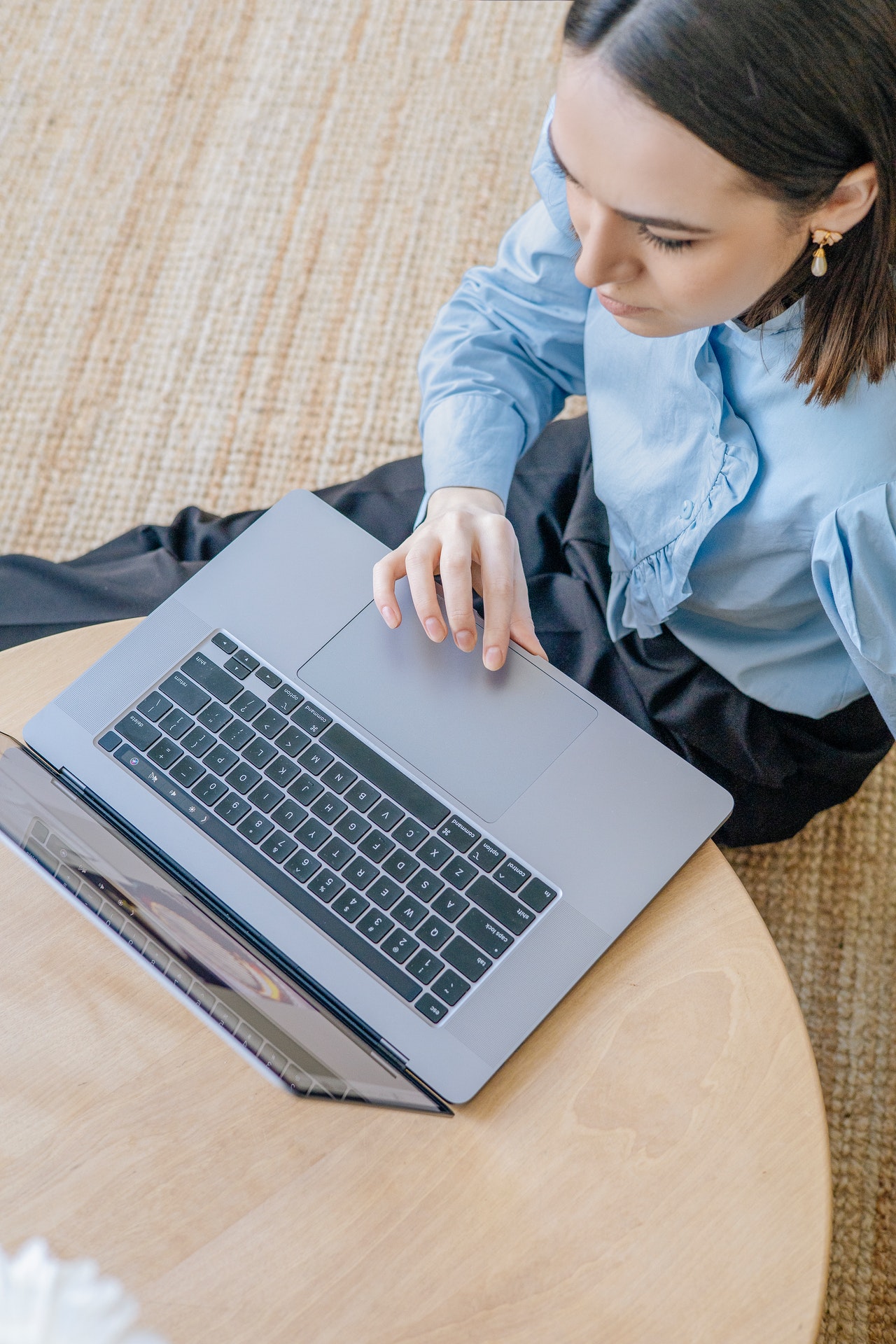 Great vision without great people is irrelevant +Jim Collins
It's time to treat candidates as well as we treat potential leads, clients, and customers.
Potential candidates have very tangible needs and wants when it comes to their workplace and employer. They have requirements and expectations for a hiring process. They want to know that companies are putting forth the effort, rather than just hiring and cycling through employee after employee.
Candidates need to be marketed to, just as a company would for their customers. Candidates will develop an internal perception of a potential employer, so reputation and brand identity matter. Recruiters see it every day – candidates thoroughly research a company before applying. Social media, news outlets, GlassDoor reviews…candidates will do their due diligence.
62% of job seekers use social media to evaluate, and 75% of candidates will research a company's reputation before applying to a job opening.
Marketing to these candidates and focusing on the retention of quality employees is strategically important to companies. It impacts the overall direction of the business in the long term. As Richard Kaiser recently said in an interview with the Dayton Business Journal: "To lose someone is very expensive, so while everyone is focused on recruitment, I don't think enough people are focused on retention," he said. "Creating simple tools for internal communications can go a long way, and I think companies who focus more or solely on recruitment rather than retention are really going to struggle."
Read the complete article, "Dayton marketing agency reveals strategies for recruiting, retaining employees," written by  John Bush  –  Senior Reporter, Dayton Business Journal.
Great talent is a powerful and consistent source of competitive advantage in business, and recruitment marketing gives companies the ability to attract the best. We break the recruitment process into four steps – similar to the customer funnel – and apply proven strategies to grow a quality workforce.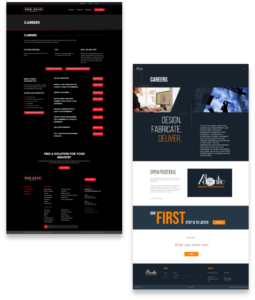 4 Steps to Recruitment Marketing
Every recruitment strategy can be organized within these 4 steps: Attract, Connect, Engage, and Retain. Every step gives recruiters a chance to engage and nurture with their ideal candidates, rather than throwing a huge net and crossing their fingers they catch a couple of not-so-ideal candidates.
Every step of your recruitment process should cultivate and nurture the growing relationship of employer/employee.
Attract
For those developing their initial recruitment marketing strategy, this is the step to cover all your bases and establish your reputation as an employer. It's time to write, design, and implement top-notch social media pages, a "Careers" webpage, a LinkedIn "Life" page, a GlassDoor profile, etc.
This is the step for a deeper look into your company's mission, vision, and values. Are you conveying these within your brand messaging to potential candidates? Can candidates easily identify what is important to your brand? Is your workplace culture clear and appealing?
Additionally, take time to optimize your job listings for search and your candidate's perception. Use our Job Description Checklist to audit your descriptions:
Do my job listings include the salary range being offered?
Do my listings provide details about company benefits?
Do my job listings highlight my company's culture?
Do my listings include my company's mission, vision, and values?
Do my listings include employee testimonials?
Is the application process as streamlined as possible?
Connect
Once the storefront is ready, it's time to actively reach out to candidates and identify the most promising leads. The modern recruiting team does that in a strategic way, moving away from sourcing reactively for specific jobs, and focusing instead on the personas it identified to build a long-term relationship.
This step in the process requires research and a closer look at your target audience's habits and touchpoints. A few questions you could ask are:
What are the communication channels most often used? Google? Email? LinkedIn? Or more informal social channels? Word of mouth?
What does our hiring process look like for a new applicant? Is it easy to navigate and complete?
Are there follow-up procedures and additional touchpoints in place after each contact?
What is the best software to help streamline the HR processes? How can we make full use of its features and attract and retain top talent?
Engage
Establishing that first contact is crucial, but the true strength of a strategic recruiting function is its ability to maintain these connections and to build long-term relationships with candidates.
Once those pools and pipelines are in place, however, you are ready for some awesome nurture campaigns. That's where you actually engage with candidates and offer them the opportunity to click through links, reply to your emails, explore your content. That's where you set up calls or visits, and establish a real relationship, human to human, with your dream candidates.
And as results and trends begin to become apparent, digital data will allow recruiters to tailor their strategies to better serve their targeted talent.
At Wilderness Agency, we have identified recruitment marketing tactics that work well across numerous industries. Our recommended employment funnel often includes the following to ensure the right people are seeing the right positions.
Ad Campaigns
By targeting users through Google, Facebook, LinkedIn, and even Instagram, we have been able to drive talent with the proper qualifications into many positions. Taking advantage of the targeting options available in each of these platforms helps to make sure you are getting the right people to apply.
Careers Microsite
When a candidate interacts with an ad, they need to be able to quickly and easily apply for an open position. A career-focused microsite that allows for quick and easy visibility into what positions are open, as well as an easy way for candidates to apply.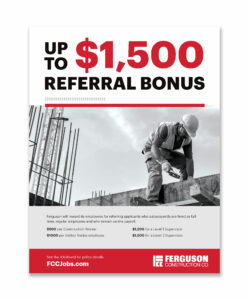 Search Engine Optimization (SEO)
Google now indexes jobs and shows results in search when candidates are searching for open positions. We ensure that each job posted is properly indexed to make sure Google knows that you are hiring.
Culture Videos
We've found that creating a culture video to show candidates why they should want to work for your company has proved incredibly beneficial. This easily becomes a cornerstone of the microsite, and typically includes information about the company, benefits, and genuine employee testimonials. All of these elements help to make sure your culture is easily understood in an authentic and digestible way.
Referral Programs
We've found that the best employees most companies have are those that are hired via referrals, so why not incentivize your existing team? Putting up posters in the breakroom is an effective way to highlight a referral program, and to make sure that your current employees know that you offer compensation referring new hires.
Retain
Nothing saves more time and money like the retention of your existing team members. We've found that the key to successful retention is communication. HR teams and managers retain their best people by continuously reiterating company vision, celebrating wins, and optimizing employee benefits.
One way to showcase wins and keep employees up to date is through an intranet portal focused on four core areas:
Communication – Allow employees to connect and exchange easily.
Collaboration – Share skills and knowledge to reach common goals.
Engagement – Encourage employees to get involved in company activities.
Productivity – Facilitate and optimize work processes for better results.
Wilderness Agency has achieved success with recruitment marketing strategies for many clients, and we've learned a few tricks along the way. We can't wait to get your positions filled with the right people! Let's get started.